Here's an appetizer that anyone can make:  Easy Lil Smokies Appetizer Recipe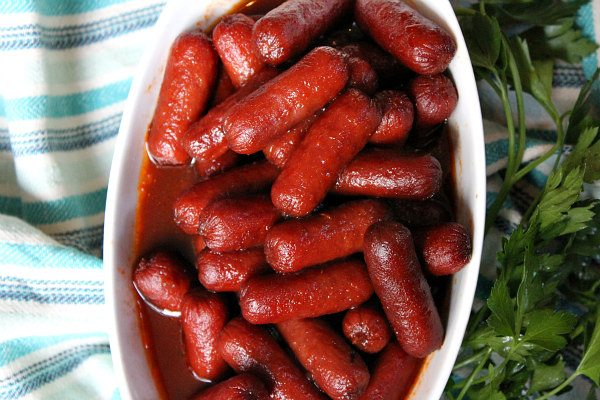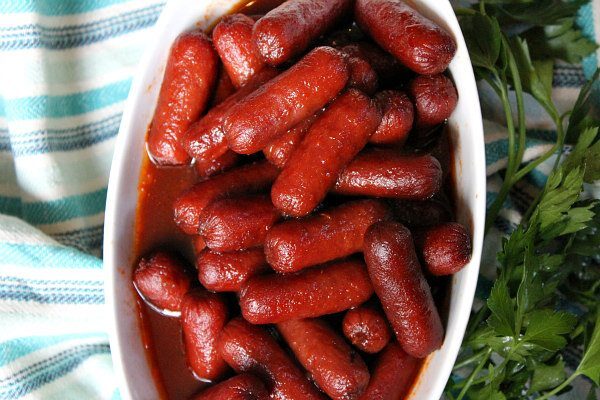 You've probably seen this recipe around from time to time.  It has been floating around on the internet forever, so the exact origin is probably impossible to nail down.
These are nothing genius, they're nothing gourmet, and they're not even anything very special.  HOWEVER, these are the appetizer on the table that everyone will gobble up immediately!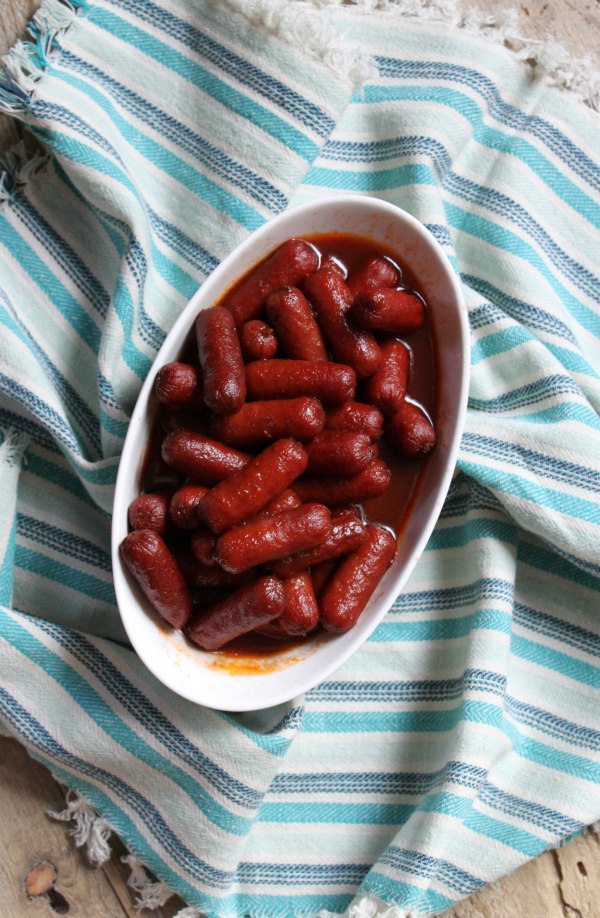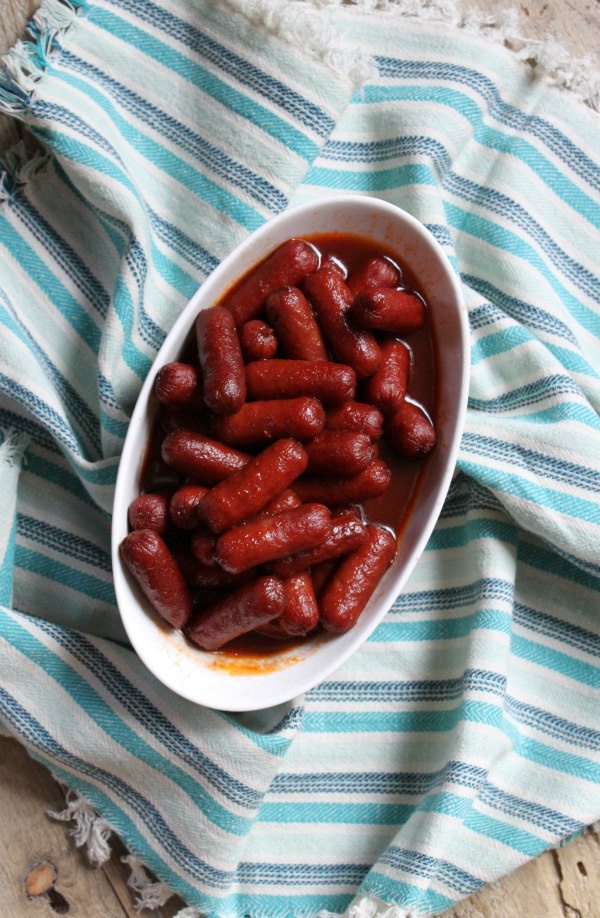 I was looking for a little appetizer to add to my party menu last weekend… something that would fill people up… and something that was super simple.  I remembered this three ingredient, easy appetizer.  It's just chili sauce, grape jelly and the cute, little cocktail wieners.
These are made in the slow cooker- just dump the three ingredients in, give it a stir and let it cook on low for six hours.  Lil Smokies is the brand of cocktail wieners that is most commonly found, but there is another brand that you can find at Costco too.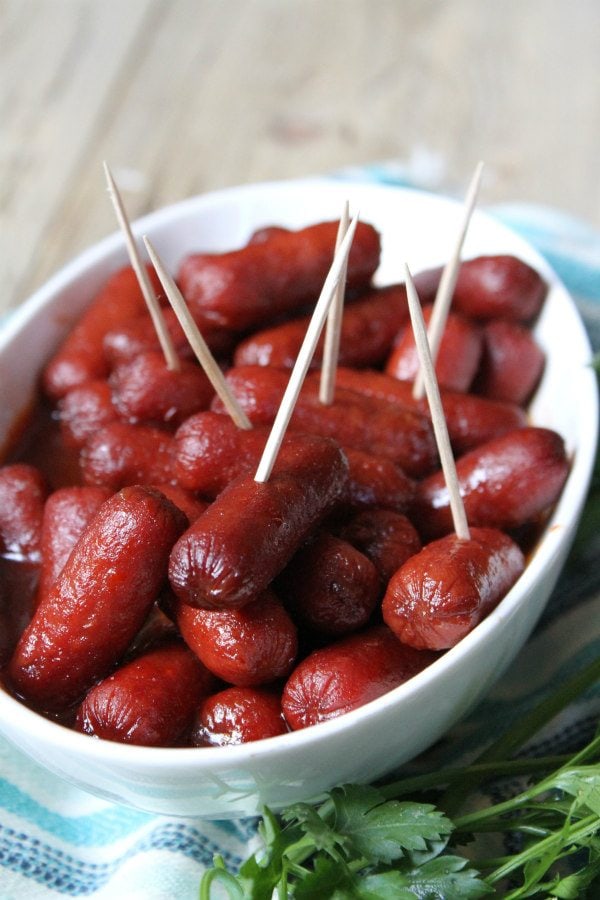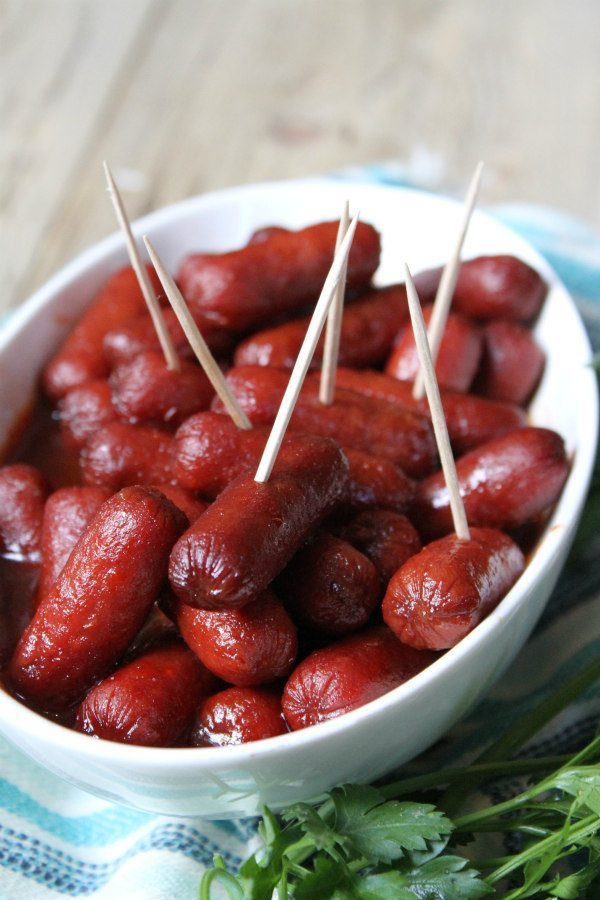 I had some gluten-free guests at my party, and this was an easy one to make gluten-free.  There is an organic brand of chili sauce that I found at Raley's supermarket that is gluten-free, Welch's grape jelly is also gluten-free, and the cocktail wieners I found at Costco were also gluten-free!  If you don't need to make it GF, you can use whatever brands you'd like.
These were a big hit at my holiday party.  They were steadily devoured throughout the night!
Easy Lil Smokies Appetizer Recipe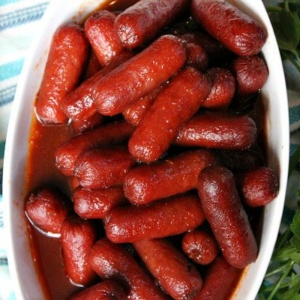 Yield:
6 to 7 doezen
Prep Time:15 minutes
Cook Time:6 hours
Ingredients:
One 12-ounce bottle chili sauce
1 cup grape jelly
2 to 3 pounds Lil Smokies (cocktail wieners)
toothpicks, for serving
Directions:
Combine chili sauce and jelly in a slow cooker.  Add the Lil Smokies and stir.  Heat on low for 6 hours.  Stir, and serve warm with the sauce.
SOURCE:  RecipeGirl.com
Here are a few more easy appetizer recipes you might enjoy: