A rich and delicious treat for the family:  Easy Cheese Danish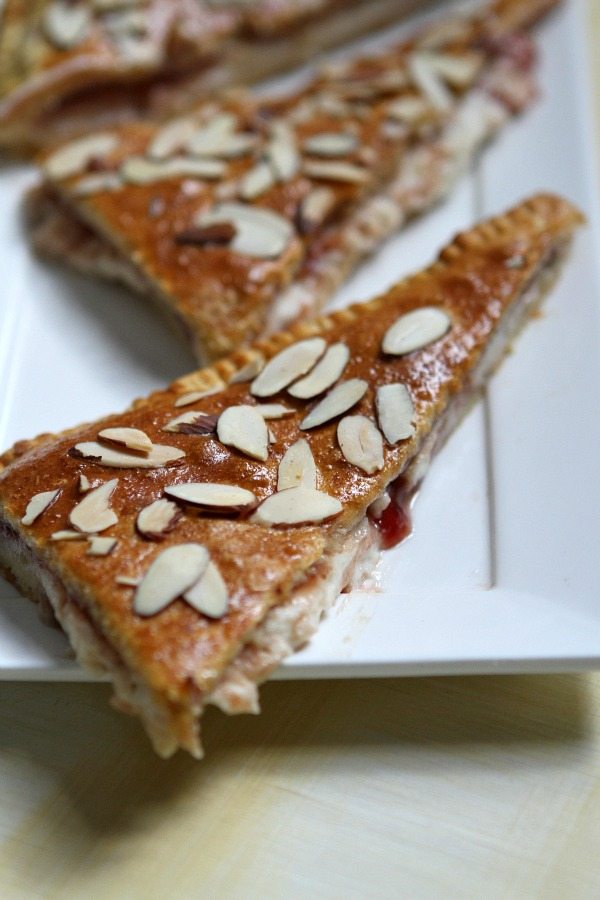 Easy Cheese Danish
Yield:
8 servings
Prep Time: 15 min
Cook Time: 30 min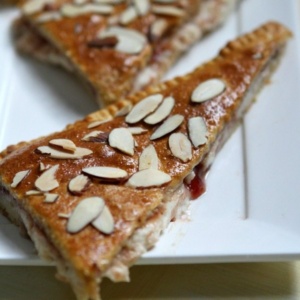 Ingredients:

12-ounces (1 1/2 packages) cream cheese, softened
1 1/2 teaspoons vanilla extract
1/2 cup granulated white sugar
2 packages refrigerated crescent roll dough
1/2 cup (more, as needed) seedless raspberry or apricot jam
1 large egg, beaten
4 ounces sliced almonds

Instructions:

1. Preheat the oven to 350 degrees F. Spray a baking sheet with nonstick spray or line with parchment paper.

2. In a large bowl, use an electric mixer to combine the cream cheese, vanilla and sugar.

3. Unroll 1 can crescent dough on the prepared baking sheet, sealing the perforations. Spread the cream cheese mixture on the dough, leaving 1/4-inch edge. Spread the jam on top.

4. Unroll the 2nd can of crescent roll dough and lay on top of the first layer. Seal the edges with the tines of a fork. Brush the top with beaten egg. Sprinkle with sliced almonds.

5. Bake for 30 minutes. Let cool for at least 20 minutes or so (it will be difficult to cut it into nice slices if it's too warm), then cut and serve.
More cheese danish recipes you may enjoy:
Easy Blackberry Cheese Danish by Lauren's Latest
Raspberry Cream Cheese Danish by Lovely Little Kitchen
Chocolate, Berry and Cream Cheese Danish by White on Rice Couple