Here's a delicious fall breakfast recipe:  Apple Fritters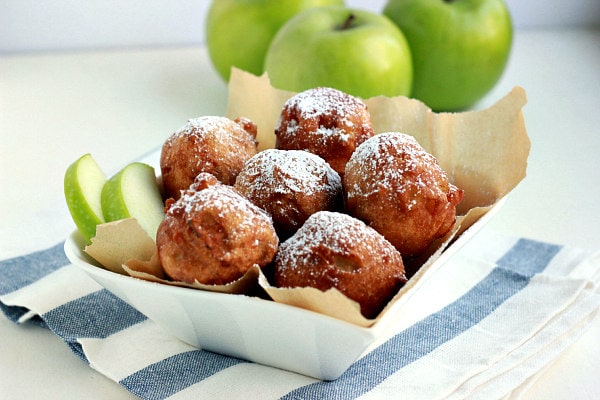 Fall means one of two things for me… Either pumpkin or peaches start to take over my kitchen. This year I decided that apples would be the star! Apple Fritters have been high on my bucket list for a while now but the idea of frying has always intimidated me. Luckily, this recipe is one of the very best to dip your toes into the wonderful world of deep frying!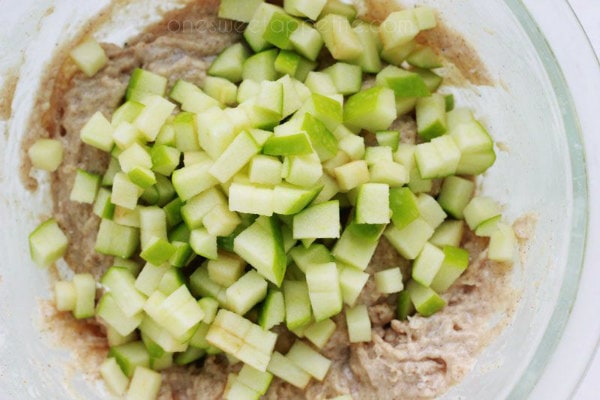 You'll start by combining simple ingredients for a base batter and gently fold in finely chopped apples. I chose to use the Granny Smith variety because I've found that the tartness offsets the sweet and leaves you with a powerful apple flavor. You want to stay away from sweet varieties like Red Delicious and Honey Crisp. They tend to be on the juicy side which can throw off the balance of the batter and create a bit of a mess.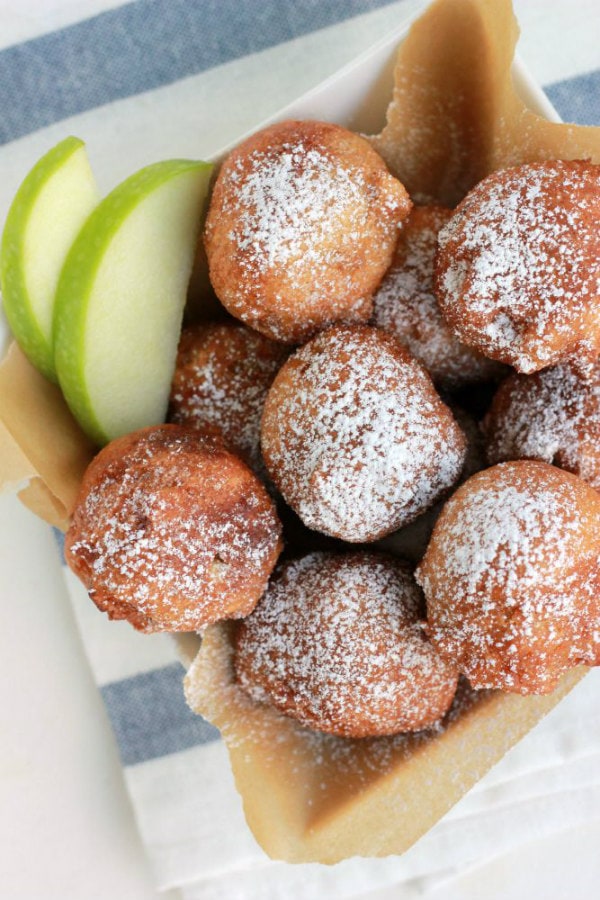 Once your batter is combined you are ready to move on to the cooking portion of this recipe. You can cook these on the stovetop, but for beginners I suggest using an electric skillet. To get the best results you want to try to keep your oil at a temperature of 375 degrees. An electric skillet has a handy switch on the side that allows you to set the temperature- which means you won't have to worry about checking it constantly. If you decide to try these on the stovetop, just keep a thermometer handy.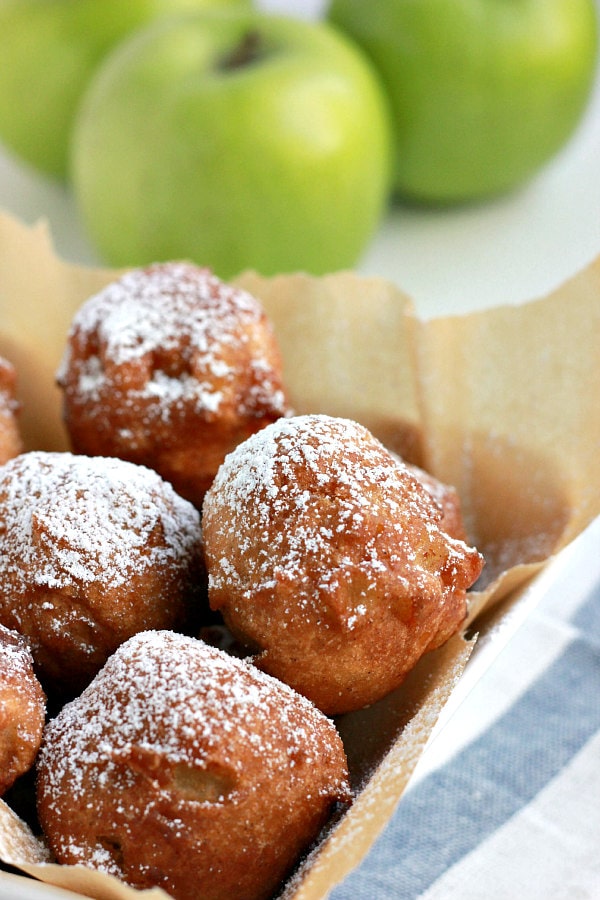 Apple Fritters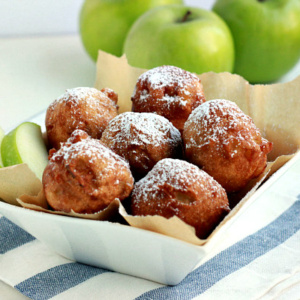 Yield:
12
Prep Time:20 minutes
Cook Time:5 minutes
Ingredients:
canola oil for frying

1 cup all-purpose flour

1 1/2 teaspoons baking powder

4 tablespoons granulated white sugar

1/4 teaspoon salt

1/2 cup whole milk

1 large egg

1 cup diced peeled apples (I prefer Granny Smith)

powdered sugar and/or cinnamon/sugar for rolling
Directions:
Heat 1 1/2 to 2 inches of oil in an electric skillet or stovetop pot until it reaches 375 degrees.

In a medium bowl, whisk together the flour, baking powder, granulated sugar, and salt. Set aside.

In a small bowl, whisk together the milk and the egg. Gently stir into the dry ingredients. Fold in the diced apples.

Drop heaping tablespoons of the batter into the heated oil. Cook five minutes or until golden on each side.  

Remove fritters to a stack of paper towels.  Sprinkle with powdered sugar or cinnamon and sugar while still warm.
SOURCE:  RecipeGirl.com
Here are a few more apple-themed breakfast treats you might enjoy: