Here's an Easy Baked Chicken Drumsticks recipe that everyone will love (even your kids):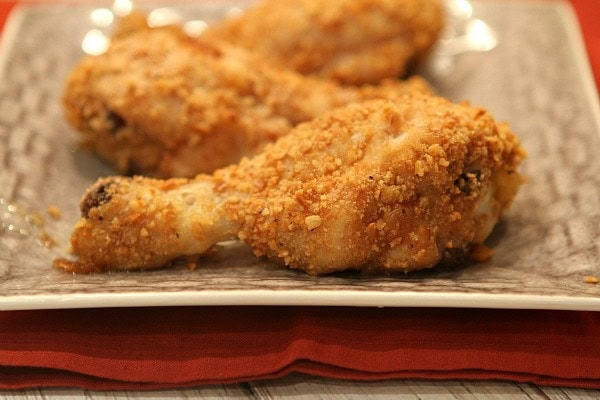 I'm lucky enough to have my Mom living about 30 minutes away from me now.  I see her fairly often, and she comes and spends the night at my house occasionally.  On one such occasion, she made us dinner.  She whipped up these Easy Baked Chicken Drumsticks in nothing flat.  Simple crumbs with salt and pepper, a quick dunk in butter, a roll in the crumbs and into the oven they went.  They came out so crisp and buttery and perfect.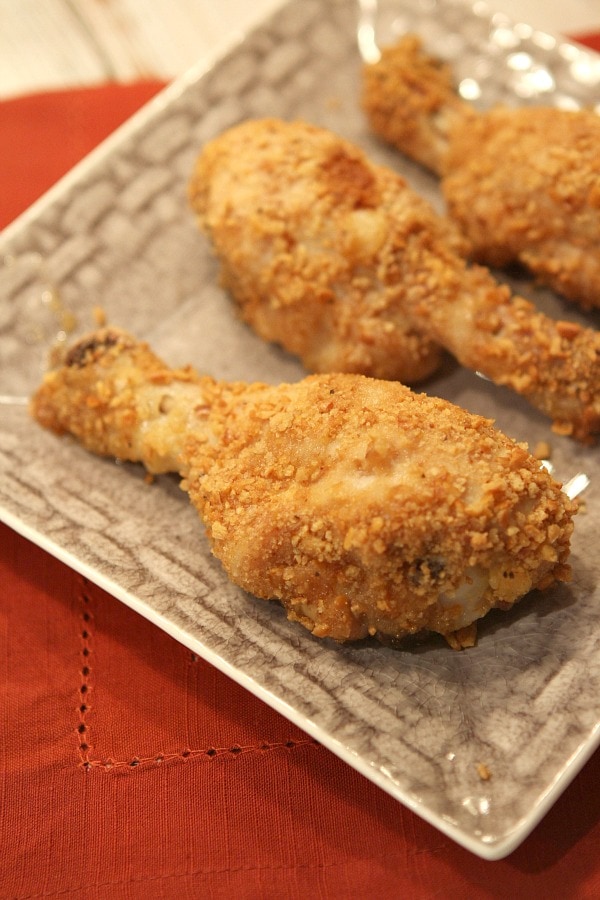 Sometimes the simplest of recipes turn out the best of dinners.  We all enjoyed very much.  Thanks, Mom!
Easy Baked Chicken Drumsticks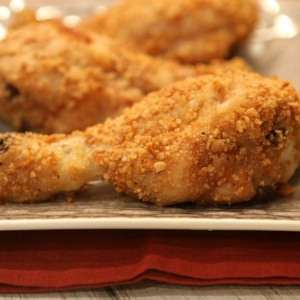 Yield:
8 drumsticks
Prep Time:15 minutes
Cook Time:50 minutes
Ingredients:
2 cups fine cornflake or pretzel crumbs
1 teaspoon salt
1/4 teaspoon freshly ground black pepper
1/2 cup (1 stick) butter
8 chicken drumsticks
Directions:
Preheat the oven to 375 degrees.  Line a baking sheet with foil and spray with nonstick spray (or just spray the baking sheet directly).
In a medium bowl, whisk together the crumbs, salt and pepper.
In a separate bowl, melt the butter.
Dip drumsticks in butter and roll in crumbs.  Place on prepared baking sheet.
Bake 50 minutes, or until chicken is cooked through and golden.
Nutrition:
For a gluten-free version, just use gluten-free pretzels!
SOURCE:  RecipeGirl.com
Here are a few more chicken drumstick recipes you might enjoy: