A favorite cookie recipe:  Chocolate Mint Snowtop Cookies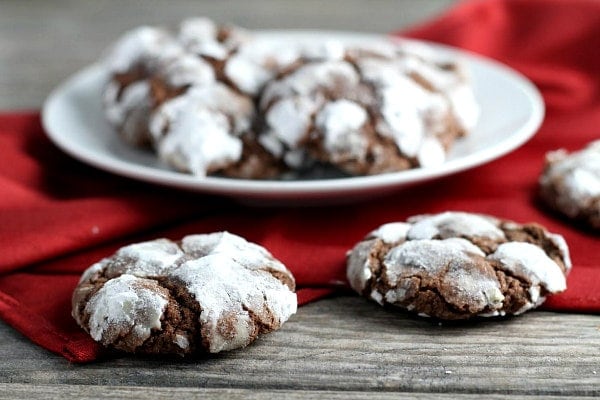 I make these every year for holiday cookie platters.  I love how they look like they're snow-topped!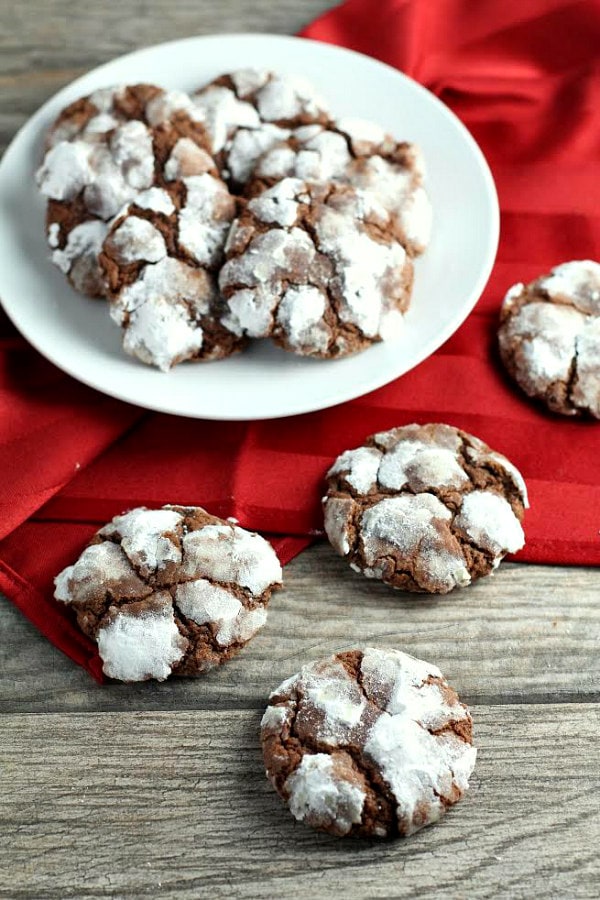 Chocolate Mint Snowtop Cookies
Yield:
2 to 3 dozen cookies
Prep Time: 25 minutes + chill time
Cook Time: 10 minutes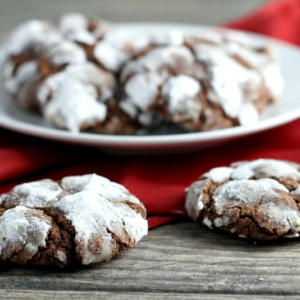 Ingredients:

1 1/2 cups all-purpose flour
1 1/2 teaspoons baking powder
1/4 teaspoon salt
1 1/2 cups mint flavored semi-sweet chocolate chips, divided
6 Tablespoons salted butter, softened
1 cup granulated white sugar
1 1/2 teaspoons vanilla extract
2 large eggs
powdered sugar

Instructions:

In a medium bowl, whisk together the flour, baking powder and salt; set aside.
In double boiler (or a microwave safe bowl), melt 1 cup of the chips, stirring until smooth.
In a large bowl, use an electric mixer to beat the butter and sugar until creamy. Add the melted chips and vanilla. Beat in the eggs. Gradually beat in the flour mixture. Stir in the remaining chips.
Wrap the dough in plastic wrap; chill until firm.
Preheat the oven to 350°F. Shape dough into 1-inch balls; roll in powdered sugar. Place on ungreased cookie sheet. Bake 10 to 12 minutes, until tops appear cracked. Let stand 5 minutes on cookie sheet, then remove to a wire rack to cool completely.

Tips:
*If you cannot locate mint chips, just use regular semi-sweet chips and add 1/2 teaspoon peppermint extract.
SOURCE: RecipeGirl.com