Here's a fabulous recipe for a twist on a classic:  Cranberry Cornbread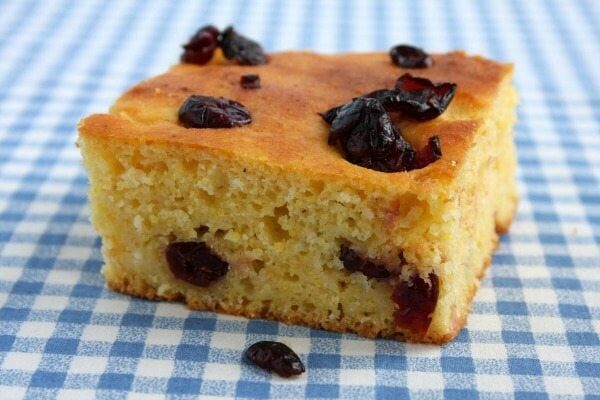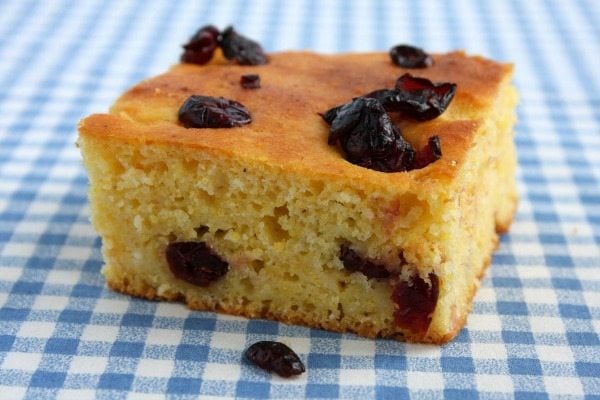 This lightly sweetened cornbread is a fabulous pairing to turkey chili. I like to use whole grain cornmeal to add some texture and crunch to the bread. Sub halved fresh cranberries if you prefer a sour addition.
Turkey chili is a wonderful pairing with this recipe! Here's a recipe you might like:
Spicy Turkey Chili
Cranberry Cornbread
Yield:
9 pieces
Prep Time: 15 minutes
Cook Time: 35 minutes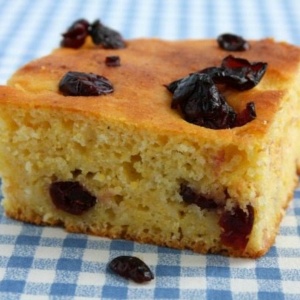 Ingredients:

4 ounces cream cheese, softened
1/4 cup canola or vegetable oil
1/4 cup granulated white sugar
1 large egg
1 1/2 cups all-purpose flour
1 cup cornmeal (whole grain or regular)
2 teaspoons baking powder
1/2 teaspoon salt
1 1/2 cups low fat buttermilk
1 cup dried cranberries, divided

Instructions:

Preheat oven to 375 degrees F. Spray 9x9-inch baking pan with nonstick spray.
In a large mixing bowl, use an electric mixer to combine cream cheese, oil, sugar and egg. Beat until well combined and smooth.
In a separate bowl, whisk together flour, cornmeal, baking powder and salt. Add to wet mixture alternately with buttermilk, beginning and ending with flour mixture. Don't over-mix- just mix until combined. Stir in 3/4 cup dried cranberries.
Scrape batter into prepared pan. Sprinkle remaining cranberries on top. Bake for 30 to 40 minutes, until lightly browned and cooked through (test center w/ toothpick inserted and coming out clean).
Serve warm w/ butter and honey, if desired. Also good with a scoop of turkey chili.
SOURCE: RecipeGirl.com