This Buttermilk Cornbread is my new favorite cornbread recipe.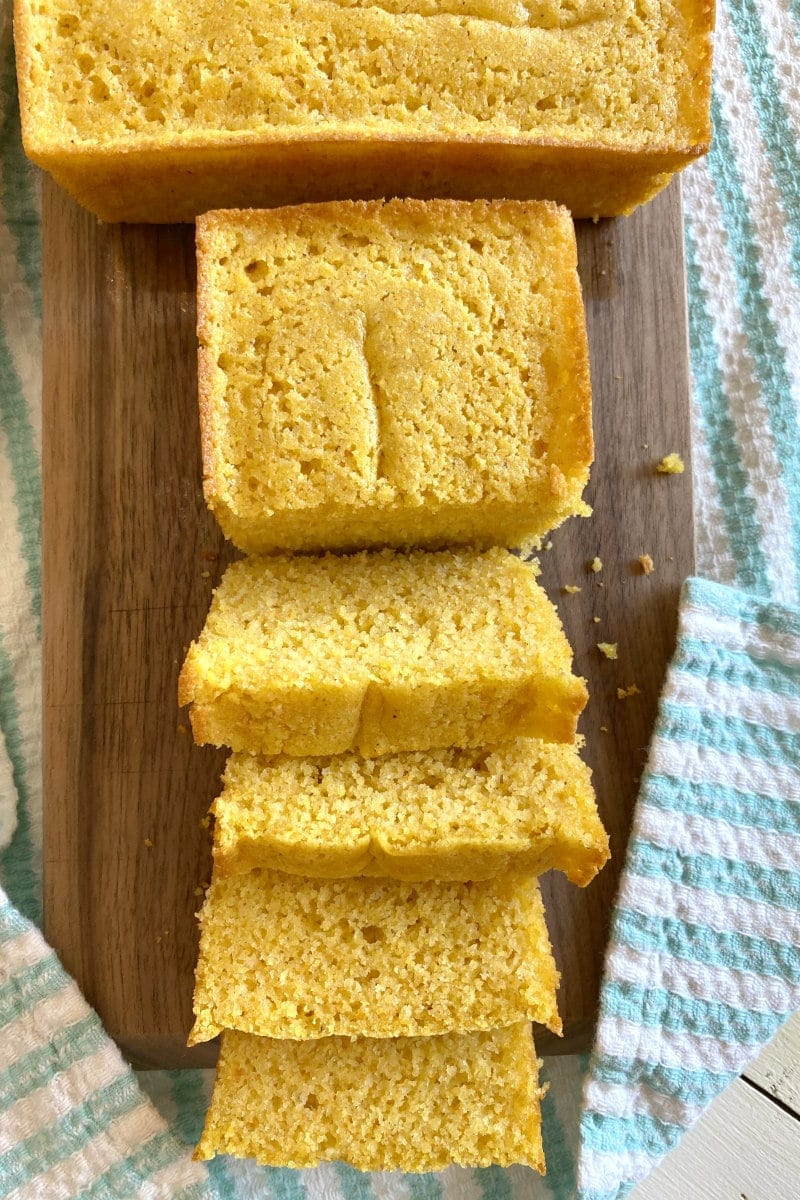 There are so many cornbread recipes out there, and there's always room for another good one. I love Buttermilk Cornbread for its dense texture and slightly sweet flavor. It's not a light and fluffy cornbread. It's heavy and wonderful.

Buttermilk Kitchen:
This recipe comes from a new cookbook by Suzanne Vizethann: Welcome to Buttermilk Kitchen. Buttermilk Kitchen is the name of a quaint, popular breakfast/lunch restaurant in Atlanta Georgia that serves up Southern-style food. This cookbook shares some of the restaurant favorites. I love to have restaurant cookbooks in my cookbook collection!
Here are some more recipes in the book that I have bookmarked to make: Sweet Tea Chicken Brine (for fried chicken), O.G. Buttermilk Biscuit, O.G. Buttermilk Pancakes, Cobbler Biscuit French Toast, Caramelized Banana Oatmeal, Hashbrown Fritters, Bacon Egg and Cheese Deviled Eggs, Vanilla Wafers, Mason Jar Banana Pudding, Cold Brew Russian and Strawberry-Iced Green Tea Latte.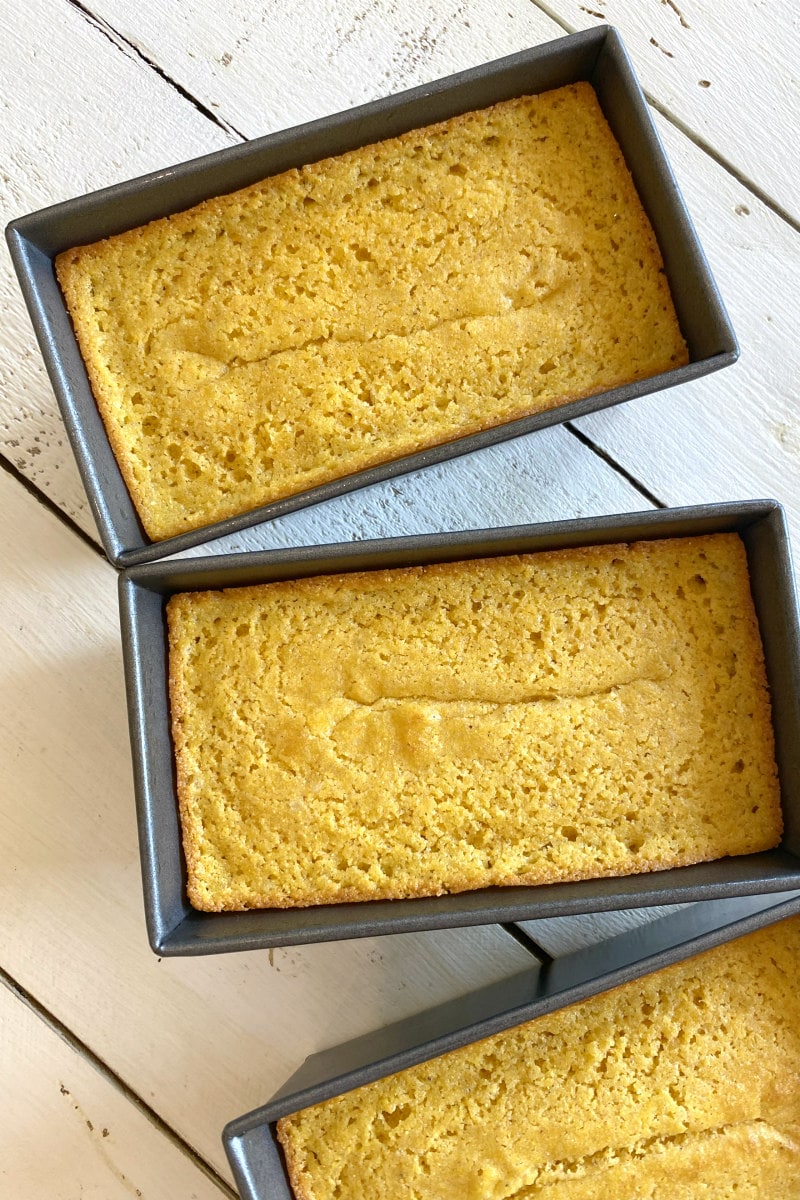 Recommended baking pans:
The original author of the recipe makes these in mini loaf pans for her restaurant. I have a feeling she may be referring to the very small mini loaf pans, but I chose to make them in the larger mini loaf pans. The batter for this recipe fills three of them.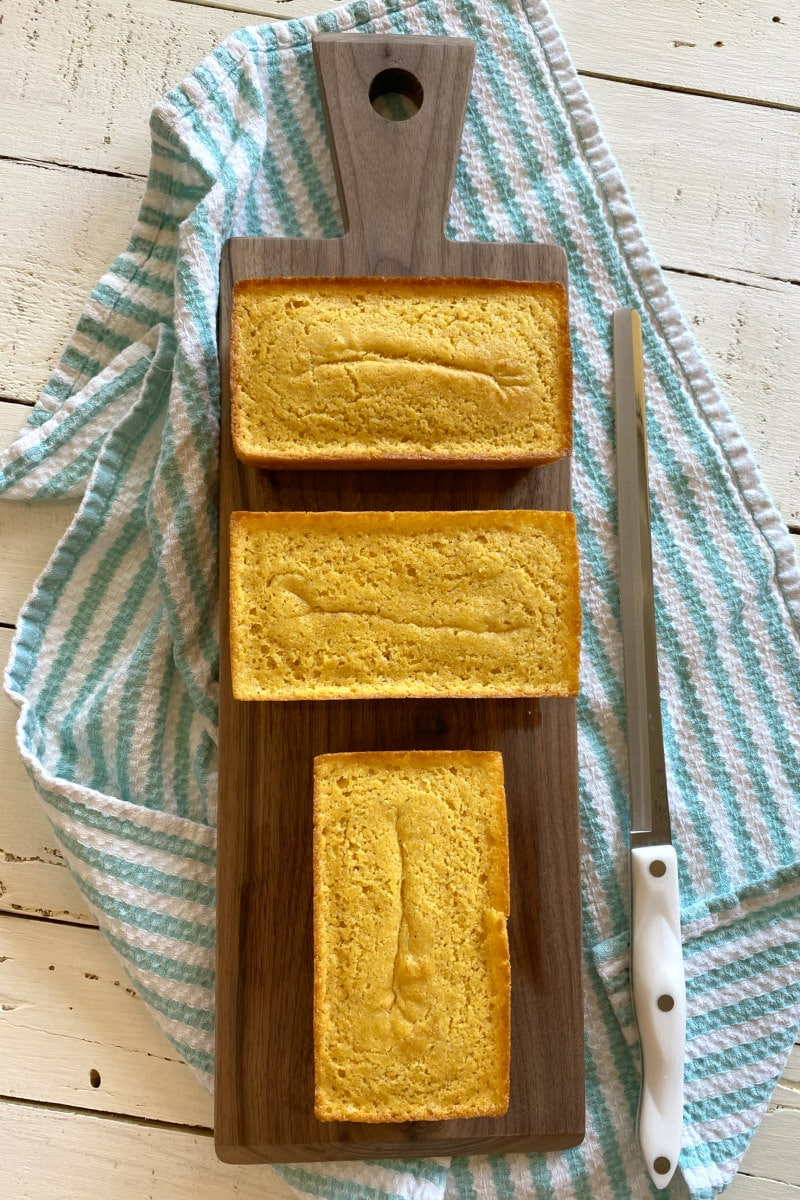 Mini loaf pans are perfect for Buttermilk Cornbread. We ate one, put one in the freezer for later and gifted another to a friend. The size of a mini loaf is nice because you get perfect, small slices to nibble on.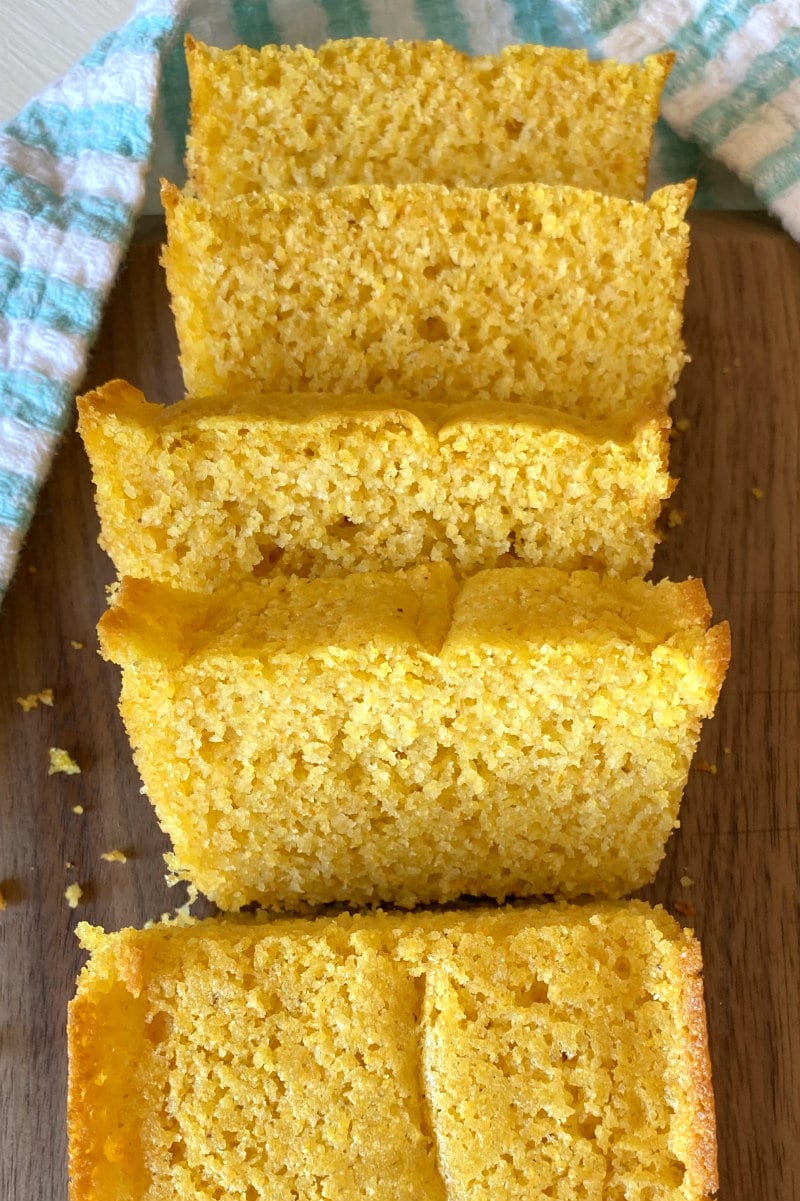 What makes Buttermilk Cornbread so good?
In this recipe, you'll be using full fat buttermilk, whole milk and one stick of butter. That helps give it a rich flavor. There is only 1/4 cup of sugar in the cornbread, so it's not overloaded with sweetness. Just the right amount of sweet, in my opinion.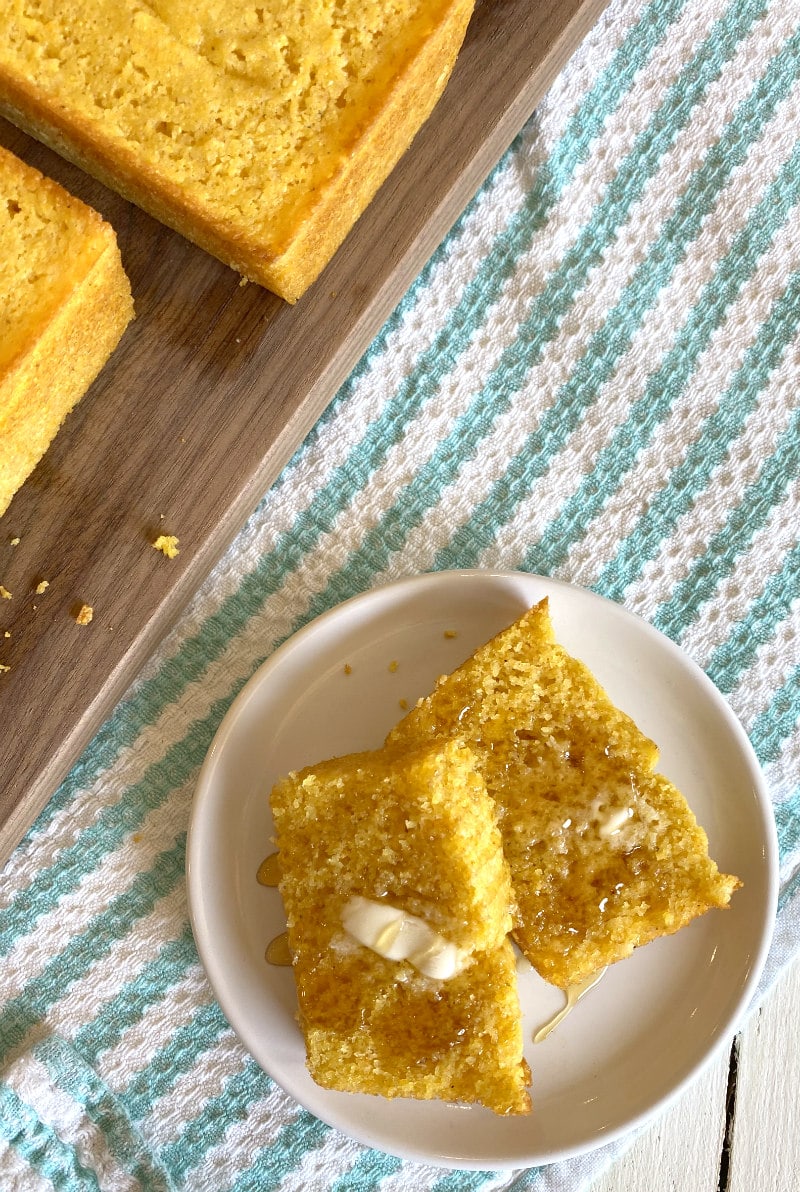 Buttermilk Cornbread is perfect for afternoon snacking– warm with a little butter and honey. Enjoy!
Here are a few more cornbread recipes you might like to try:
Buttermilk Cornbread
Totally delicious cornbread recipe!
Recipe Details
Servings:
9
servings (3 mini loaves)
Ingredients
1/2

cup (1 stick)

unsalted butter

(European style is recommended)

1/4

cup

whole milk

1

cup

full fat buttermilk

(or whatever buttermilk you can find!)

2

large

eggs

1¼

cups

finely ground cornmeal

3/4

cup

all purpose flour

1/4

cup

granulated white sugar

2

teaspoons

baking powder

1/2

teaspoon

baking soda

1

teaspoon

kosher salt
Instructions
Preheat the oven to 350 degrees F., and spray three mini loaf pans (or 1 regular loaf pan) with nonstick spray.

Melt the butter in a glass dish in the microwave, and then set it aside to cool.

In a large bowl, use an electric mixer to combine the milk, buttermilk and eggs. Mix on medium speed for 2 minutes.

In a separate medium bowl, whisk together the cornmeal, flour, sugar, baking powder, baking soda and salt.

Add half of the dry ingredients to the wet ingredients in the bowl and mix for about 30 seconds. Add the remaining dry ingredients and mix just until incorporated, scraping down the sides of the bowl as needed. Mix in the melted butter.

Pour the batter into the prepared pans (or just one pan if you're using a regular-sized loaf pan). Bake for 10 minutes, rotate the pans, and then bake for an additional 10 minutes, or until a toothpick inserted into the center comes out clean. If you are baking this cornbread in a larger loaf pan, it should take about 40 minutes to bake.
Nutrition
Serving:
1
serving
,
Calories:
276
kcal
,
Carbohydrates:
32
g
,
Protein:
6
g
,
Fat:
14
g
,
Saturated Fat:
8
g
,
Cholesterol:
73
mg
,
Sodium:
369
mg
,
Potassium:
232
mg
,
Fiber:
2
g
,
Sugar:
8
g
,
Vitamin A:
443
IU
,
Calcium:
89
mg
,
Iron:
1
mg