Happy weekends begin with a comforting breakfast like this one:  Buttermilk Brown Sugar Waffles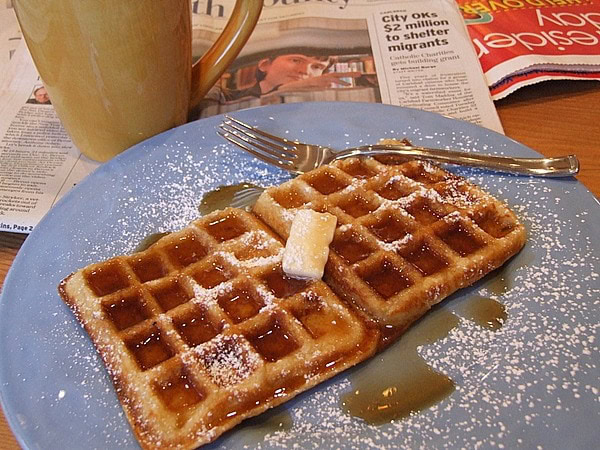 Buttermilk Brown Sugar Waffles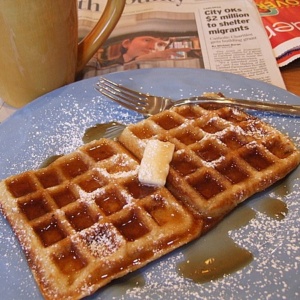 Yield:
4 to 6 servings
Prep Time:15 min
Cook Time:15 min
Ingredients:
2 large eggs
1 3/4 cups buttermilk
1/2 cup (1 stick) salted butter, melted and cooled to room temperature
1 3/4 cups all-purpose flour
2 tablespoons packed light brown sugar
2 teaspoons baking powder
1 teaspoon baking soda
1 teaspoon salt
Directions:
1. In a large bowl, whisk together eggs, buttermilk and melted butter. In another bowl, stir dry ingredients together. Add dry ingredients to egg mixture and whisk just until smooth.
2. Preheat waffle iron; butter lightly or spray with nonstick spray (even if it's a nonstick waffle iron). Ladle batter onto iron (about 1/4 cup for an 8-inch round iron). Close lid, and cook until light golden brown. Serve immediately.
SOURCE: RecipeGirl.com (via "Renee46" SLBB)