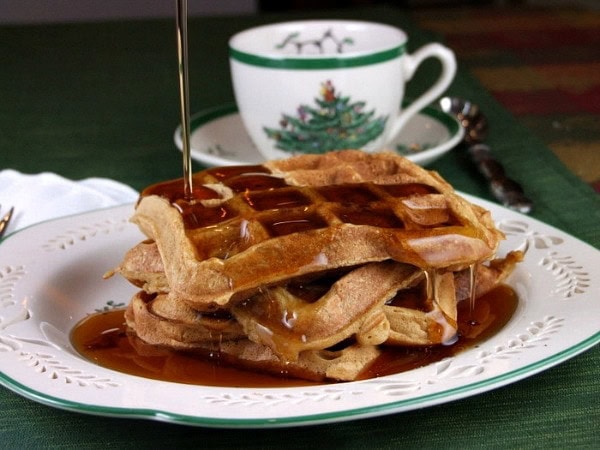 Gingerbread Waffles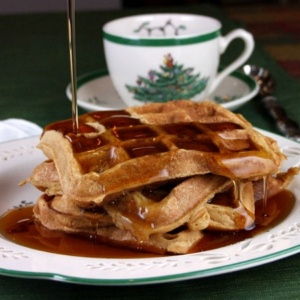 Yield:
4 servings
Prep Time: 15 min
Cook Time: 20 min
Ingredients:
2 cups all-purpose flour
2 tablespoons granulated white sugar
2 teaspoons ground ginger
1 1/2 teaspoons baking powder
1/2 teaspoon baking soda
1/4 teaspoon salt
1/4 teaspoon ground cinnamon
1 1/2 cups lowfat buttermilk
3 tablespoons canola oil
3 tablespoons molasses
2 large eggs, lightly beaten
One 4-ounce container of applesauce (or 1/2 cup)
Directions:
1. In a medium bowl, whisk together dry ingredients (through cinnamon).
2. Combine remaining ingredients in a separate bowl. Add wet mixture to dry, stirring just until combined.
3. Coat a waffle iron with cooking spray and preheat. Spoon batter onto hot waffle iron, spreading batter to edges. Cook for 5 minutes, or until steaming stops. Repeat procedure with remaining batter. Serve with warmed maple syrup.