Here's one to try for Sunday breakfast: Sweet Milk Waffles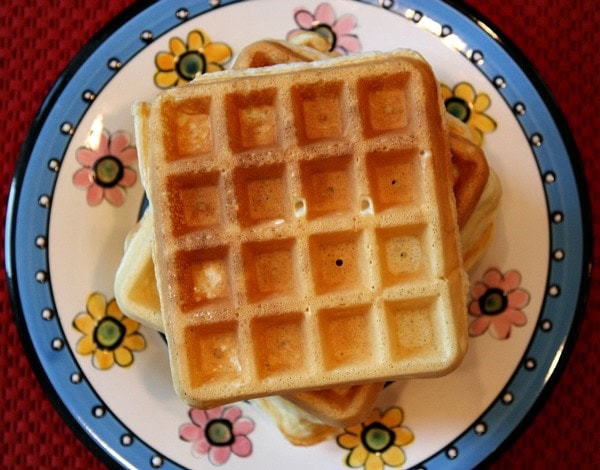 Sweet Milk Waffles
Yield:
About 4 servings
Prep Time: 5 minutes
Cook Time: 8 minutes
Ingredients:
1 3/4 cups all-purpose flour
1 tablespoon baking powder
1 tablespoon granulated white sugar
1/2 teaspoon salt
2 cups milk
1/3 cup canola or vegetable oil
2 large eggs, lightly beaten
Directions:
Preheat your waffle iron.
In a large bowl, whisk together the flour, baking powder, sugar and salt. Add milk, oil and eggs and whisk together until smooth.
Spray waffle iron with nonstick spray. Pour batter into iron until it spreads within about 1-inch of the edges. Cover and bake until done (on my waffle iron, the light goes off when done).
Lift cover, loosen waffle with a fork and serve immediately.
Tips:
These freeze well. Just place each waffle in a zip bag and throw in the freezer until ready to eat. Use the toaster to heat them up again.
SOURCE: RecipeGirl.com