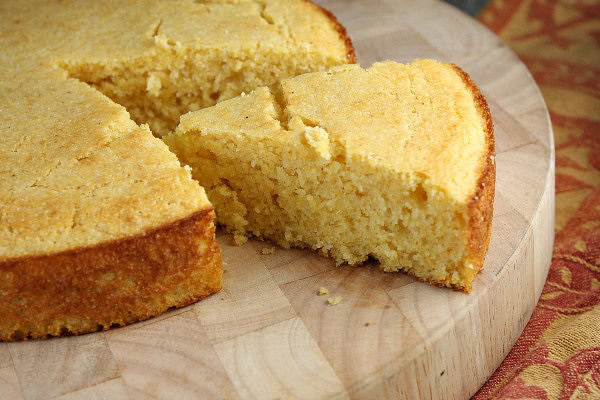 Sweet Cornbread
Yield:
9 servings
Prep Time: 10 min
Cook Time: 20 min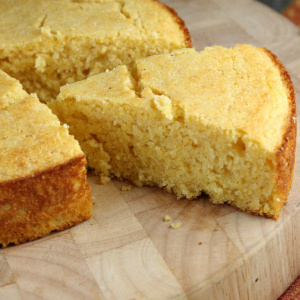 Ingredients:

1 cup all-purpose flour
1 cup cornmeal
1/4 cup packed brown sugar
1/4 cup granulated white sugar
2 teaspoons baking powder
1 teaspoon salt
1 cup milk
1/3 cup butter, melted
1 large egg

Instructions:

1. Preheat oven to 400 degrees F. Spray a 9-inch round pan with nonstick spray.

2. In a medium bowl, whisk together the flour, cornmeal, sugars, baking powder and salt. In a separate bowl, whisk together the remaining ingredients. Add the wet ingredients to the dry ingredients and stir just until moistened.

3. Scrape the batter into the prepared pan and bake for 20 to 25 minutes, or until a toothpick inserted into the center comes out clean.