I've loved this recipe for many years- it's originally from Barefoot Contessa:  Green Chile Cornbread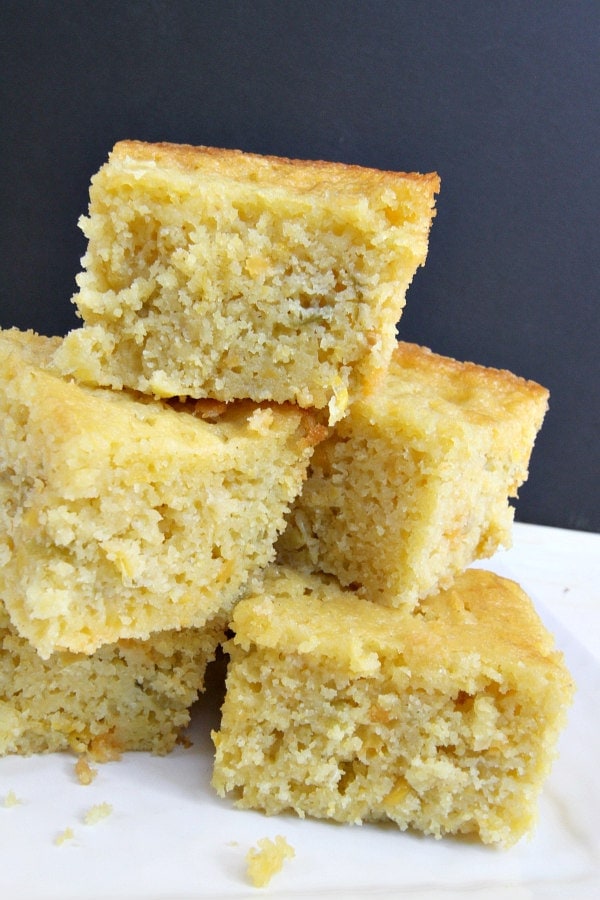 Green Chile Cornbread
This is a super moist and very flavorful cornbread. Perfect for serving with chili!
Yield:
12 servings
Prep Time: 15 minutes
Cook Time: 1 hour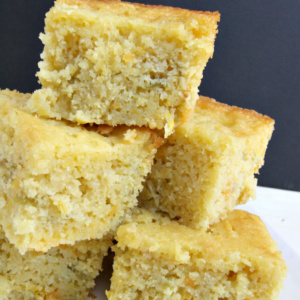 Ingredients:

1 cup (2 sticks) butter, at room temperature
3/4 cup granulated white sugar
4 large eggs
One 4-ounce can chopped mild green chiles, squeezed dry
One 14-ounce can cream- style corn
1/2 cup shredded cheddar cheese
1 cup all-purpose flour
1 cup yellow cornmeal
2 tablespoons baking powder
1 teaspoon salt

Instructions:

Preheat oven to 325°F. Butter a 9-inch square pan.
Use an electric mixer to combine the butter and sugar in a large bowl. Beat in the eggs slowly, one at a time. Add the remaining ingredients and mix well to incorporate.
Pour the batter into the prepared pan. Bake for 45 to 50 minutes, or until toothpick inserted in center comes out clean.
SOURCE: RecipeGirl.com (Adapted from Barefoot Contessa)