I'm happy to share this Crème Brûlée recipe with you!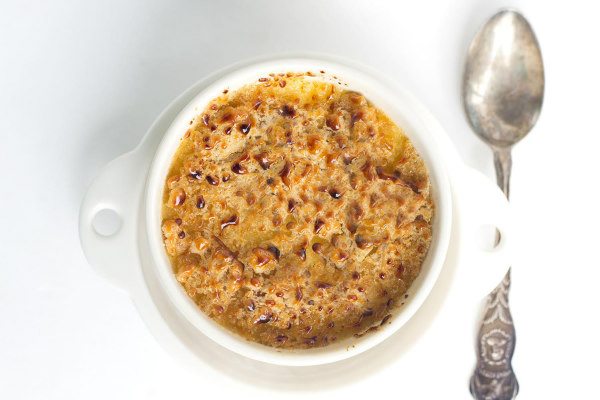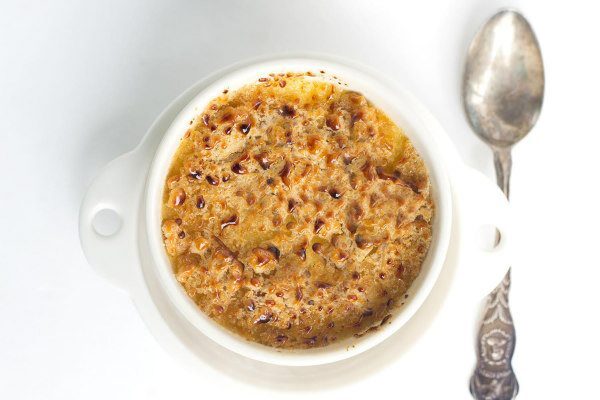 I like to call myself somewhat of a Crème Brûlée expert.  Not that I'm perfect at making this fabulous dessert, but I'm adept in tasting it and knowing that it's the best dessert in the entire world.
I rave about cheesecake now and then… and sometimes a really good pie… but Crème Brûlée is most near and dear to my heart.  Every time I see it on a restaurant dessert menu, I've got to give it a try.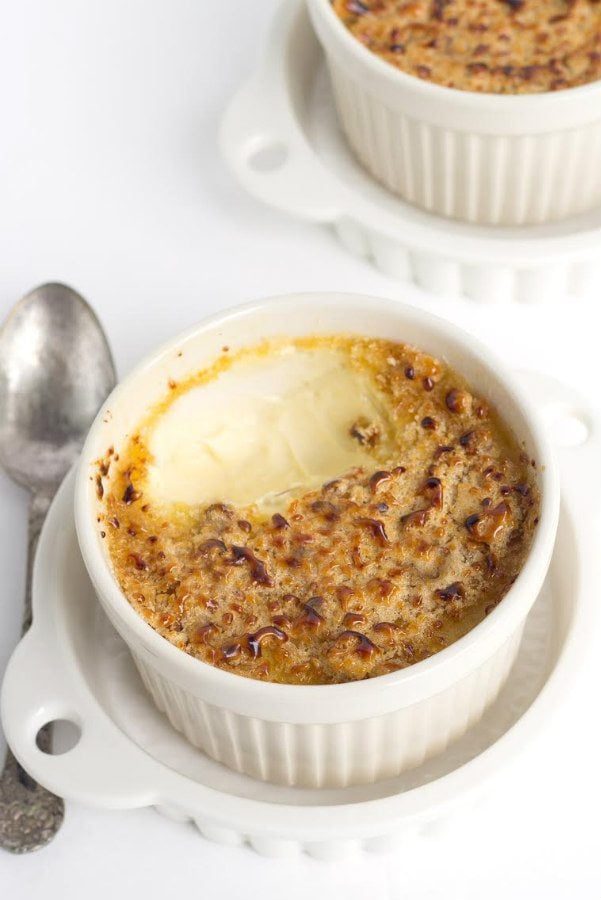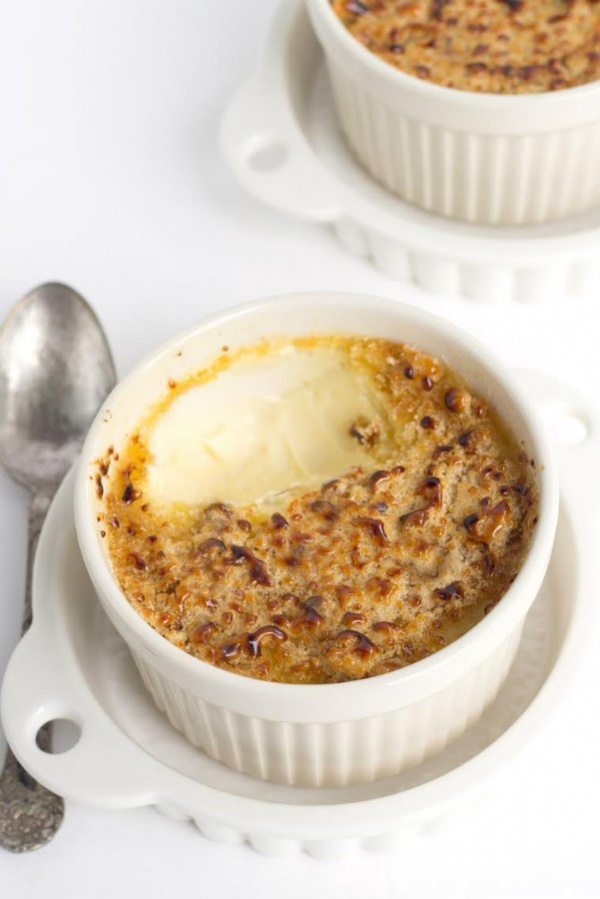 The topping you see there is a crispy confection of caramelized sugar.  Use your spoon to break through the crispy sugar crust, and you'll break into a wonderland of creamy sweet custard.
If you've never tried it, I recommend you do so immediately!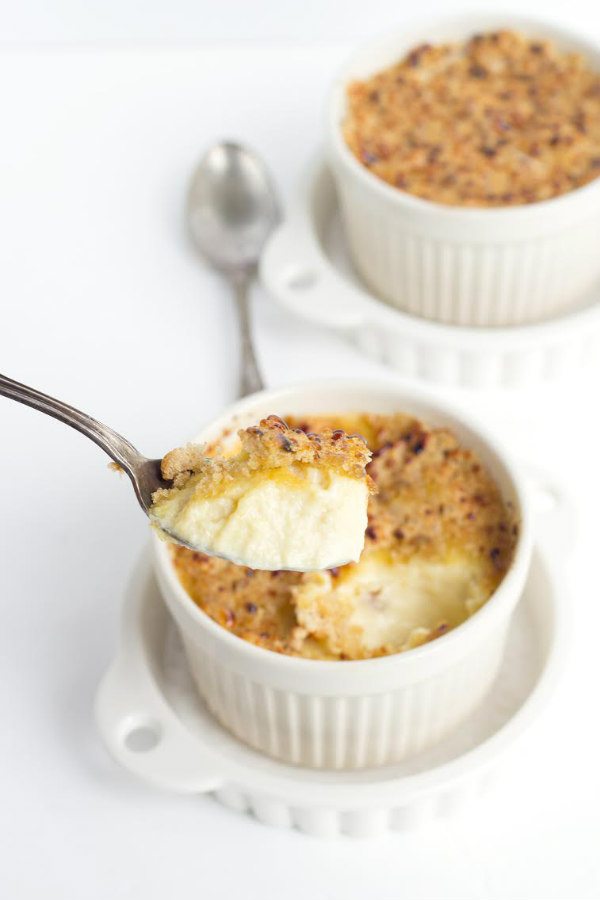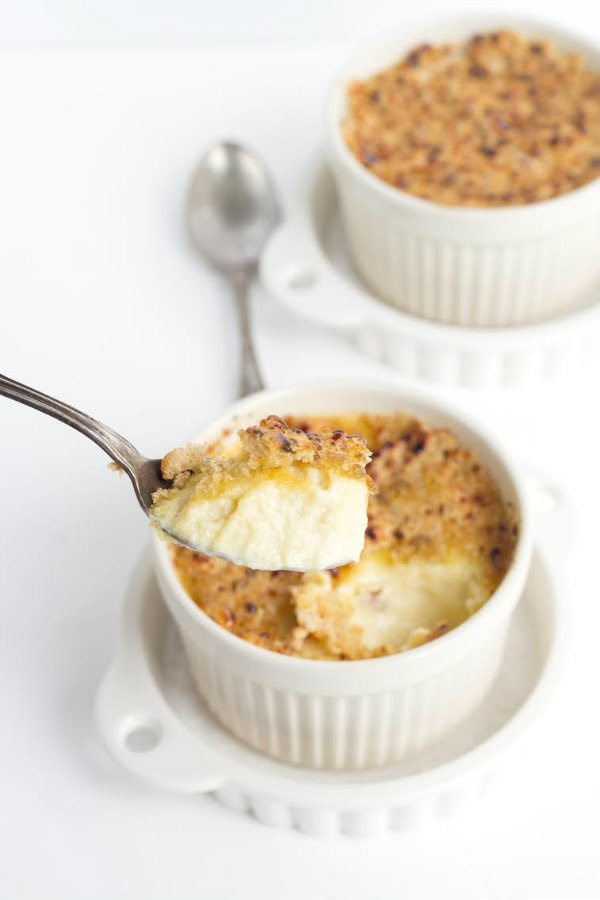 Creme Brûlée
Yield:
6 servings
Prep Time: 30 minutes
Cook Time: 1 hour and 30 minutes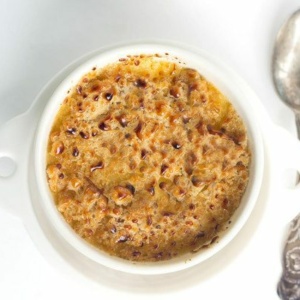 Ingredients:

2 cups heavy whipping cream
3 tablespoons packed light brown sugar
3 tablespoons cognac
4 large egg yolks, beaten
additional brown sugar
fresh raspberries for garnish, optional

Instructions:

Preheat the oven to 250 degrees F. Fill a large glass rectangular dish with about 1/2-inch of hot water.
Scald the cream in the top of a double boiler; do not let it boil. Add the brown sugar and cognac and stir until the sugar is melted and blended. Fold the mixture into the bowl containing beaten egg yolks; then put in individual ovenproof custard dishes. Set the dishes into the water and place into the oven for 1 1/2 hours to set the custard. Remove from the oven, cool, cover and refrigerate.
Just before serving, cover each custard with about 1/2-inch of brown sugar. Use a crème brulée torch to melt sugar on each custard. You may also place them under a HOT broiler while your custards sit in a glass dish with ice cubes, but you must watch them constantly to make sure they're not burning. (The ice cubes will help keep the custard cool while the sugar melts).
SOURCE: RecipeGirl.com
Here are a few more crème brûlée recipes you might enjoy: