It's been fun hearing from readers who have been eagerly following our cross country road trip this summer.  Thank you for all of your sweet comments!  I'm continuing with the trip in this post (food highlights included) with a stop in Washington D.C.  My family has been to D.C. before, so we only did a little bit of touring the historical sights.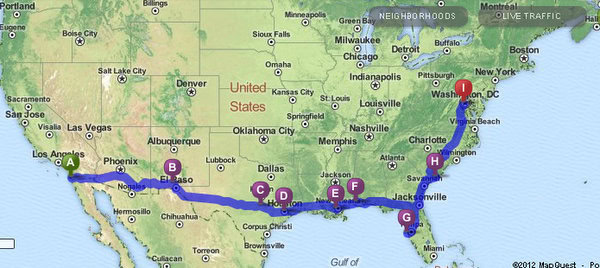 This leg of our journey was a drive from Charleston, South Carolina to D.C.  The drive wasn't too bad, and we were able to stop along the way and pick up some southern peach-themed items like jams and salsa at roadside shops.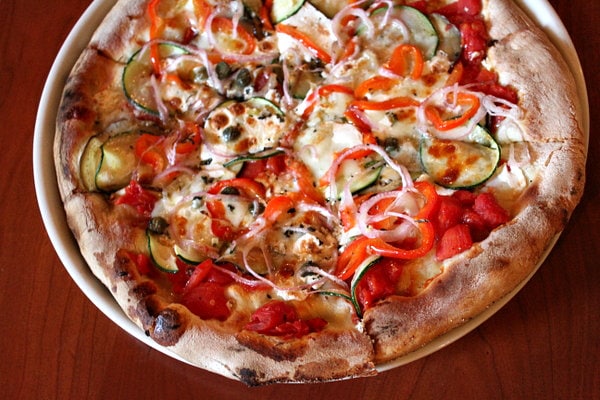 The first order of business when we arrived in D.C. was to get some dinner.  We were staying in the Dupont Circle area, so we grabbed pizza at a very busy place that was recommended near our hotel:  Pizzeria Paradiso.  The pizza there is good, and their beer selection is excellent.  They offer a beer list of 200 bottled beers, and the Dupont location also includes 12 draft beer selections.  That made my beer-loving husband very happy.  We had a problem with our order (lost salad… then not the right toppings on one of our pizzas) and they ended up taking care of the entire bill for us.  I'm pretty sure it was just a fluke that the service was so messed up with us.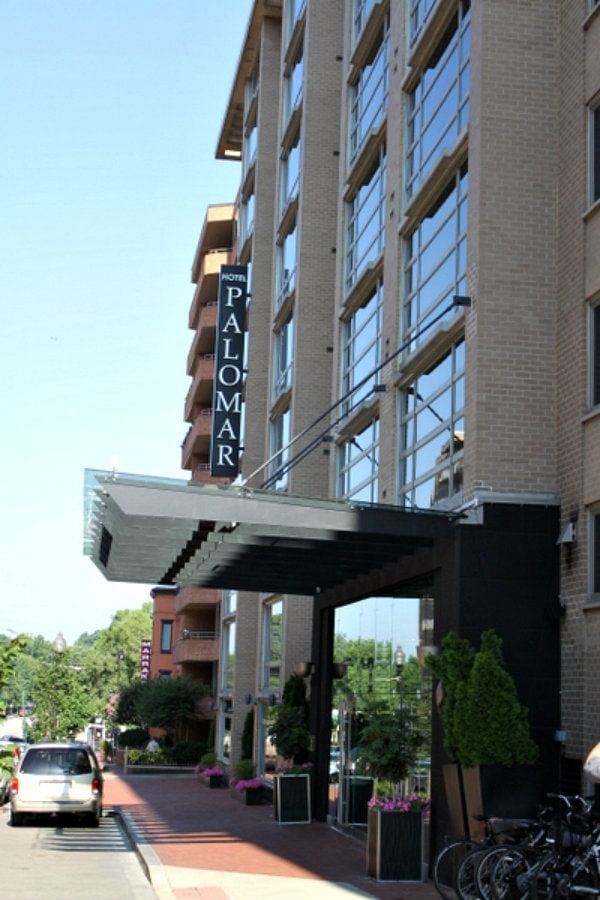 We chose to stay at a Kimpton property:  Hotel Palomar in Dupont Circle.  It was walking distance to many, many restaurants, and it was just a short cab ride to get to the historical monument and museum action.  The vibe of the hotel (as in all Kimpton hotels) is funky and cool.  They are a pet friendly hotel if you need to bring one along.  And if you aren't so keen on pets, don't worry… you can request to be on floors that are completely pet-free.  A hosted wine hour is offered every night in the lobby from 5 to 6.  There is a restaurant/bar on site- Urbana– that has good reviews too.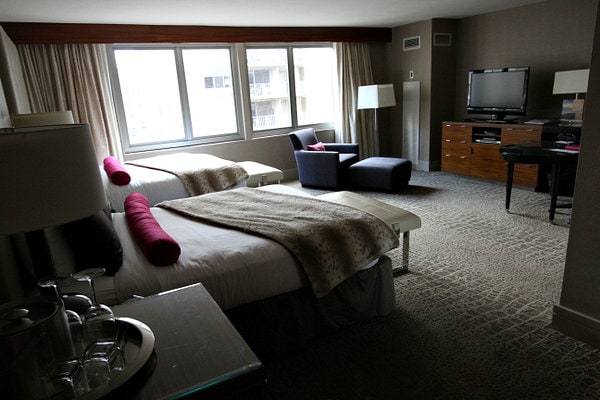 We stayed in a huge room, which was nice for our family of three with a zillion bags and suitcases acquired along the way while traveling across country.  We walked in and decided to lay down on these cozy beds for two days and just veg in front of the TV.  (Well, not really… but we did think about it).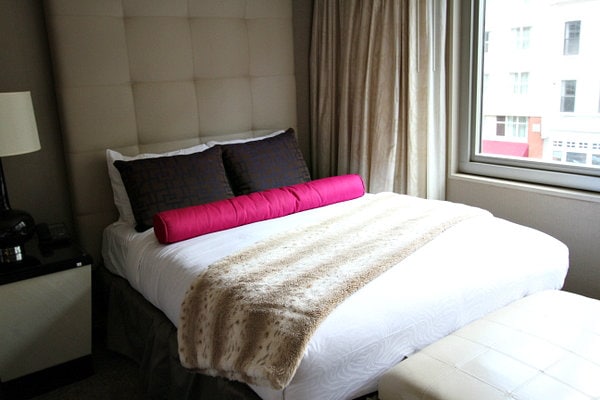 Please tell me that you think this is adorable.  Furry, animal print blankets?  And pink pillows!  At a hotel?  I loved it.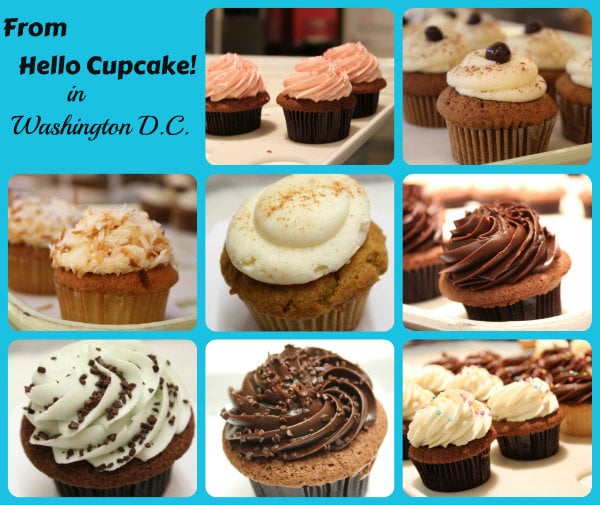 After kicking back for a while, we ventured out again into Dupont Circle in search of dessert.  We came across Hello Cupcake and tried just about everything they had.  Very yummy taste-testing after a long day in the car.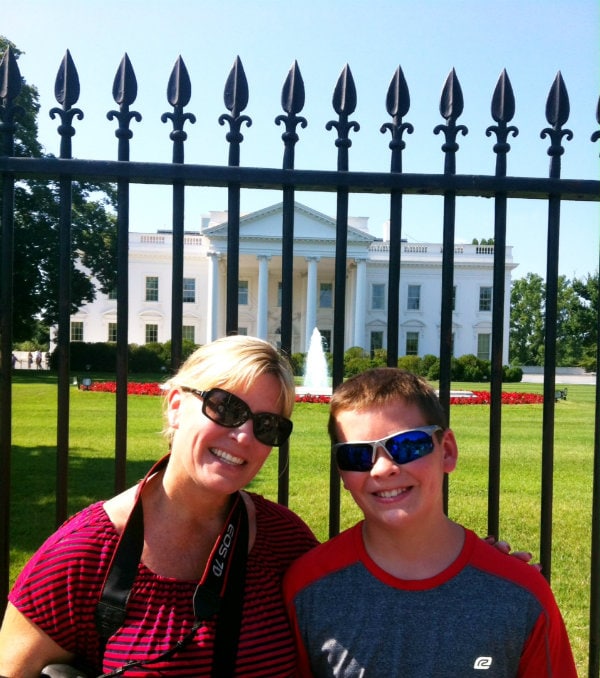 The next morning we left the comfort of that cozy, air-conditioned hotel room and took a cab into where the action is.  Here's where we made a DIRE MISTAKE.  We didn't do any planning ahead to figure out what sort of tour bus would be good, so we hopped on the first one we saw:  Hop-On-Hop-Off Open-Top Double Decker Bus Tour.  Everything about it was HORRIBLE, not to mention the fact that they charged us twice when we got our credit card bill and we are still trying to resolve that.  Pick-up locations aren't marked and are very confusing, and there is a very loud recording telling you briefly about sights you are passing.  We talked to several other very unhappy people who were on this bus tour too.  After our third failed attempt to locate a pick-up point, my husband said- "Forget this, let's take a cab."  So, my advice to you… don't go on this tour bus!
First stop: Obama's house.  He didn't invite us in, so we had to take a picture outside the gates.  I'd love to take a tour of the White House someday.  Have you ever been?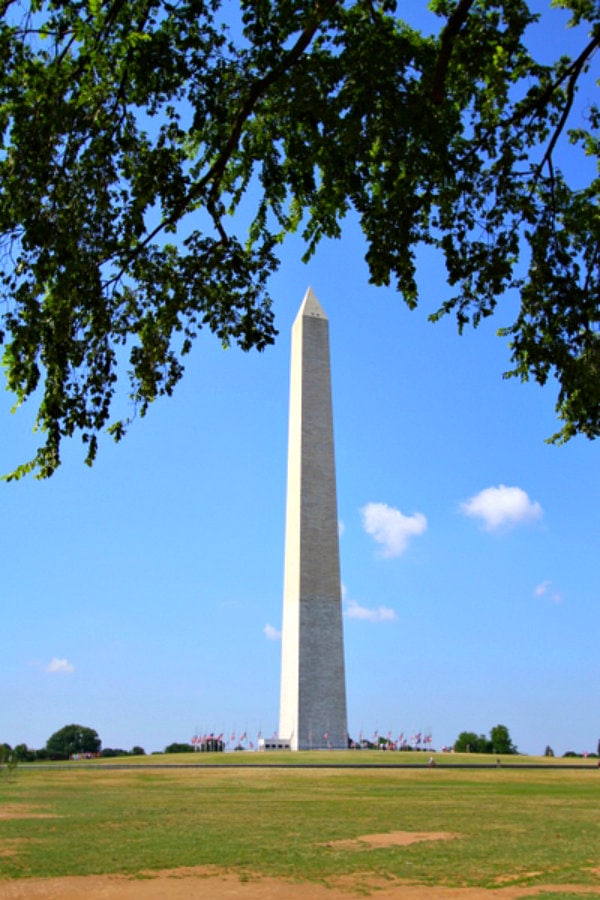 We walked over to the Washington Monument.  The Washington Monument is the most prominent structure in Washington, D.C.  The 555-foot, 5-1/8″ marble obelisk honors the nation's founding father George Washington, who led the Continental Army to victory, and then became the nation's first president under the Constitution.  Tickets are required to visit the interior of the Washington Monument, which we did not do.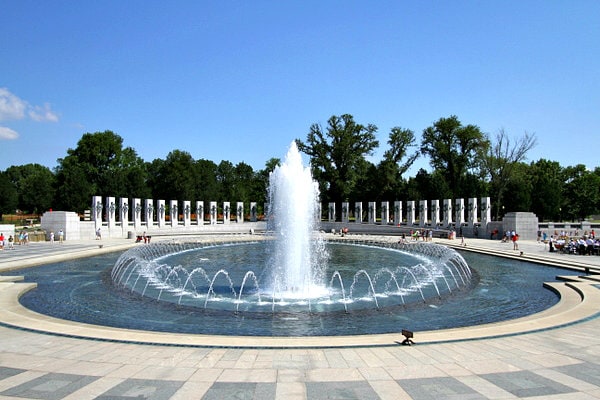 And we also saw the National World War II Memorial, which honors the 16 million who served in the armed forces of the U.S., the more than 400,000 who died, and all who supported the war effort from home.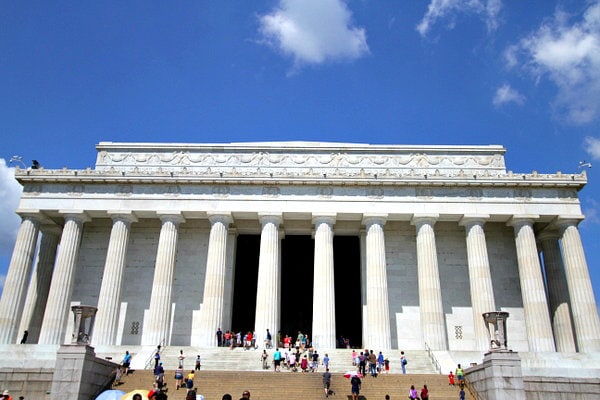 This is my favorite monument in D.C.- the Lincoln Memorial.  It's just sort of awe-inspiring.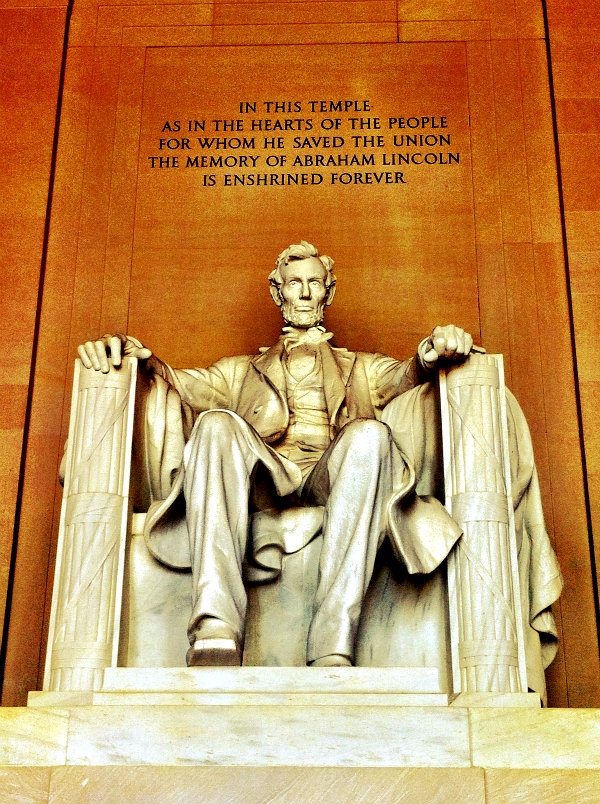 Beneath those words, the 16th President of the United States-the Great Emancipator and preserver of the nation during the Civil War-sits immortalized in marble. As an enduring symbol of freedom, the Lincoln Memorial attracts anyone who seeks inspiration and hope.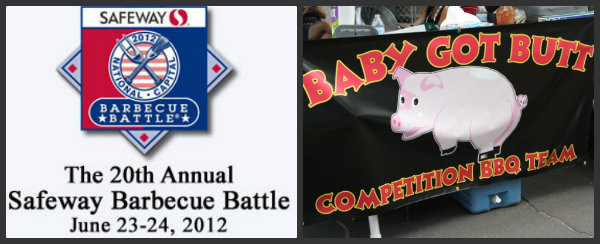 Sort of funny following our visit to the Lincoln Memorial, but we wandered into this barbecue competition that was taking place in downtown DC.  Thought it would be fun to get in on the action and taste the goods.  It wasn't as fun as it sounded though.  It was dang hot, it was expensive, and the lines were too long to get any of the food being offered.  So we had to spend MORE money to buy food and not wait in line.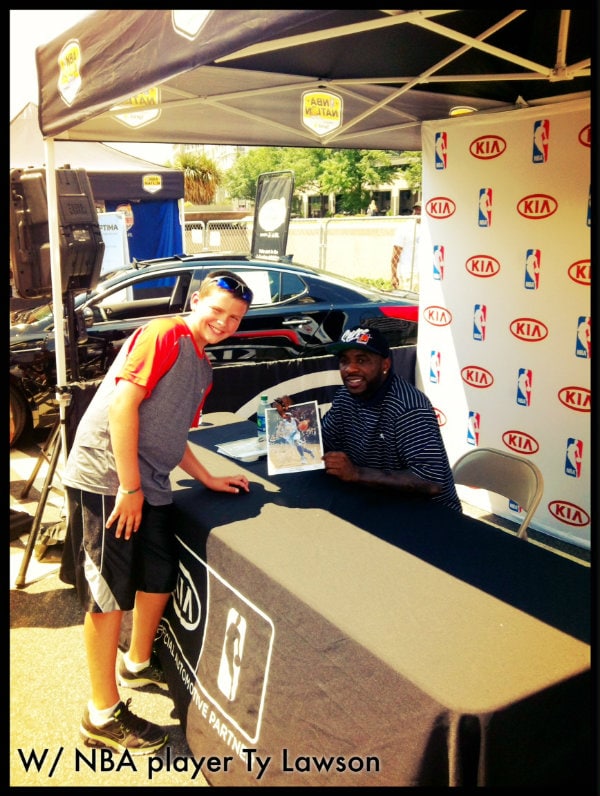 The good part about the barbecue competition is that they had an NBA section, where you could do some basketball-related competition stuff.  And my boy got to meet NBA player Ty Lawson.  All was good with the world.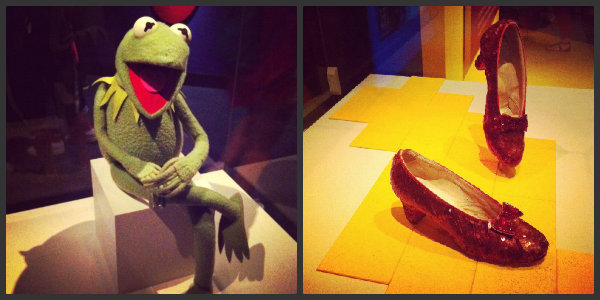 Back to Washington D.C. business:  we visited the Smithsonian- the National Museum of American History, where we saw things like Kermit the Frog and Dorothy's Ruby Red Slippers!

They had a display of street signs that have been named after Presidents.  Surely you have at least one in your town, right?

And there was a podium where you could stand, read a teleprompter and give a Presidential address.  There is a LOT more to the Smithsonian than this museum, so be sure to check it all out and plan according to your interests.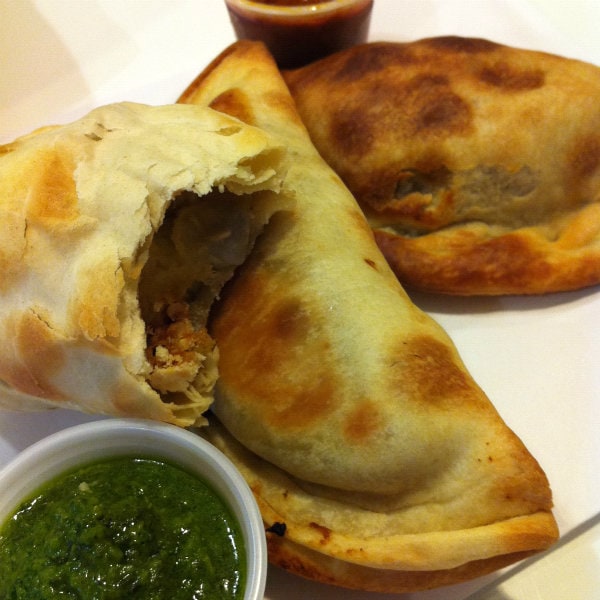 For some strange reason, empanadas are EVERYWHERE in Washington D.C.  We stopped by Panas Empanadas next to Hotel Palomar (a place we had been eyeing since the night we arrived) for an afternoon snack.  The place is very affordable and the empanadas are extremely delicious.  There are meat, vegetarian and seafood empanadas with different dipping sauces.  SO good.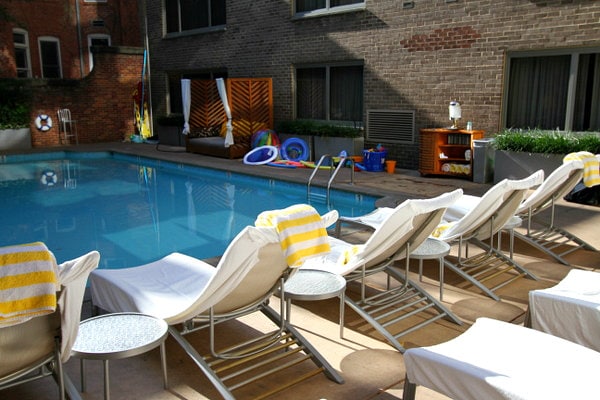 After our SWELTERING day in D.C., it was time for some pool action.  Palomar's pool has plenty of pool toys, lounge chairs… and a cocktail waitress too!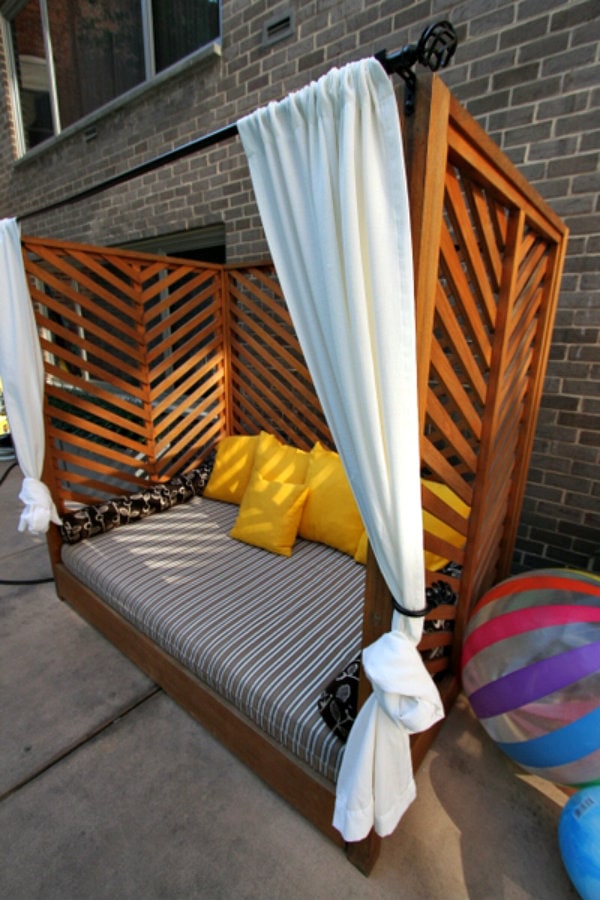 I may or may not have caught some zzzz's  in this comfy cabana 😉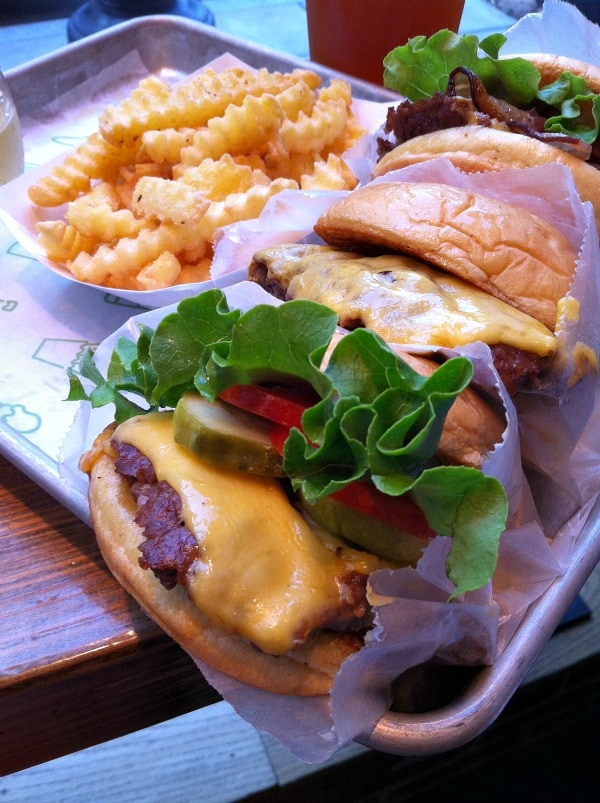 We spent so much $$ on dinner when we were in Charleston, that we decided to go a little less fancy in DC.  SHAKE SHACK!  I had heard about this place before, but had never been.  Best cheeseburgers ever.  Seriously.  Such soft, fresh buns and burgers cooked perfectly.  We loved this comfort food dinner!  It was also walkable from our hotel.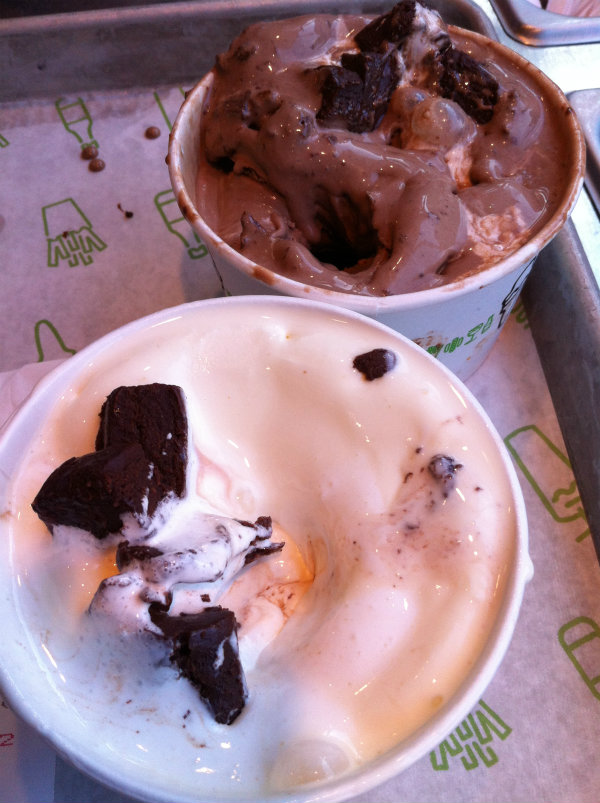 We didn't order any shakes at Shake Shack because we had spotted these "Concretes," which are vanilla or chocolate custard with mix-ins.  YUM!
And that was it for D.C.!  Next, we'll be moving on to Philly, NJ and NY!
If you're interested in reading about the rest of our trip, check out San Diego to Houston, New Orleans/Alabama/Florida, and Charleston.  More to come!
Disclosure:  Thanks to the Hotel Palomar for hosting our family one of the nights we were there.  We loved our stay!