A delicious crust is the base for these beautiful Lemon Crumb Bars: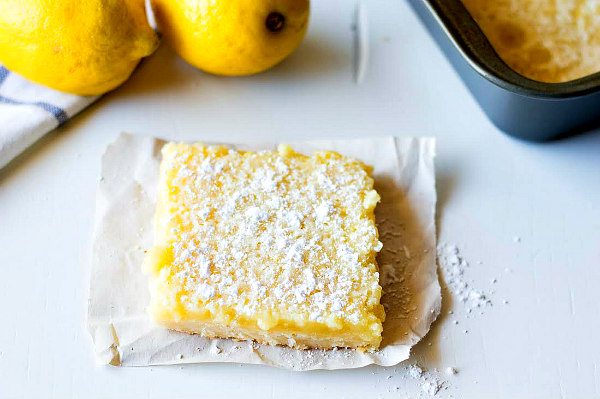 Lemon desserts are always a big hit on the dessert table- especially lemon bars.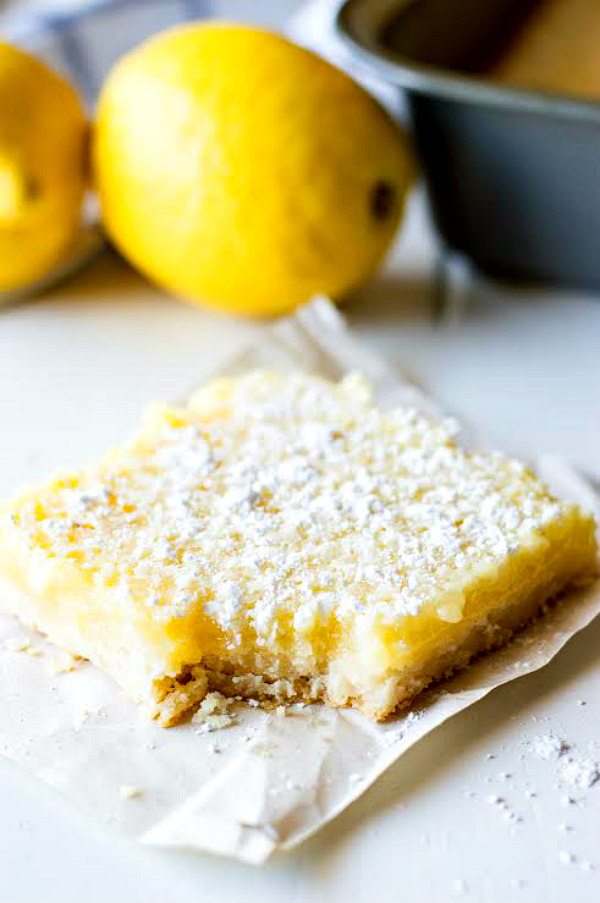 Easy Lemon Bars
Yield:
1 dozen bars
Prep Time: 15 minutes
Cook Time: 15 minutes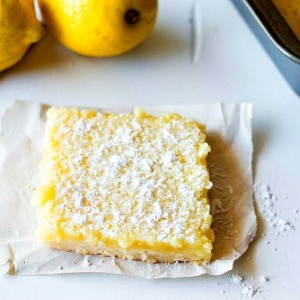 Ingredients:

CRUST:

1/2 cup (1 stick) butter, softened
1/4 cup powdered sugar
1 cup all-purpose flour

LEMON FILLING:

2 large eggs
1 cup granulated white sugar
2 Tablespoons all-purpose flour
2 Tablespoons freshly squeezed lemon juice
grated zest of 1/2 lemon
powdered sugar to taste

Instructions:

Preheat oven to 325°F. Spray an 8x8-inch pan with nonstick spray.
Prepare crust: Use an electric mixer to combine the butter and powdered sugar in a large mixing bowl until creamy. Add the flour and beat until blended. Pat the flour mixture over the bottom of the prepared pan. Bake 15-20 minutes or until light brown. Maintain oven temperature.
Prepare filling: Whisk the eggs in a bowl just until blended. Add the sugar, flour, lemon juice and lemon zest and whisk until mixed. Pour the lemon mixture over the hot baked layer. Bake for 15 to 20 minutes or just until almost set. Sprinkle with powdered sugar. Let stand until cool and cut into bars.
SOURCE: RecipeGirl.com