Here's a delicious and easy appetizer made with cream cheese: Greek Salad Cucumber Bites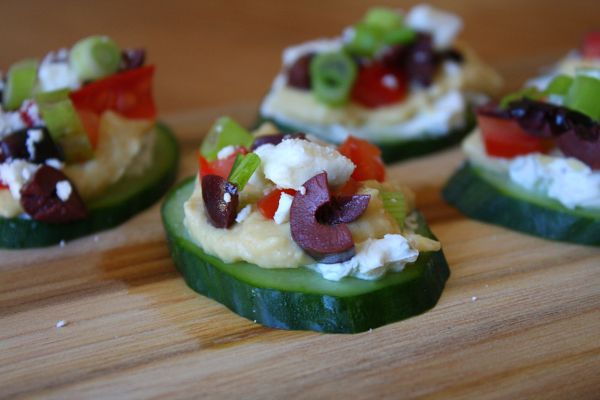 Greek Salad Cucumber Bites
A quick and easy appetizer using fresh ingredients...
Yield:
1 1/2 dozen appetizers
Prep Time: 20 minutes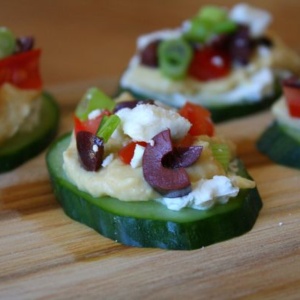 Ingredients:

4 ounces cream cheese
1/2 Tablespoon freshly squeezed lemon juice
1/2 teaspoon dried Italian seasoning
1 large clove garlic, minced
1 large Hot House cucumber, sliced slightly on the diagonal
1/2 cup prepared hummus
1/3 cup chopped tomato
1/4 cup chopped Kalamata olives
1/4 cup crumbled feta cheese
2 Tablespoons chopped green onions

Instructions:

In a medium mixing bowl, cream together cream cheese, lemon juice, Italian seasoning, and garlic with a rubber spatula until smooth and well-combined.
Assemble the appetizers: Scoop a heaping teaspoonful of the cream cheese mixture onto a slice of cucumber and spread to the edges. Spoon a heaping teaspoonful of hummus on top of the cream cheese. Sprinkle with tomato, olives, feta and green onion. Repeat with remaining cucumber slices and toppings. Serve immediately, or cover with plastic wrap and serve within a few hours.
SOURCE: RecipeGirl.com