Here's a taco recipe utilizing grilled pork- make it for a fun summer cook-out! >> Grilled Pork Tacos with Tropical Slaw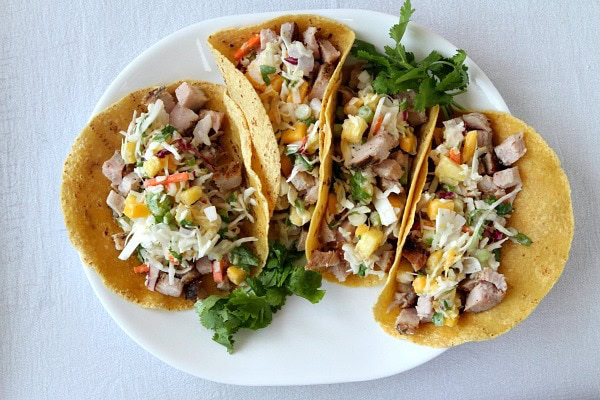 Having lived in San Diego for 28+ years, I know a good taco.  A good taco has a good tortilla… one that isn't dry and isn't going to fall apart in your hands when you eat it.  A good taco isn't greasy.  A good taco has a flavorful filling dressed with the appropriate things.  And a good taco doesn't have to be purchased at a restaurant- it can be made at home!  In the summer, I like to grill my taco filling.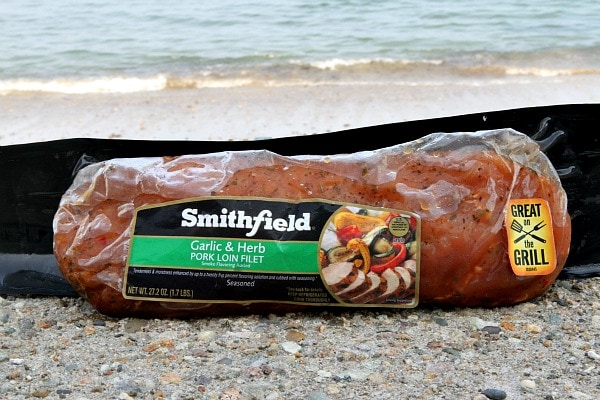 The pork used for the recipe is from Smithfield's line of already-marinated pork.  I used the Garlic and Herb Pork Loin Filet for my tacos- it's 100% fresh pork slow marinated in garlic and herbs.  I love that it comes pre-marinated… it saves me time in the kitchen when I'm crazy busy assembling dinner! You'll be able to locate Smithfield's already-marinated pork tenderloin, loin filet and pork sirloin at your market.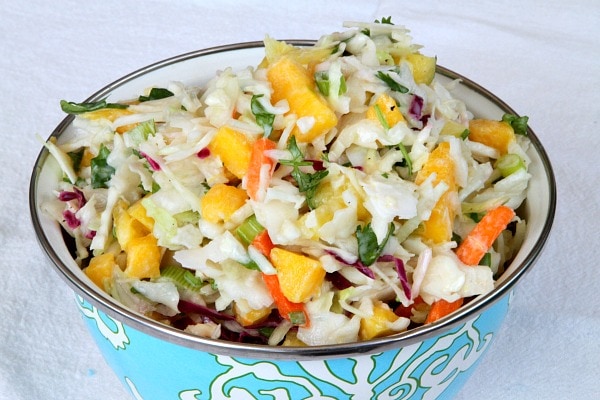 To completely summerize this grilled taco meal, I created a tropical slaw with a flavorful punch.  It has fresh mango and pineapple mixed in… and SHHHHHH… it also has some unsweetened flaked coconut in there too.  My family isn't into coconut much at all, but they weren't really able to detect it so much in the slaw so I wouldn't worry about it if your family isn't into it either.  Since it's flaked instead of shredded (and unsweetened too), it adds just the right amount of coconut flavor without that annoying shredded coconut texture.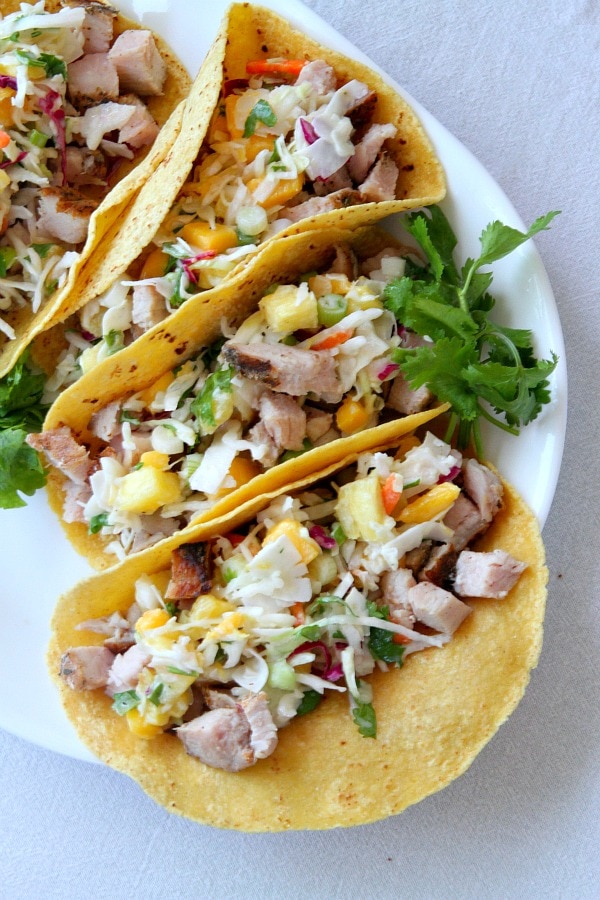 These tacos turned out great.  They're a perfect, summer meal.  We made them while staying at a summer beach cottage while on vacation in Massachusetts.  Our beach house neighbors were quite jealous!  Grilling the already-marinated pork loin worked wonderfully, and it was especially nice using this product while on vacation so I didn't have to buy any marinade ingredients!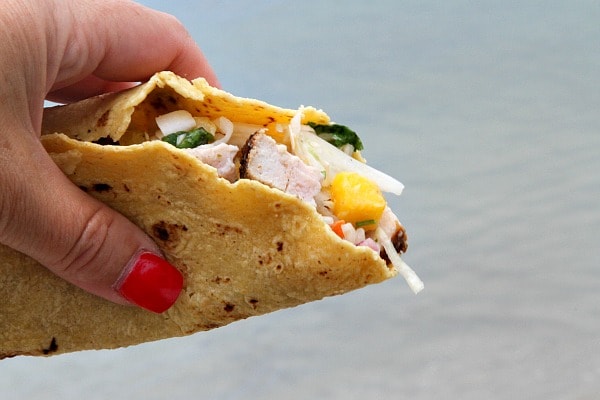 The tropical slaw pairs a little sweetness with the grilled pork.  I used a corn/flour blend tortilla so I didn't have to worry about breakage.  Enjoy!
Grilled Pork Tacos with Tropical Slaw
Yield:
10 to 12 tacos
Prep Time: 20 minutes
Cook Time: 25 minutes or so (depending on your grill)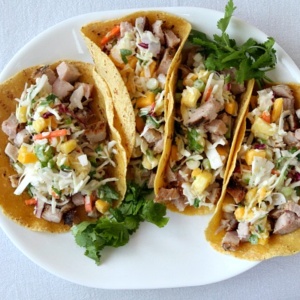 Ingredients:

One Smithfield Garlic and Herb Pork Loin Filet
3 cups angel hair shredded cabbage (with carrots and red cabbage or not)
1/4 cup plain Greek yogurt
1 tablespoon cider vinegar
1 tablespoon freshly squeezed lime juice
a few drops of hot sauce
1/2 cup diced fresh pineapple
1/2 cup diced fresh mango
1/2 cup unsweetened flaked coconut
4 green onions, chopped
1/4 cup chopped fresh cilantro
10 to 12 corn or flour tortillas, warmed or fried

Instructions:

Preheat your grill.  Grill the pork loin according to package instructions.
While the pork is grilling, prepare the slaw.  Place the shredded cabbage in a medium bowl.  In a separate small bowl, whisk together the yogurt, vinegar, lime juice and hot sauce.  Add it to the cabbage and toss.  Mix in the pineapple, mango, coconut, green onions and cilantro.
Chop the grilled pork, and serve in warmed tortillas with a couple of spoonfuls of slaw.

Nutrition:

If you are preparing this recipe as GLUTEN-FREE, just be sure to use a brand of corn tortillas that is known to be GF.
You can find unsweetened flaked coconut in bins at Whole Foods Market and similar stores.  It's great to buy it this way since you can scoop up what you need and just pay for that.
SOURCE:  RecipeGirl.com
Here are a few more grilled taco recipes you might enjoy:
Disclosure:  This post has been written in partnership with Smithfield to share their line of marinated pork.  This is a product that I know and use in my kitchen.  All opinions shared are my own.