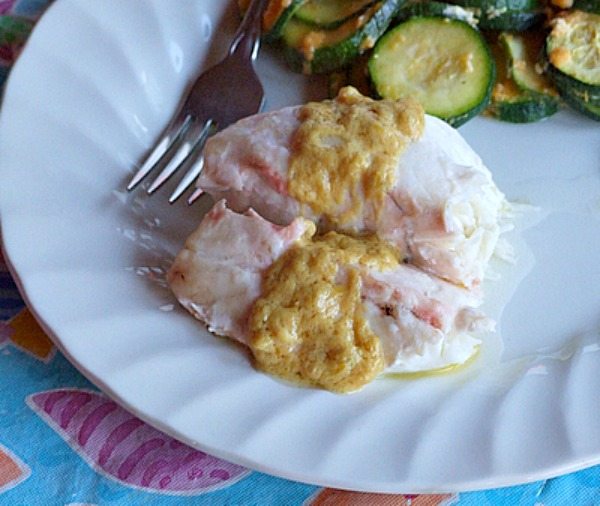 Grilled Striped Bass with Garlic- Mustard Sauce
Yield:
6 servings
Prep Time: 25 min
Cook Time: 12 min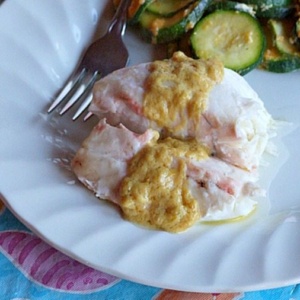 Ingredients:

FISH:
2 pounds striped bass fillets, skinned and boned
2 tablespoons butter, cut into bits
2 lemons juiced

SAUCE:
7 tablespoons unsalted butter
4 cloves garlic, crushed
1/4 cup Dijon mustard
2 teaspoons lemon zest

Instructions:

1. Preheat grill to medium-high heat. Make a "dish" from double layered or heavy-duty foil- just large enough to contain the fillets. Place fish in foil dish and spread butter bits evenly over top of fish. Juice two lemons atop fish, catching seeds through a small sieve.

2. Grill fish on both sides until cooked through. Leave grill lid open, or close for quicker cooking.

3. While fish is grilling, prepare the sauce. Melt butter in saucepan. Add garlic, mustard and lemon zest. Whisk in the pan until blended and continue stirring for about 2 minutes over medium heat.

4. Serve each fillet with a generous dollop of sauce.

Tips:

*If you're preparing this recipe as gluten-free, just be sure to use a brand of Dijon that is known to be GF.