Here's a family- favorite dinner recipe:  Honey Barbecue Sausage Meatloaf
In my house (and probably most homes, I would imagine), food brings family together.  When I take the time and effort to make a home-cooked meal, it is both appreciated and enjoyed by my family.  A meal is what brings us together- no matter how busy our days have been.  It brings comfort into our kitchen, and it sparks conversation to keep us all in the loop with each other.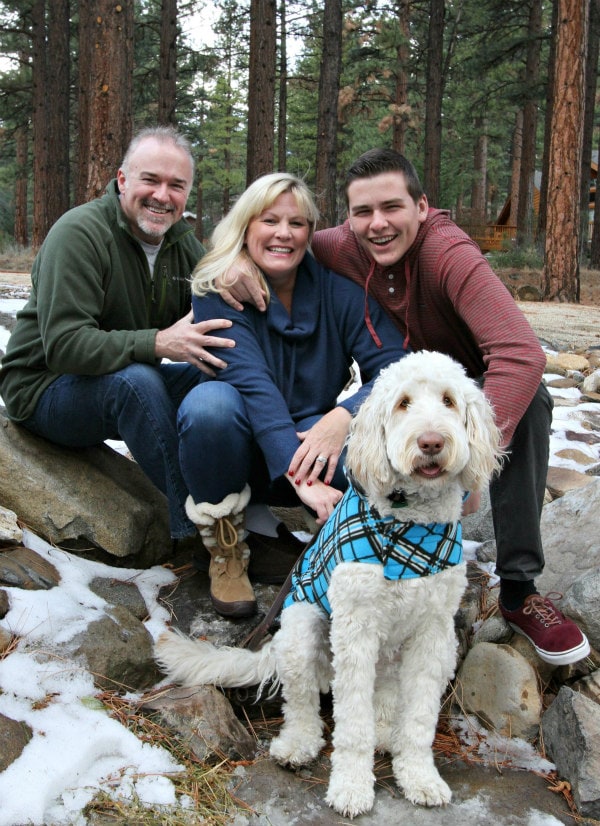 Sundays are the best time for gathering.  We're often snuggled together on the couch watching football or movies.  I eventually sneak away to the kitchen to prepare our Sunday meal while.  These boys in my house expect big things from my kitchen on Sundays!  I don't like to disappoint!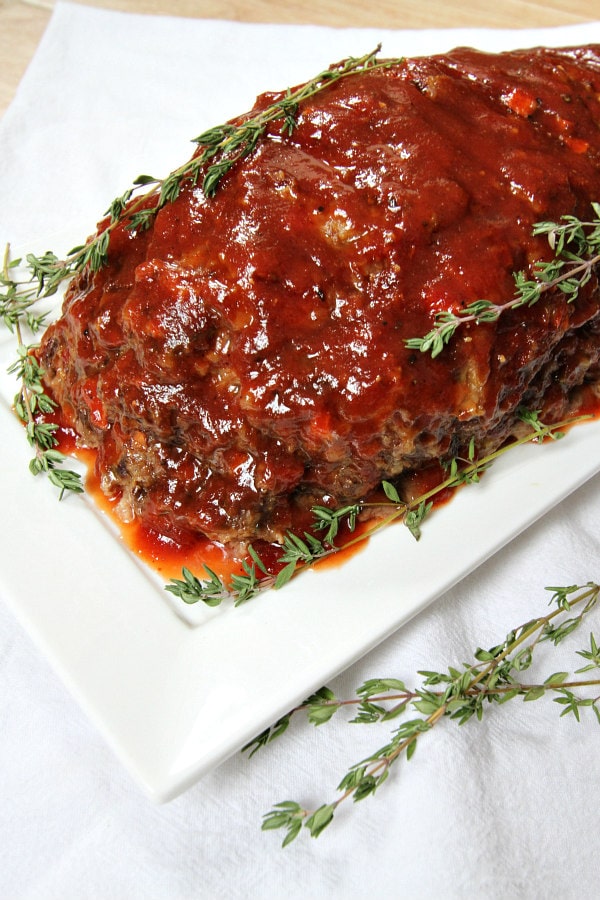 One of the favorite all-time dinners in my house is meatloaf.  I can make it any which way, and my boys will always gobble up every bite.  In this recipe, I combined ground beef with a roll of Jimmy Dean Regular Pork Sausage (and some other goodies), and I topped it all off with a delicious homemade honey barbecue sauce.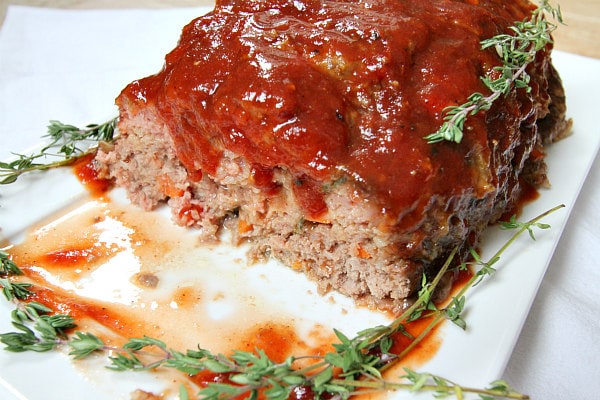 The sausage gives the meatloaf a nice flavor boost, and the honey barbecue sauce is a sweet sidekick.  This was a great Sunday dinner that has already been requested to be repeated sometime soon.  For more great recipes using sausage, check out Jimmy Dean's Family Table website.
Honey Barbecue Sausage Meatloaf
Yield:
6 to 8 servings
Prep Time: 20 minutes
Cook Time: 1 hour, 15 minutes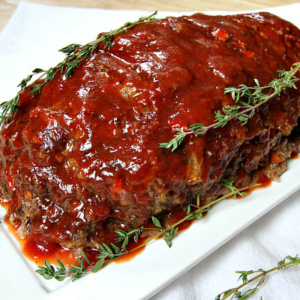 Ingredients:

Honey Barbecue Sauce

One 8-ounce can tomato sauce
1/4 cup honey
1 tablespoon worcestershire sauce
1 tablespoon apple cider vinegar
1/2 teaspoon garlic powder
1/2 teaspoon kosher salt
1/4 teaspoon chili powder
1/8 teaspoon pepper

Meatloaf:

1 package Jimmy Dean® Premium Pork Regular Sausage or Italian Roll Sausage
1 1/2 pounds ground beef
1 tablespoon olive oil
1 cup finely chopped onion
1 cup finely chopped carrot
1 teaspoon minced garlic
1/2 cup breadcrumbs
1/2 cup milk
2 large eggs, beaten
1/2 tablespoon fresh thyme
kosher salt and freshly ground black pepper

Instructions:

Preheat the oven to 350 degrees F.  Line a 13-x9-inch pan with foil and spray with nonstick spray.
Prepare the sauce:  Combine all ingredients in a small saucepan, whisk together over low heat.  Simmer for 5 minutes, then set aside to cool.
Assemble the meatloaf:  Place the ground beef in a large bowl.  Tear the sausage into chunks and add it to the bowl. Add 2 tablespoons of the sauce. Set aside.
Heat the oil in a medium skillet over medium-high heat, add the onion and carrot and saute for 5 to 8 minutes... just until the vegetables are softened.  Add the garlic and cook for 1 more minute.  Let cool.
In a medium bowl, combine the breadcrumbs, milk and egg.  Add this mixture to the beef/sausage and use clean hands to gently combine.  Add the sauteed vegetables, thyme and a good dose of salt and pepper and work those gently into the meat mixture.  You don't want to overwork the meat or you run the risk of turning out a tough meatloaf.
Lightly pat the mixture into a 9x5-inch loaf in the prepared pan.  Spoon about 3 tablespoons of the sauce on top.  Bake for 60 to 75 minutes, or until the internal temperature registers 160 degrees F. on an instant read thermometer.  Spoon additional glaze over the meatloaf in the last 25 minutes of baking, and save the rest for serving with individual slices.  Let the meatloaf stand for about 10 minutes before slicing.
SOURCE:  RecipeGirl.com
Here are a few more meatloaf recipes you might enjoy:
Disclosure:  This recipe was created in partnership with Jimmy Dean Roll Sausage.  I only write about products that I already use in my kitchen- and this is one of them!  RecipeGirl.com maintains full editorial control of the content published on this site. As always, all thoughts, opinions, and enthusiasm for products are entirely my own.