This Irish Soda Bread with Raisins and Caraway is the best Irish soda bread recipe! It's a family favorite among my husband's Irish relatives.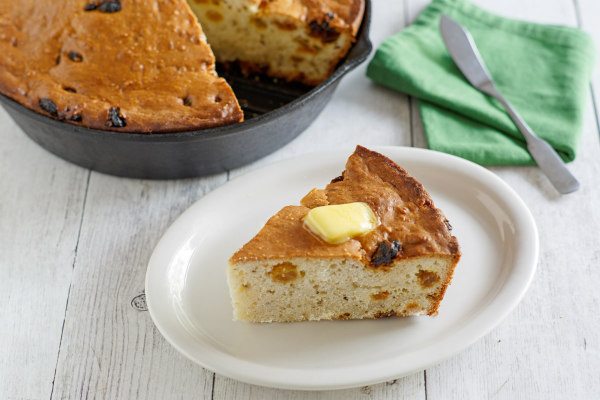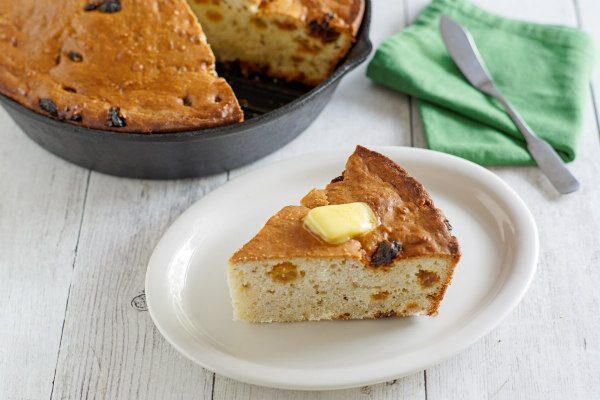 Irish Soda Bread
Irish soda bread is a traditional sort of bread that calls for baking soda as a leavening agent in place of yeast.  There are many recipes for Irish soda bread out there, and they all vary quite a bit.  Those who have made it for years have their own way to make it, and they'll swear that theirs is the best, most authentic Irish soda bread recipe.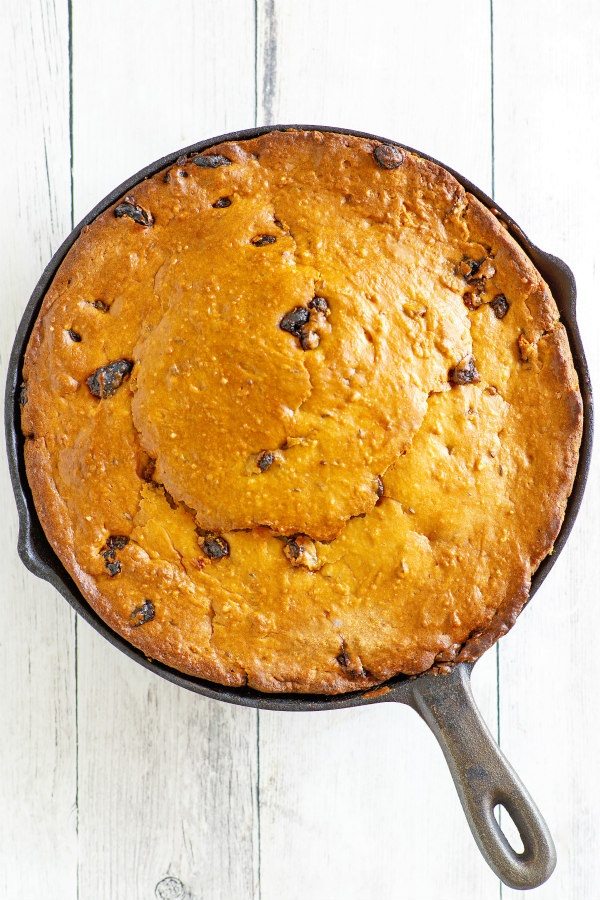 This Irish Soda Bread recipe is made in a cast iron pan.  All ingredients are gently combined and then piled into a large cast iron skillet.  Golden raisins and caraway seeds are nice additions to this soda bread recipe.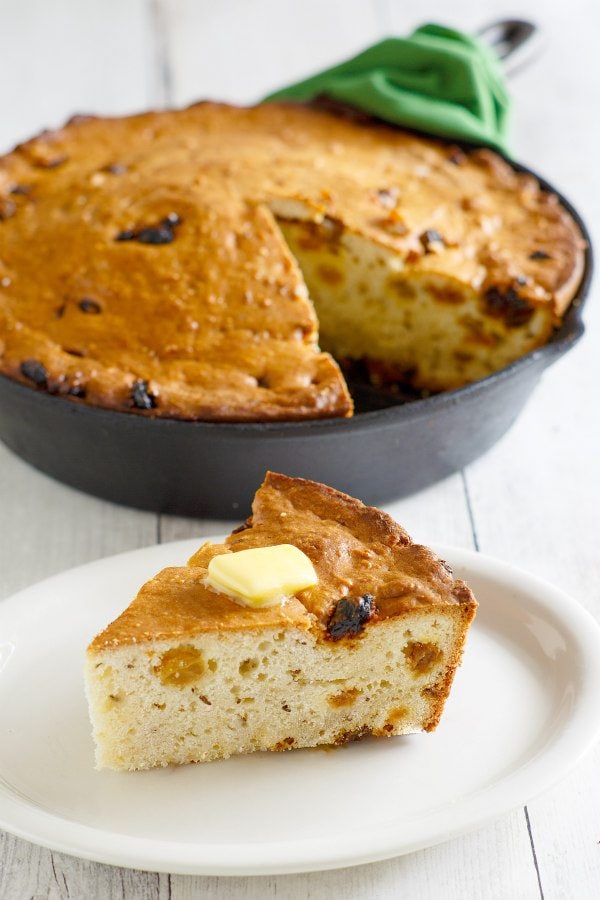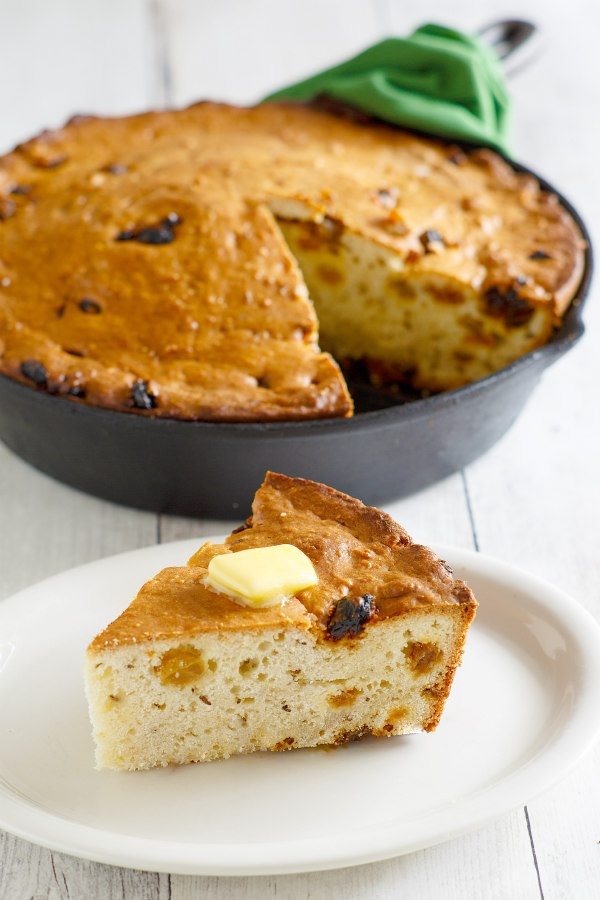 Warm slices are excellent with a pat of butter.  And you can enjoy leftovers for a few days after baking.  Irish Soda Bread warms up well in the microwave.  Enjoy it for breakfast or as a side dish to your Irish dinner!
If you're looking for more of the best Irish soda bread recipes, you might also enjoy Breakfast Irish Soda Bread with Dried Cherries and Raisins, Brown Butter Irish Soda Bread, or Grammy's Irish Soda Bread.
Irish Soda Bread with Raisins and Caraway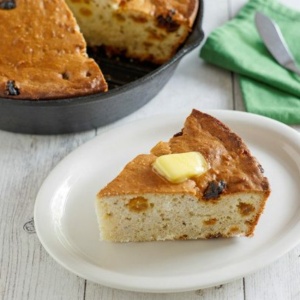 Yield:
1 large loaf
Prep Time: 25 minutes
Cook Time: 1 hour and 15 minutes
Ingredients:
5 cups flour (regular- not self-rising or bread)
1 cup granulated white sugar
1 tablespoon baking powder
1 1/2 teaspoons salt
1 teaspoon baking soda
1/2 cup (1 stick) unsalted butter, cut into cubes, at room temperature
2 1/2 cups yellow raisins
3 tablespoons caraway seeds
2 1/2 cups low fat buttermilk
1 large egg
Directions:
Preheat oven to 350°F. Generously butter a 12-inch-diameter cast-iron (oven-proof) skillet with 2-inch-high sides.
Place first 5 ingredients (dry) into a large bowl; whisk to blend. Add butter, using pastry cutter (or fingers) to rub in until coarse crumbs form. Add raisins and caraway seeds and stir.
Whisk together buttermilk and egg in a medium bowl. Add to dry mixture using rubber spatula, and stir just until blended. The dough will be wet and sticky.
Pour dough into the prepared skillet; smooth the top and mound slightly in the center. Dip a knife in flour and make a 1-inch deep criss-cross in the center.
Bake approximately 65 to 75 minutes- until toothpick inserted in center comes out clean. Cool bread in skillet for 15 minutes. Turn out on rack and cool completely.
Tips:
This bread may be prepared one day ahead. Wrap tightly in foil or an extra large ziploc; store at room temperature.
SOURCE
: RecipeGirl.com (Adapted slightly from
Bon Appetit
)