This Lemon Sour Cream Pie is a dessert recipe that will brighten your day. A baked cream cheese pie crust is filled with the most delicious, lemon sour cream filling and topped with whipped cream. Watch the video showing you how to make this Lemon Sour Cream Pie, then scroll to the bottom of this post and print out the recipe so you can make it at home.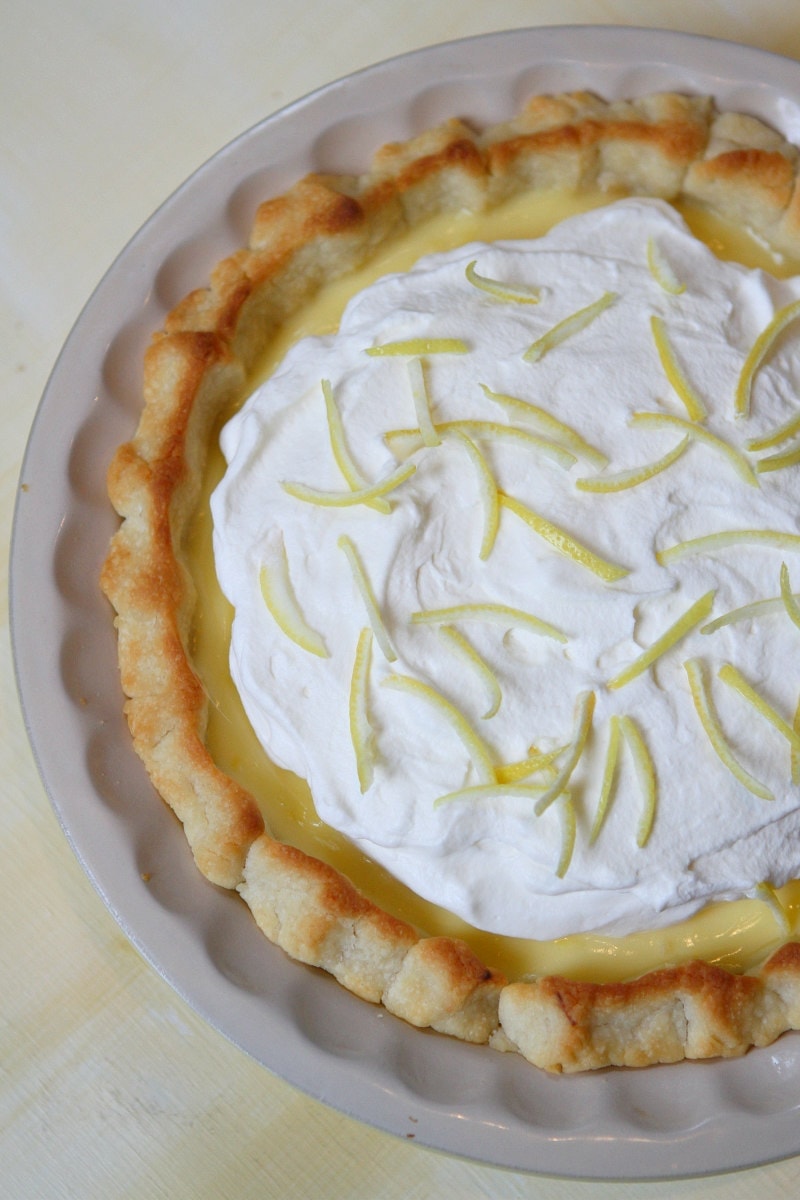 I'm so excited to share this pie with you today. You see, I'm not always so great at pie. It's the crust that gets me… every time. Most days I have pie crust phobia! Is there such a thing? I think there must be. I have so many friends who are afraid to make a pie unless they buy a pre-made crust. The pre-made crusts are just not the same. They're not! Homemade is best, and I have such an EASY crust recipe to share with you today.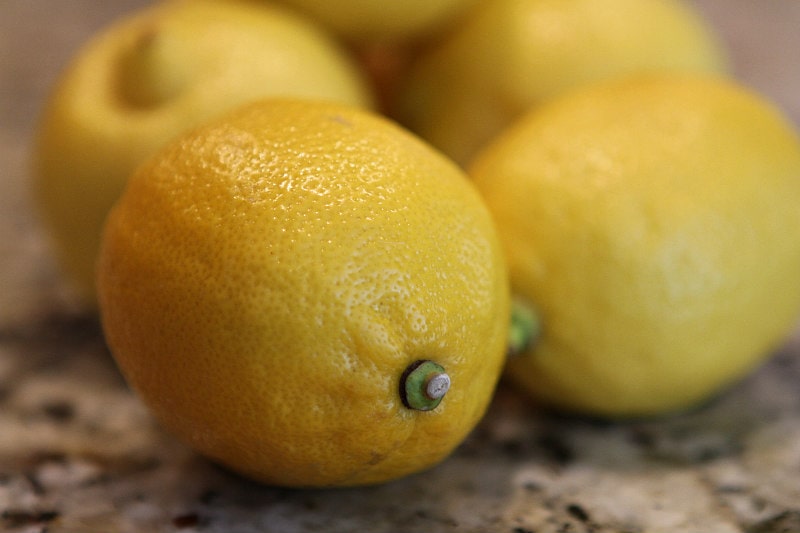 Since winter is beginning to leave us and the days are getting warmer, lemons have been calling my name and asking me to bake them into a Lemon Sour Cream Pie. So it's time to get rid of my fear of making pie crust and bake myself a pie!
How to Make Cream Cheese Pie Crust:
This cream cheese pie crust from the Crisco website has just 4 ingredients (shortening, cream cheese, flour and salt). It's an incredibly EASY recipe to make. I use Crisco Baking Sticks, which are super easy to measure since you can just cut the stick at the exact measurement you need and store the rest for another recipe. The ingredients are combined with a hand mixer, and it takes about 2 minutes to do so!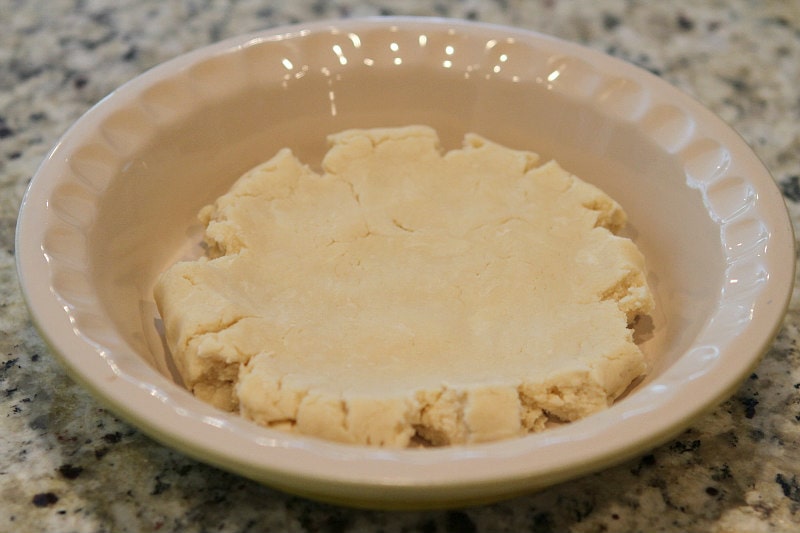 Here's the best part: this crust does not even have to be rolled out. Yep, you can bake a pie with homemade crust and you don't even need a rolling pin. In this recipe, you just use your hands to pat the crust into your pie plate.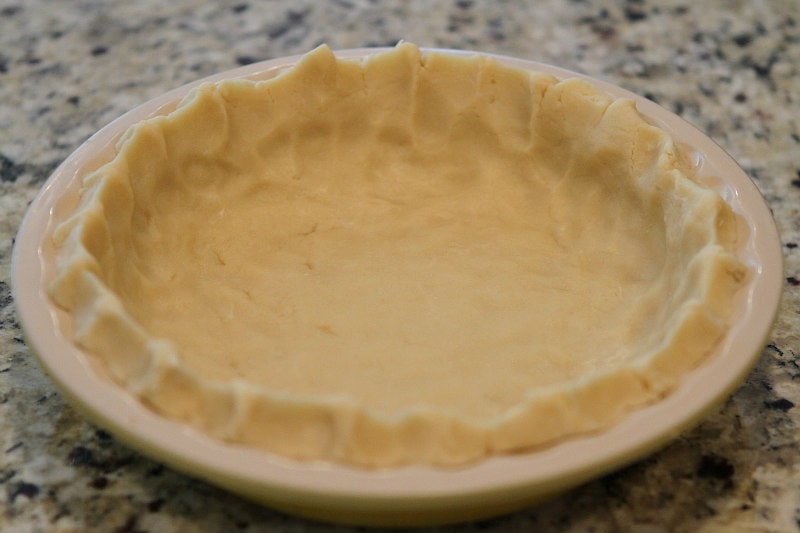 Just pat it all into the bottom and up the sides, pinch the top all the way around, and bake. That's it!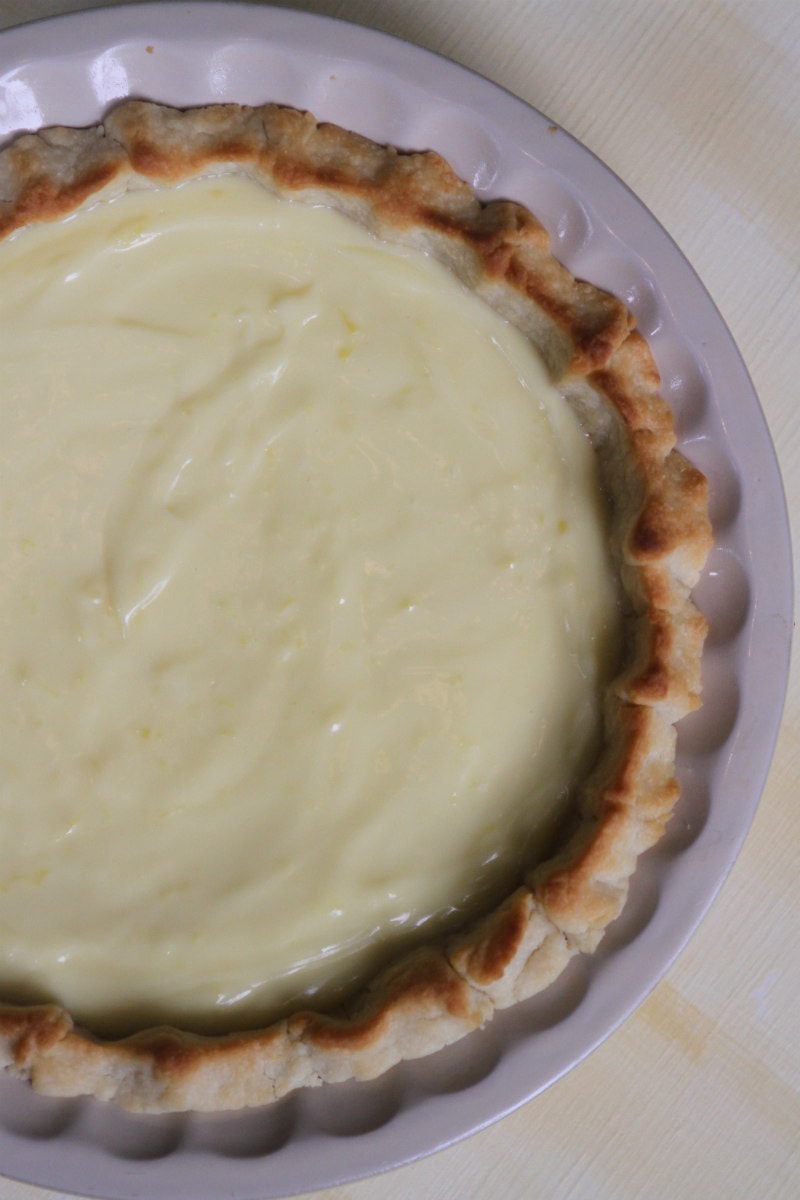 I filled my baked crust with a beautiful lemon sour cream filling.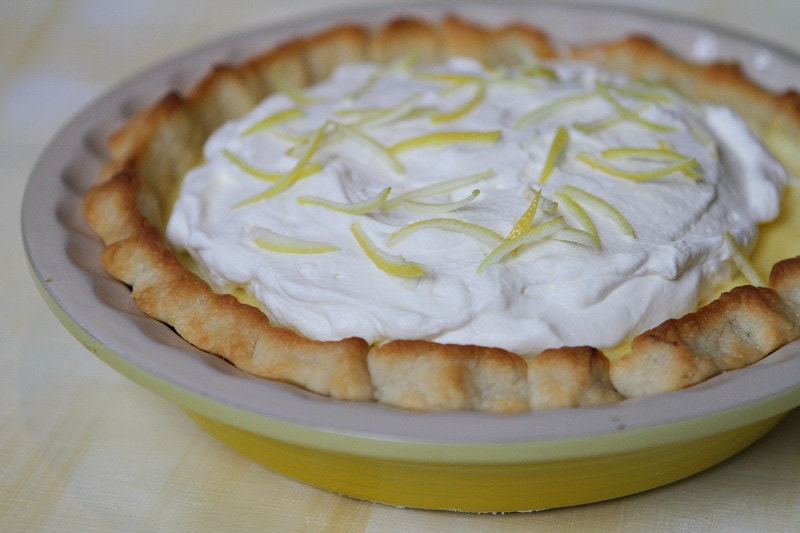 And I topped it with whipped cream and lemon peel.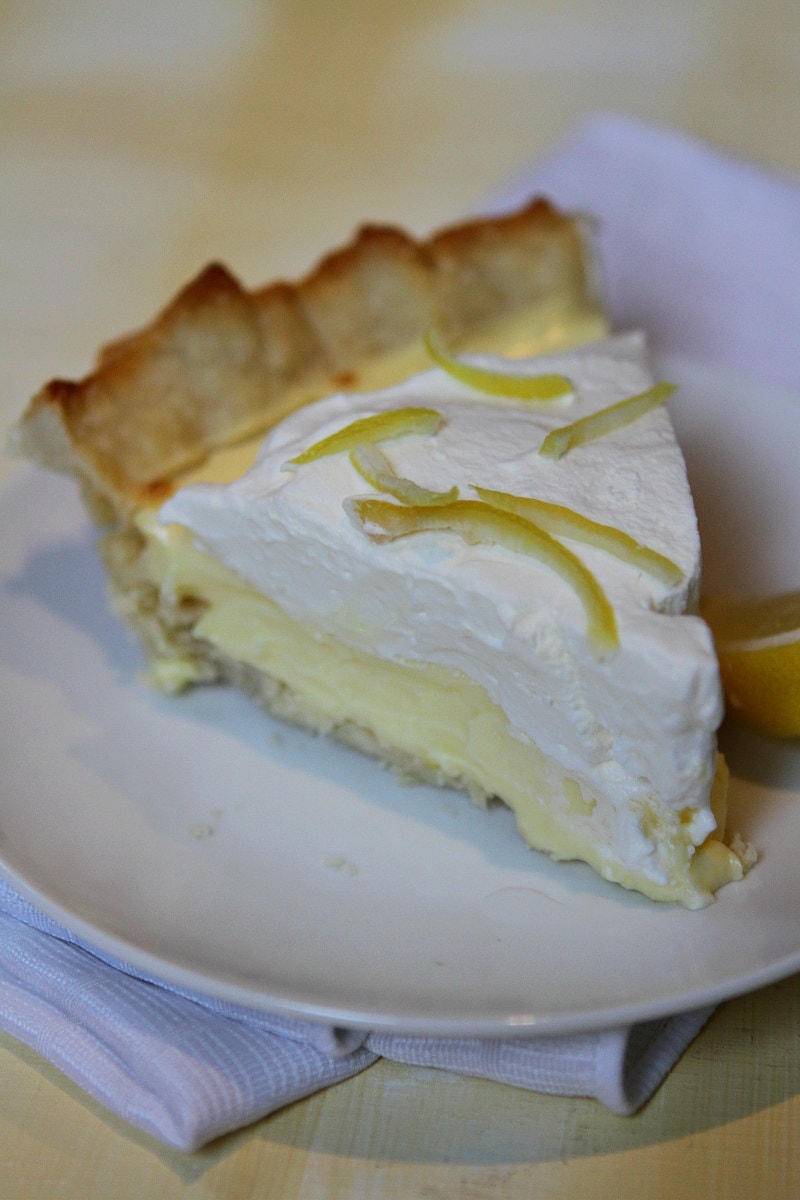 Lemon Sour Cream Pie
This is the perfect, creamy, delicious, lemony pie to celebrate spring or summer and to accompany the warmer days ahead! My son always points out that the crust is the best part about this pie. It's flaky and perfect! I personally adore the creamy lemony filling. It's addicting!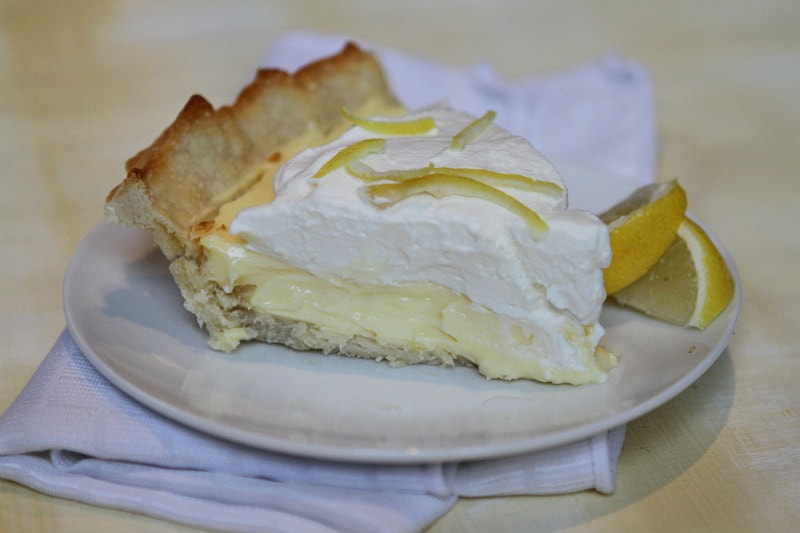 If you love creamy pie recipes, you might also enjoy my Chocolate Cream Pie or my Banana Cream Pie. This Blueberry Cream Pie looks quite delicious too.
Lemon Sour Cream Pie
Perfect, creamy Lemon Sour Cream Pie.
Recipe Details
Ingredients
Cream Cheese Pie Crust:
1/2

cup

Crisco shortening

4

ounces

cream cheese,

softened

1½

cups

all purpose flour

1/4

teaspoon

salt
Lemon Filling:
1

cup

granulated white sugar

1/4

cup

cornstarch

1/2

cup

freshly squeezed lemon juice

3

large

egg yolks

1

cup

half and half cream

2

tablespoons

butter

1

tablespoon

finely grated lemon zest

1

cup

sour cream
Topping:
1½

cups

heavy whipping cream

2

teaspoons

powdered sugar

finely sliced lemon peel,

for garnish (white pith removed)
Instructions
Prepare the crust:
Preheat your oven to 450 degrees F. Beat shortening and cream cheese in a large bowl with an electric mixer on medium speed until fluffy. Beat in flour and salt until dough forms. Place it in a 9-inch pie plate and press the pie dough into the pie plate and up the sides. Bake 9 to 11 minutes, or until the crust is golden or lightly browned. Remove from the oven and let cool.
Prepare the filling:
In a medium saucepan, whisk together the sugar and cornstarch. Whisk in the half and half and lemon juice. Heat over medium until hot to touch. In a small bowl, use a fork to beat the egg yolks. Beat in a little bit of the hot liquid, then beat in a little bit more and a little bit more... until the eggs have warmed up. Slowly whisk the eggs into the hot mixture. Cook over medium heat until it comes to a full boil, whisking constantly. Remove from heat. Add butter and lemon zest and stir until the butter is melted. Set aside to cool slightly.
Prepare the topping:
In a medium bowl, use an electric hand mixer to whip the whipping cream to soft peaks, then beat in the sugar.
Assemble the pie:
Whisk the sour cream into the warm filling mixture, then scrape the filling into the baked pie crust. Spread the whipped cream on top of the lemon layer. Sprinkle pieces of lemon peel on top, if desired. Refrigerate for at least 2 hours before serving.
Nutrition
Serving:
1
slice
,
Calories:
659
kcal
,
Carbohydrates:
52
g
,
Protein:
6
g
,
Fat:
48
g
,
Saturated Fat:
24
g
,
Cholesterol:
179
mg
,
Sodium:
200
mg
,
Potassium:
180
mg
,
Sugar:
27
g
,
Vitamin A:
1310
IU
,
Vitamin C:
7.7
mg
,
Calcium:
118
mg
,
Iron:
1.4
mg