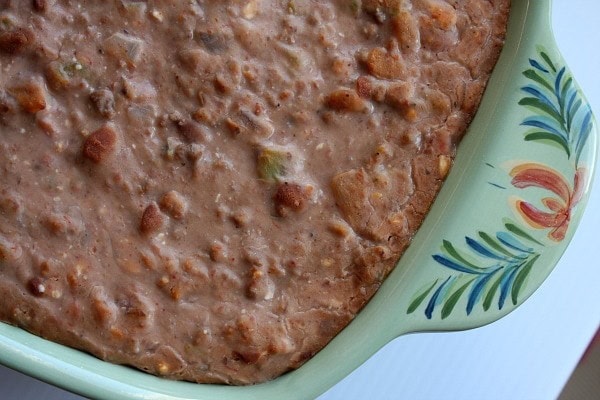 Mexican Bean Dip
A Mexican-style dip is always a hit at parties. This one is a nice change from the typical 7-layer dip. Serve it hot and bubbly with tortilla chips. It makes a ton, so halving it would be appropriate for a smaller party.
Prep Time: 20 minutes
Cook Time: 20 minutes
Total Time: 40 minutes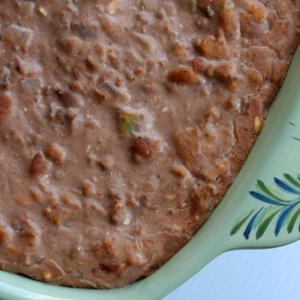 Ingredients:

1 Tablespoon canola oil
1 large sweet onion, diced small
1 pound ground turkey or ground beef
salt, pepper and chili powder to taste
2 cans low fat refried beans with green chilies
1 (8 ounce) package light cream cheese, softened
3 Tablespoons light sour cream
1 to 1 1/2 cups salsa

Instructions:

1. Preheat oven to 350°F.

2. Heat oil in large skillet. Sauté onion along with ground meat. Use paper towels to soak up oil produced by meat. Mix in salt, pepper and chili powder to taste. Set meat mixture aside.

3. In a medium bowl, combine beans, cream cheese, sour cream, salsa and jalapeno. Use electric mixer to mix together. Stir in spiced meat mixture.

4. Spread mixed ingredients into a 9x13-inch dish. Bake, uncovered, until warm and bubbly- about 20 minutes. Serve with tortilla chips for dunking.

Tips:

If you can't find the refried beans with chilies, use two cans of regular refried beans + a small can of chopped chiles.