Here's a recipe for chocolate lovers:  Milk Chocolate Truffle Brownies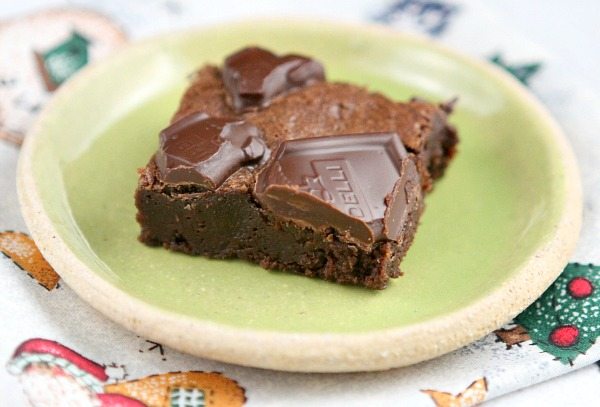 Why is this a recipe for chocolate lovers, you might be asking?  Well, it's not your typical, ho-hum brownie, that's for sure.  Two types of chocolate make up the base of the brownie.  Chocolate Truffle Squares (I used Ghirardelli) are broken into pieces and added to the top of the warm pan of brownies to create a third chocolate element.  The chocolate lovers in my house thought these were fantastic.  I had to hide the bulk of them in the depths of my freezer to keep my boys from chowing down on all of them!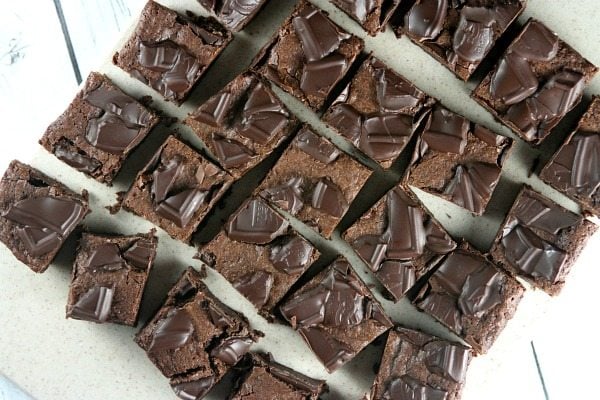 This recipe comes from an awesome new book I got in the mail recently:  The Ultimate Cookie Book (Better Homes and Gardens).  I'm completely enamored with this book.  It has 500 cookie and bar recipes in it.  There are so many delicious choices and so many color photos of the goodies in the book that I've tagged dozens upon dozens of recipes that I must make!  The book would also make a great holiday gift for someone who loves to bake.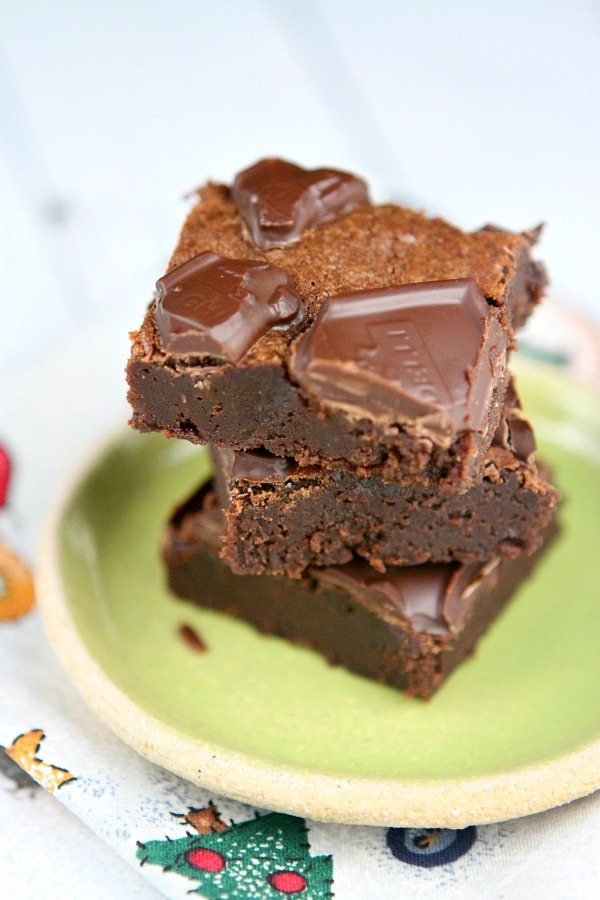 The chocolate lovers in your life will be happy that you added these to your holiday baking list!  Enjoy!
Milk Chocolate Truffle Brownies
Yield:
20 to 25 brownies
Prep Time: 20 min
Cook Time: 25 min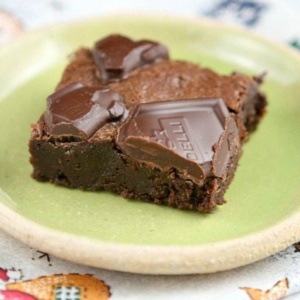 Ingredients:

1/2 cup (1 stick) butter
1/2 cup milk chocolate pieces (or chips)
3 ounces unsweetened chocolate, chopped
1 cup granulated white sugar
1 1/2 teaspoons vanilla extract
3 large eggs
2/3 cup Gold Medal® All-Purpose Flour
1/2 teaspoon baking powder
1/2 teaspoon salt
One 4.63 ounce package (10 squares) truffled-filled chocolate squares

Instructions:

1. Preheat the oven to 325 degrees F. Line a 9x9-inch baking pan with foil, extending the foil over the edges of the pan. Coat the foil with nonstick cooking spray; set the pan aside.

2. In a medium saucepan heat and stir the butter, milk chocolate and unsweetened chocolate over low heat until melted and smooth; cool slightly. Stir in the sugar and vanilla until combined. Add the eggs, one at a time, beating with a wooden spoon after each addition. In a small bowl, stir together the flour, baking powder and salt. Add the flour mixture to the chocolate mixture; stir just until combined. Pour the batter into the prepared baking pan, spreading evenly.

3. Bake for 25 minutes. Break the truffle squares into irregular-shaped pieces. Sprinkle over warm brownies. Cool in pan on a wire rack. Using the edges of the foil, lift uncut brownies out of pan. Cut into bars.

Tips:

*For the truffle squares, I used the Ghirardelli brand, found in my grocery store's candy aisle.
More awesome brownie recipes you might like:
Salty, Deep-Dark Chocolate Brownies by David Lebovitz
Basement Brownies by RecipeGirl
Peppermint Pattie Brownies by How Sweet it Is
Chocolate Chip Cookie Dough Brownies by RecipeGirl
Peanut Butter Cookie Brownies by The Little Kitchen
Disclosure:  There are Amazon affiliate links included within this post.