I've always associated Mother's Day with brunch.  Usually being the one to host this holiday, I almost always put quiches on the menu.   I have quite a few quiche recipes that I love, but I'm always looking for something new to try. This one comes from that great spa cookbook that I talked about yesterday: Mushroom & Goat Cheese Quiche.
What makes this one different is that it's loaded with herbs and three varieties of mushrooms. Since we're big-time mushroom lovers, it was the perfect choice for our family.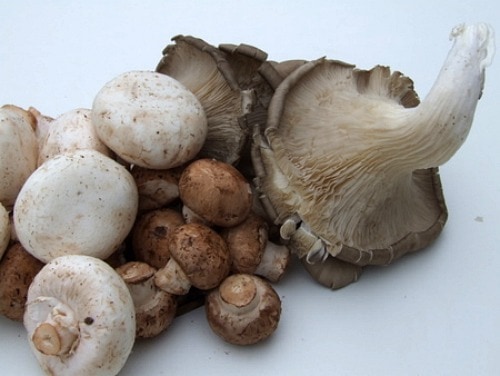 Our local produce wholesaler (Specialty Produce) supplies most of the restaurants in town with their fabulous farm-fresh selections. Luckily, the general public can shop there too and choose from things like 20 to 30 varieties of mushrooms! I came home from SP recently armed with Cremini, White Button and the ultra-cool Oyster variety- perfect for this quiche recipe.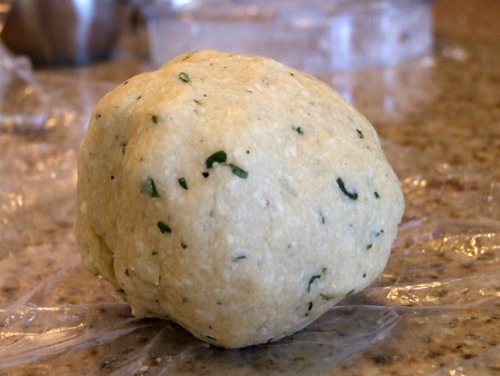 I usually shy away from preparing any sort of recipe that involves a crust. I'm majorly crust-challenged, you see. Pretty much every crust I make is usually quite the flop. Thankfully, this crust was an exception! It came together fairly easily, and I listened to my instincts and kept adding liquid until the dough came together. Chopped fresh thyme is a nice addition to the flavor of this crust. The dough ball is chilled for a little bit, giving you a chance to saute mushrooms with onions and garlic.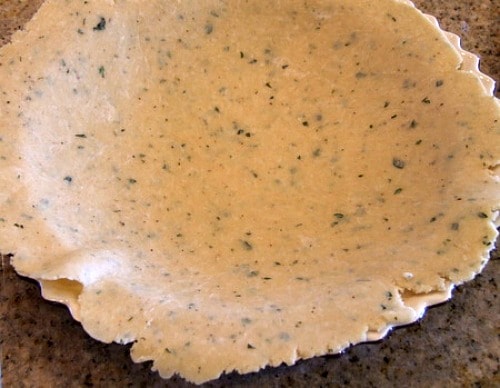 After the short chill-time, the dough rolled out rather easily between two pieces of plastic wrap.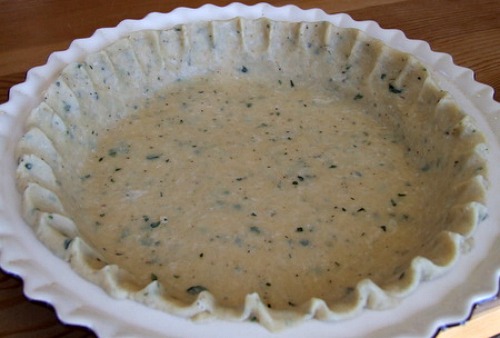 Decorative edging is next.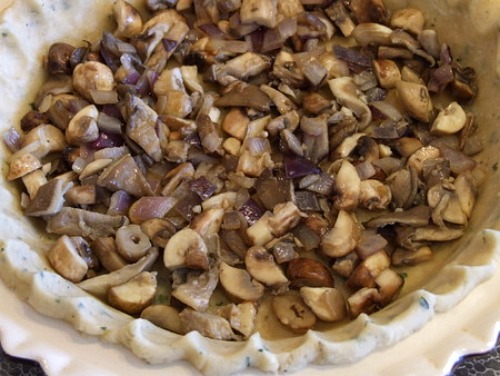 The sauteed mushroom mixture is spooned into the bottom of the uncooked crust.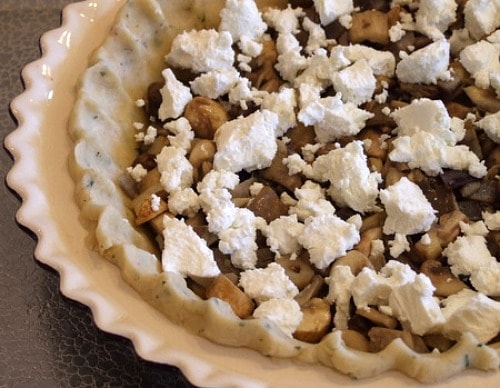 Crumbled goat cheese is added next.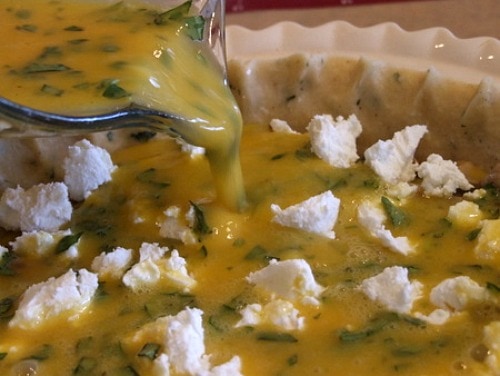 Herb-filled eggs are poured on top.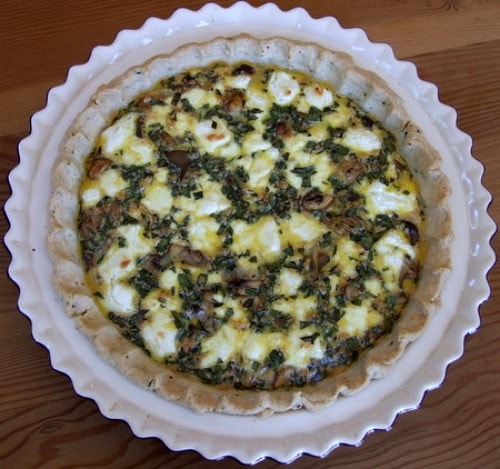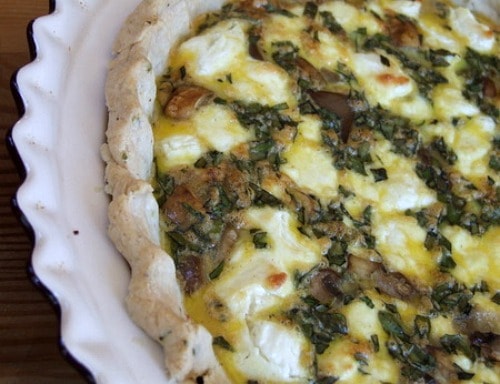 Here's the finished product! I think this is about the most perfect quiche I've ever baked up. The crust didn't burn and the filling wasn't soggy in the least.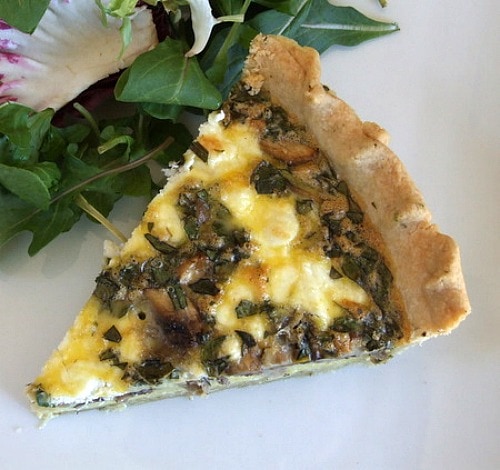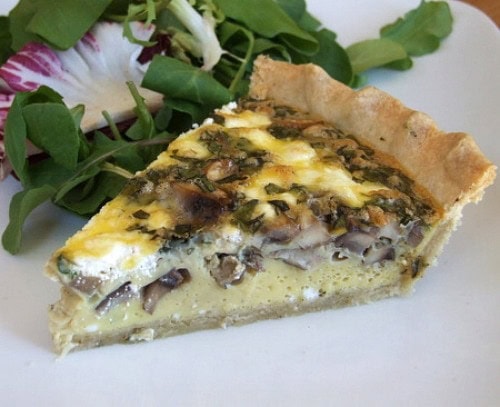 After letting the quiche sit for a bit, it sliced up rather cleanly… not the case with many other quiches I've tried. The result? Well, it was absolutely delicious. Even my self-declared mushroom-hating 7 year old enjoyed this quiche. He actually had no idea that there were mushrooms in it until I told him. And he was a bit horrified that he had unknowingly consumed and enjoyed them.
We adore goat cheese, but I'm sure you could sub Feta if you're not fond of goat. If you don't care for mushrooms, well then I'll just tell you to go find another quiche. This one is meant for mushrooms 🙂
Happy Mother's Day weekend to All (but first and foremost… my MOM!)
This recipe can be found HERE.