I'll bet you can guess the ingredient in this One Ingredient Banana Ice Cream!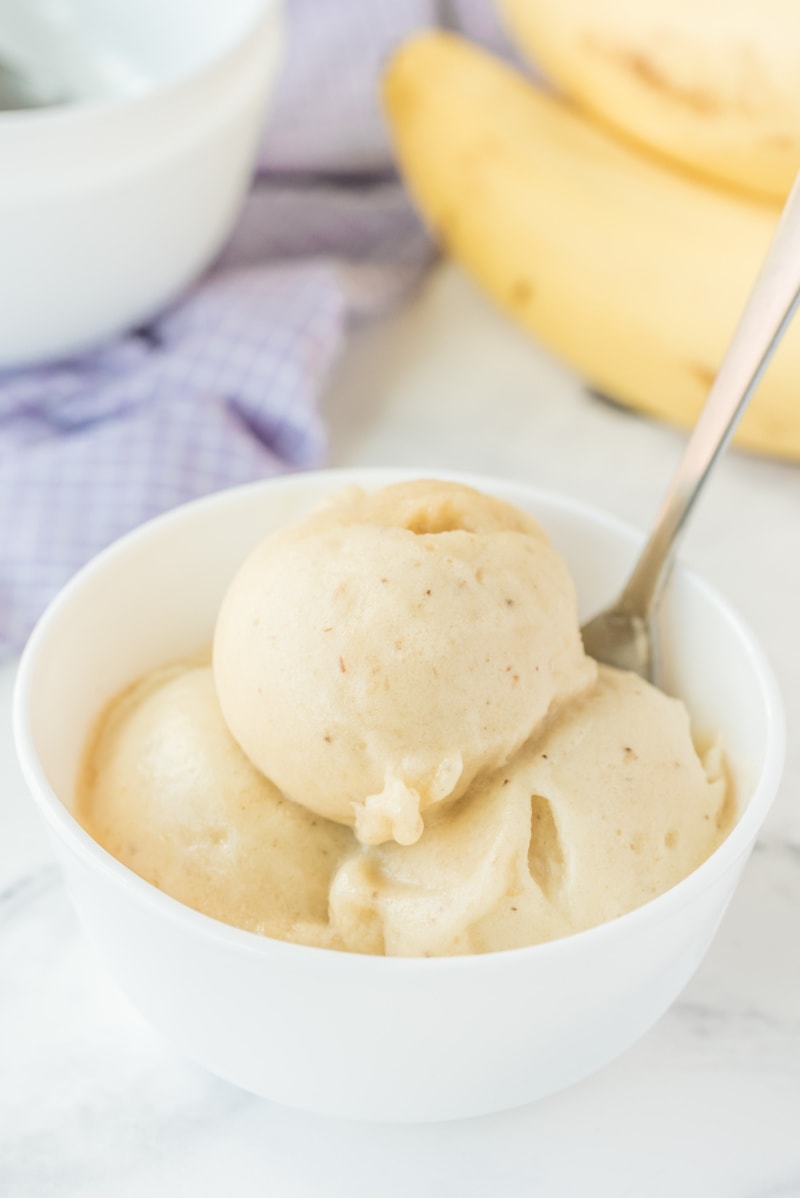 Here's a super easy "ice cream" recipe using only bananas. Is it really ice cream? Not really. But it blends up perfectly creamy, and it is a darn good substitute for real ice cream. Obviously, it won't have any dairy in it, and the extra fat and calories are missing. It's a great dessert to make if you are watching your calories! Bonus: you don't need an ice cream maker to make this recipe.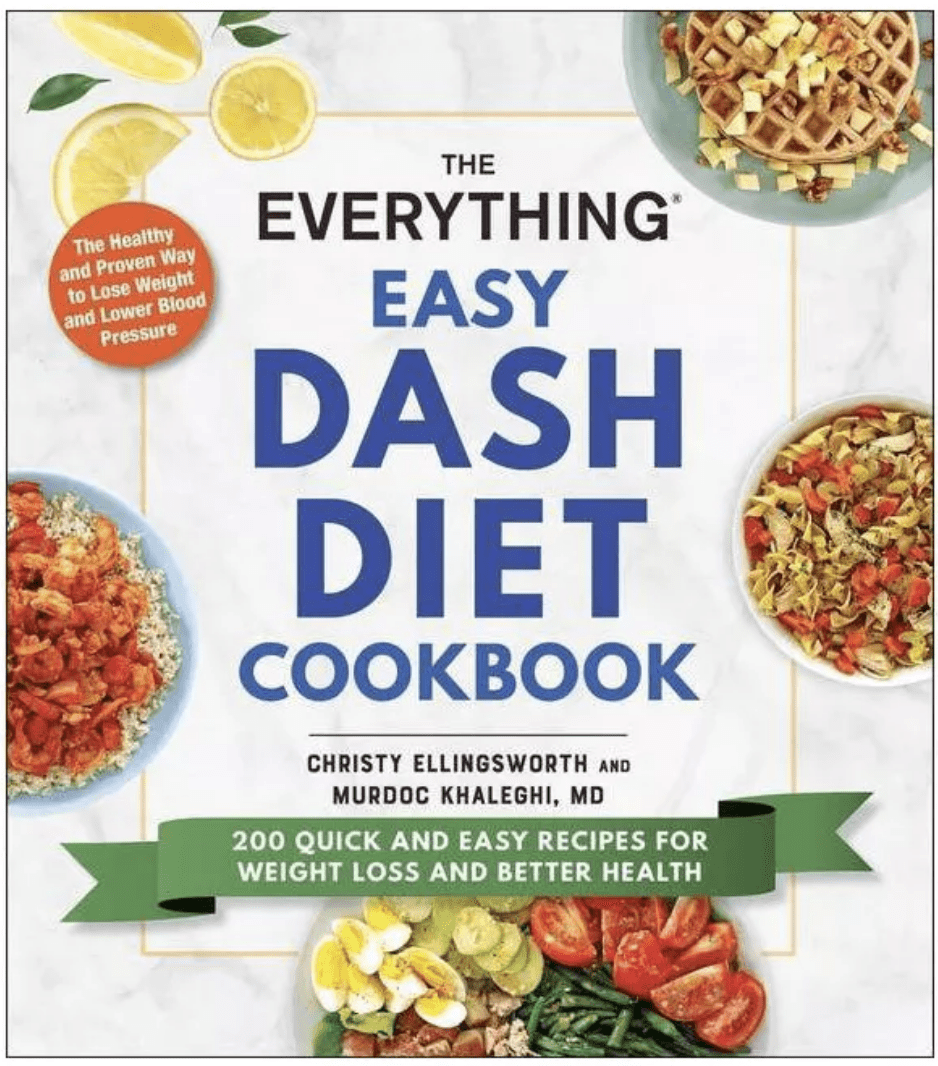 The Everything Easy Dash Diet Cookbook
This recipe comes from The Everything Easy Dash Diet Cookbook by Christy Ellingsworth and Murdoc Khaleghi, MD. In the book, there are 200 recipes focused on weight loss and healthy eating. The "Dash Diet" (dietary approached to top hypertension) is a diet rich in fruits and vegetables, and low-fat dairy products. The cover states that the Dash diet can help you lose weight and curb the risk for diabetes, as well as lower blood pressure. I'm always up for having healthy-eating cookbooks on my shelves, regardless of any eating plan I'm following (or not). So I'm happy to have this one to add to my collection.
Here are a few recipes in the book that I've bookmarked to make:
Scrambled Eggs with Apples, Sage and Swiss
Whole Wheat Strawberry Corn Muffins
Coconut Crusted Chicken with Spicy-Sweet Dipping Sauce
Roasted Tomato Salsa
Thai Pasta Salad
Mushroom Soup with Orzo
Barbecue Pizza with Ground Pork, Peppers and Pineapple
Seasoned Turkey Burgers with Sauteed Mushrooms and Swiss
Spicy Tilapia with Pineapple Relish
Coconut Cauliflower Curry
Perfect Cornbread
Guilt Free Chocolate Cupcakes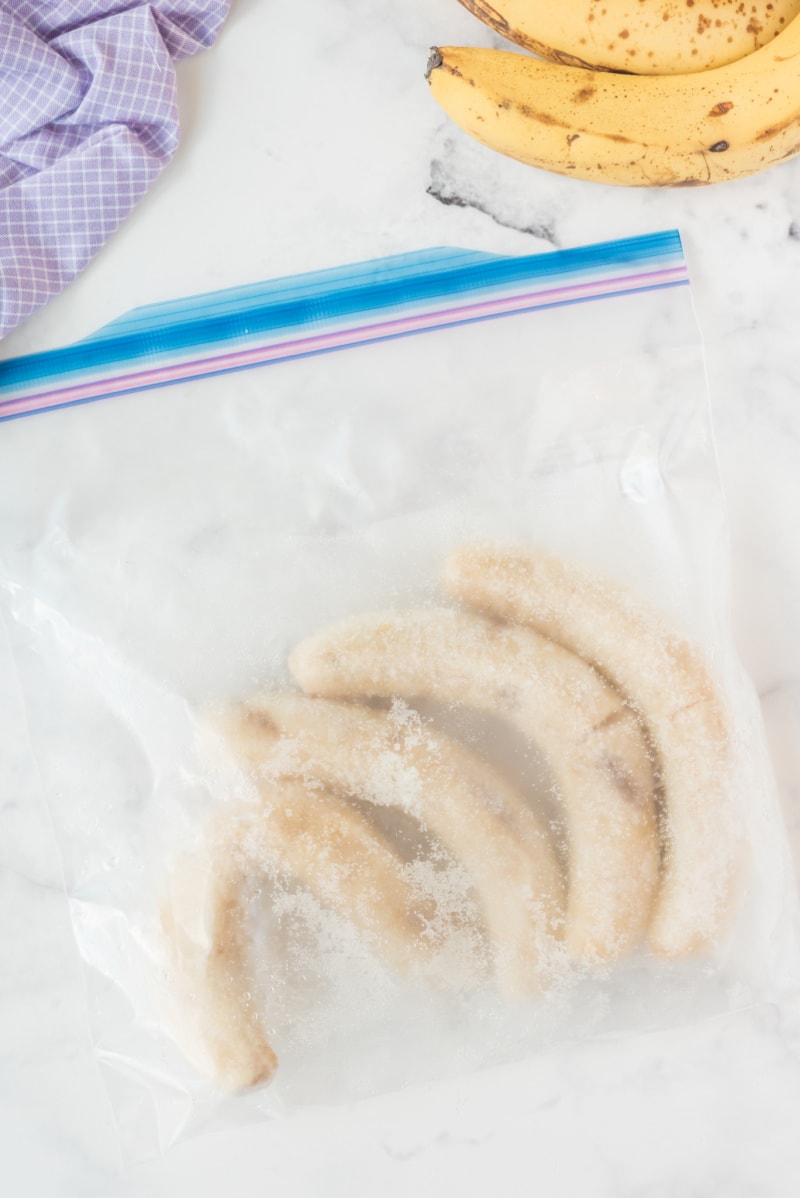 How to make One Ingredient Banana Ice Cream:
All you will need to make this one ingredient banana ice cream is a blender or food processor and a bunch of ripe bananas. the more brown spots you have on your bananas the better. Older bananas are sweeter. That's a good thing!
Place your ripe bananas in a large freezer zip baggie. Freeze until solid.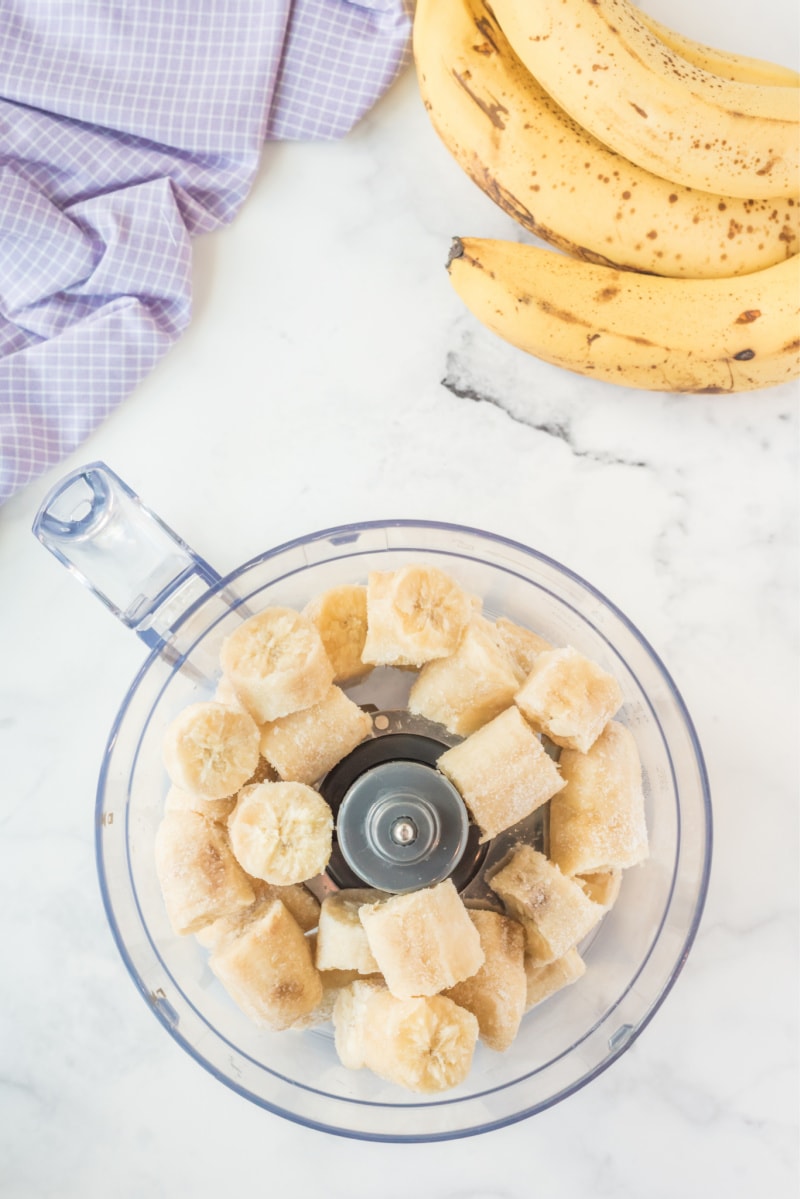 Slice the frozen bananas into chunks, and add them to the bowl of your food processor or a blender jar.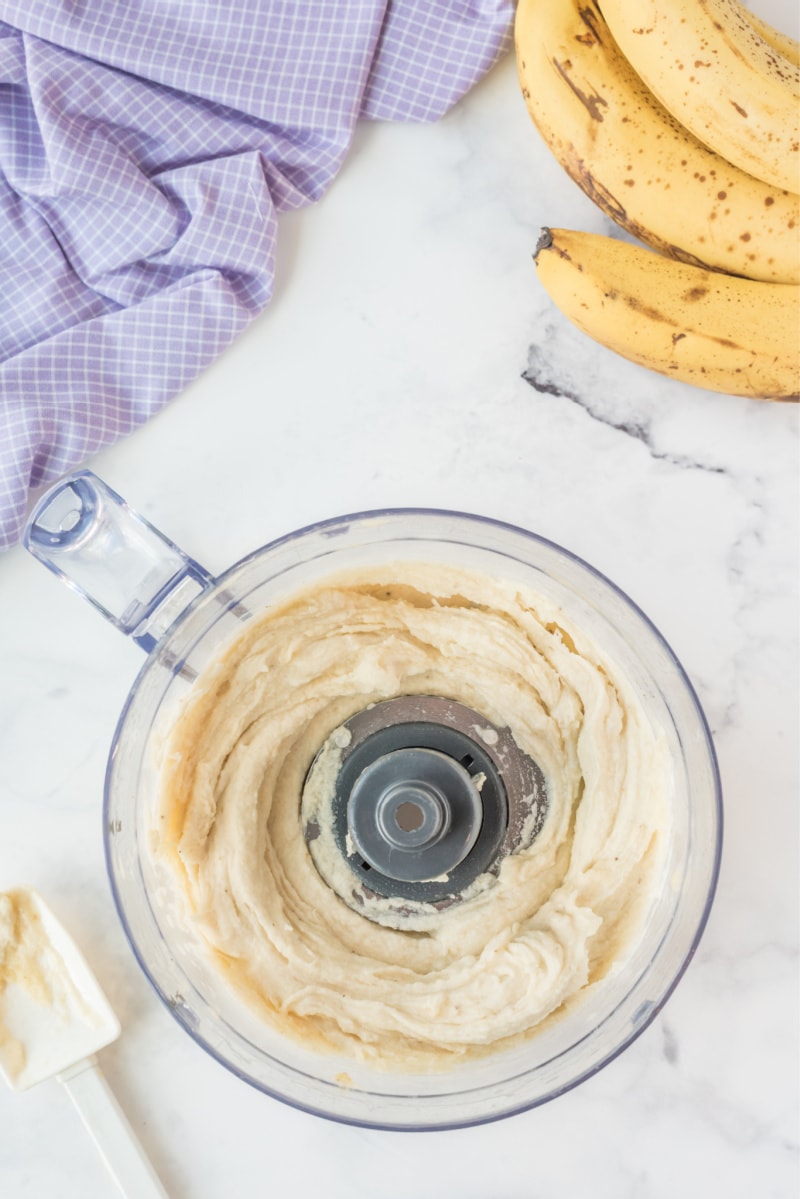 Process the frozen bananas until smooth. That's it. You're done! It couldn't be much easier, right?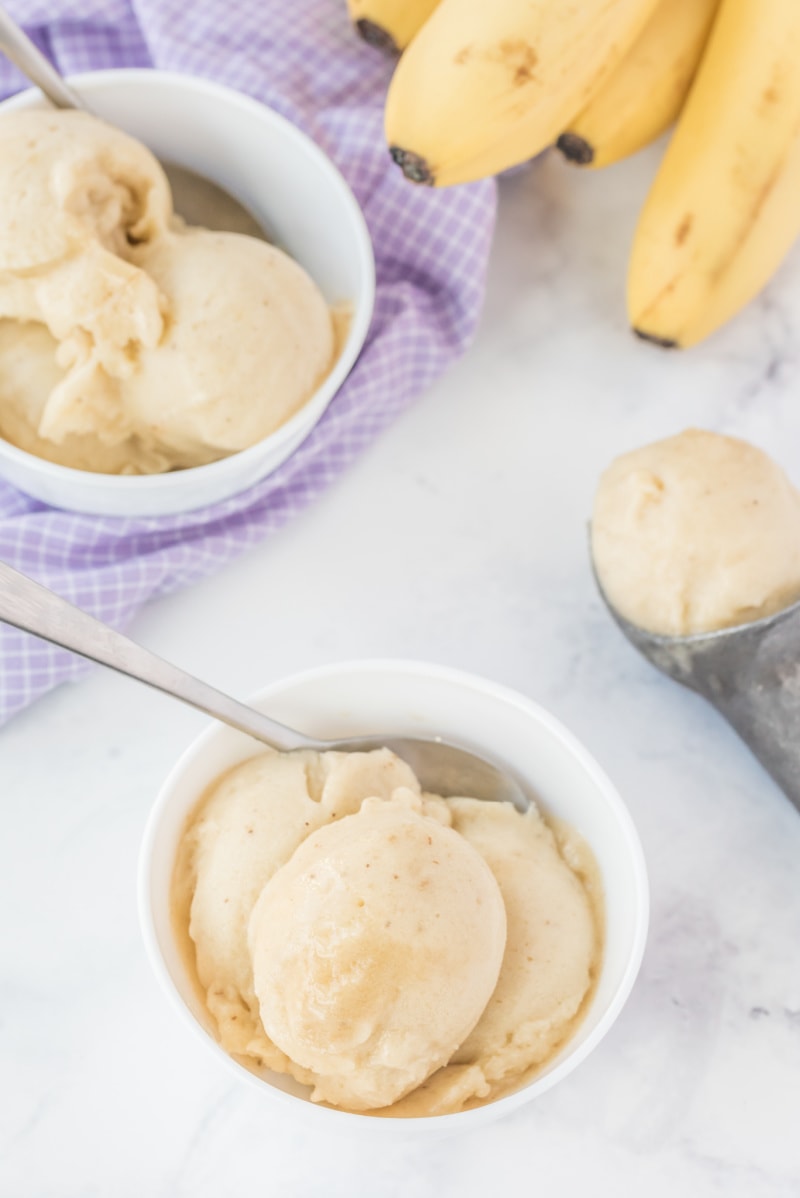 Scoop out the mixture, and serve immediately. This is your one ingredient banana ice cream. It's nothing really new. This method has been around for a long time. But it's a great discovery. Some people refer to it as Banana Nice Cream instead of ice cream. I think I'll add chocolate sauce or salted caramel sauce to mine. Is that allowed?? Enjoy.
If you happen to be following the Weight Watchers WW plan, you'll find a link to the WW Points on the recipe card below.
One Ingredient Banana Ice Cream
Amazing recipe making "ice cream" with just bananas!
Recipe Details
Ingredients
4

large

over-ripe bananas,

peeled
Instructions
Place bananas in a zip-top baggie and freeze until solid.

Remove the bananas from the freezer and slice into chunks.Place the chunks in a blender or food processor and pulse until smooth.

Scoop the mixture out and serve immediately.
Nutrition
Serving:
1
serving
,
Calories:
121
kcal
,
Carbohydrates:
31
g
,
Protein:
1
g
,
Fat:
1
g
,
Saturated Fat:
1
g
,
Sodium:
1
mg
,
Potassium:
487
mg
,
Fiber:
4
g
,
Sugar:
17
g
,
Vitamin A:
87
IU
,
Vitamin C:
12
mg
,
Calcium:
7
mg
,
Iron:
1
mg