Here's a favorite dinner recipe:  One Pan Pork with Creamy Mushroom Sauce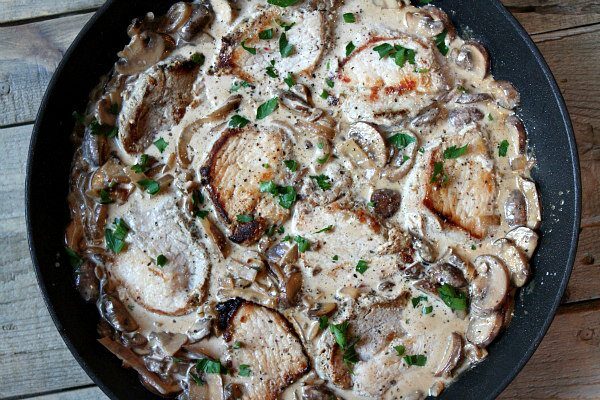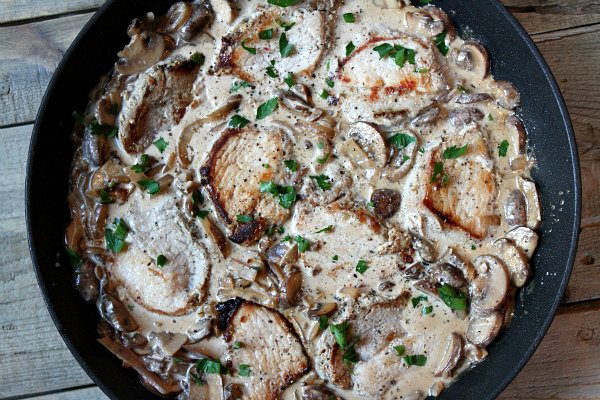 I must say that I think I'm on a roll this year creating awesome 30-minute recipes for Smithfield's line of pre-marinated pork.  I'm still thinking about those Carnitas Tostadas that I made last month (my family loved those so much!), and with this month's recipe pictured here… it's another hit out of the ball park.  It's so easy to work with their products because you get to work with pork that already has a base of great flavor because it's pre-marinated.
Smithfield is currently hosting the Real Flavor, Real Fast contest– challenging you to see what you can do with Marinated Fresh Pork to create a 30-minute meal.  To submit your original tip for a chance to win great prizes, go to www.SmithfieldRealFlavorRealFast.com.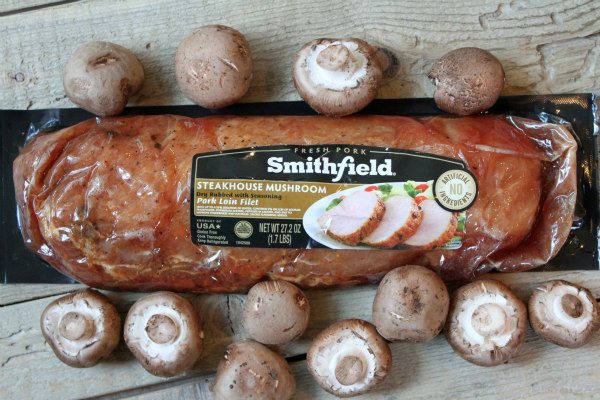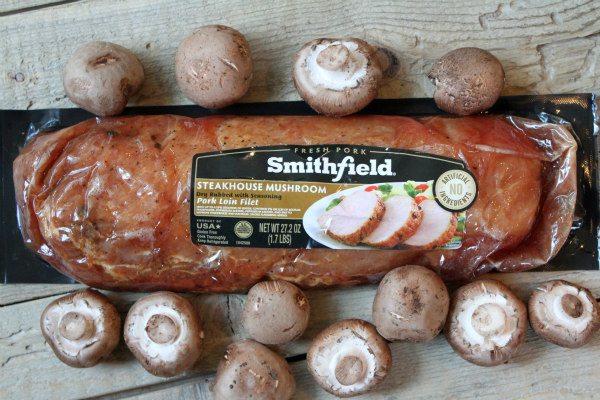 This pork loin marinade is "Steakhouse Mushroom."  It seemed obvious to me that I needed to make mushrooms the star of this recipe.  In fact, if you are a mushroom lover… you will really enjoy this dinner a lot.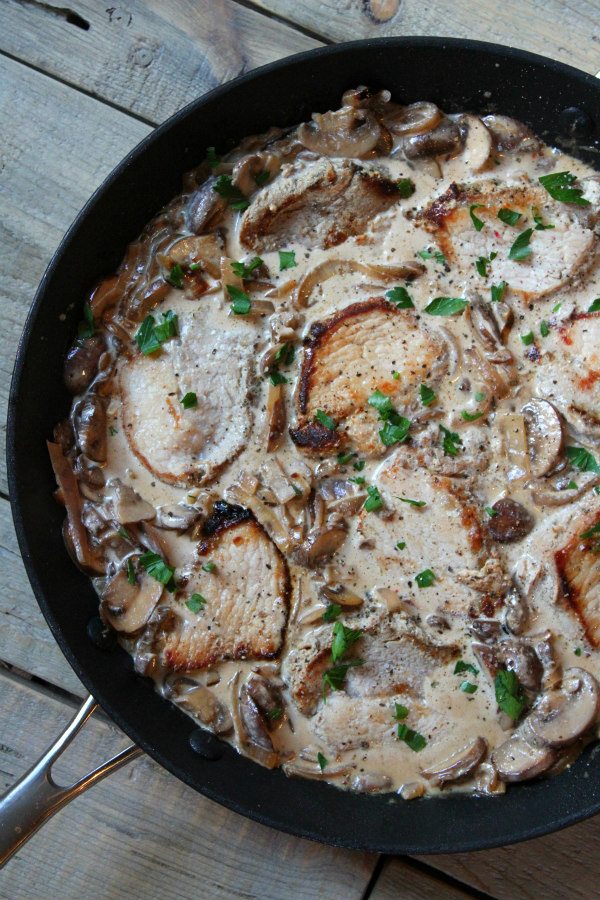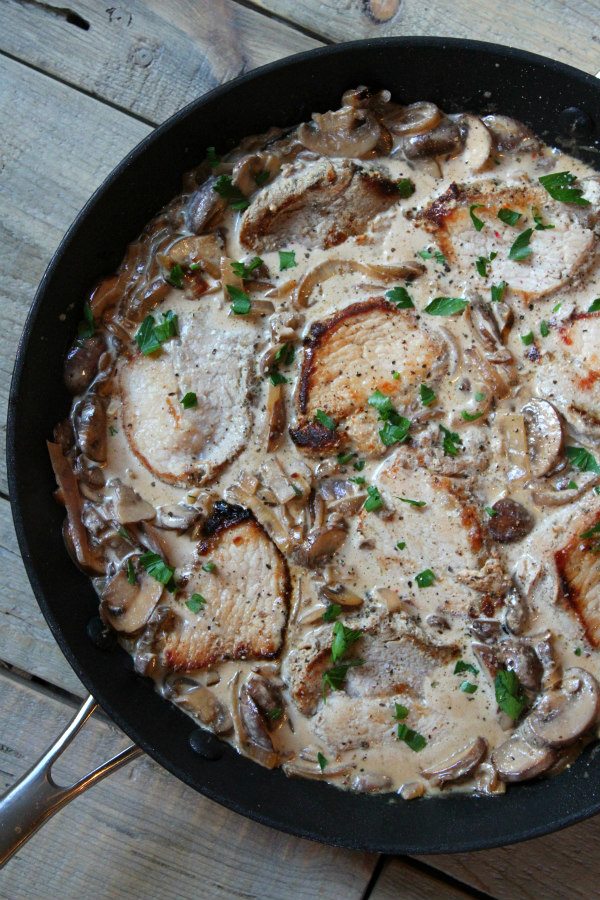 This recipe is all done in one pan.  The pork is sliced and sauteed first, and then it's removed from the pan to rest while you create the rest of the dish.
Plenty of shallots and mushrooms are combined with wine and cream to create the best mushroom sauce ever.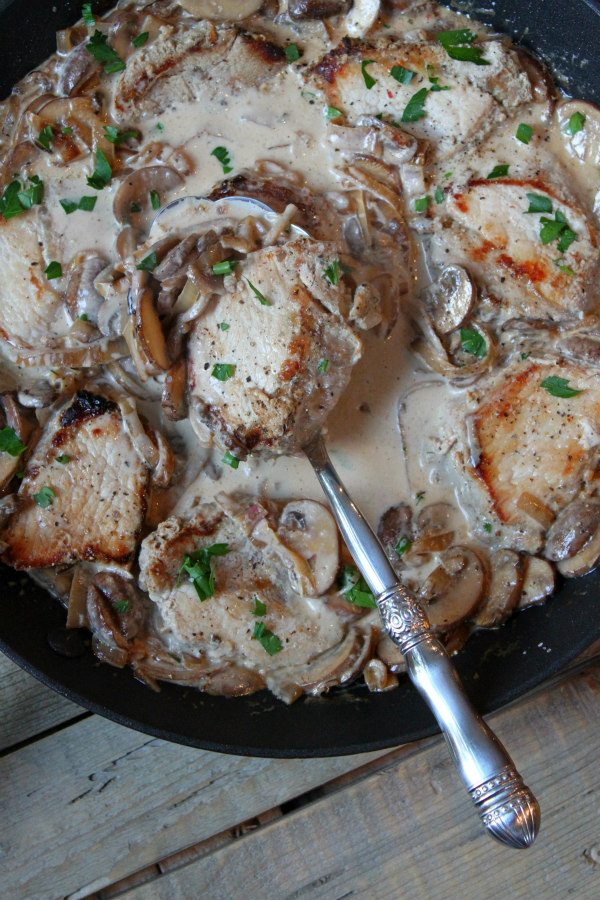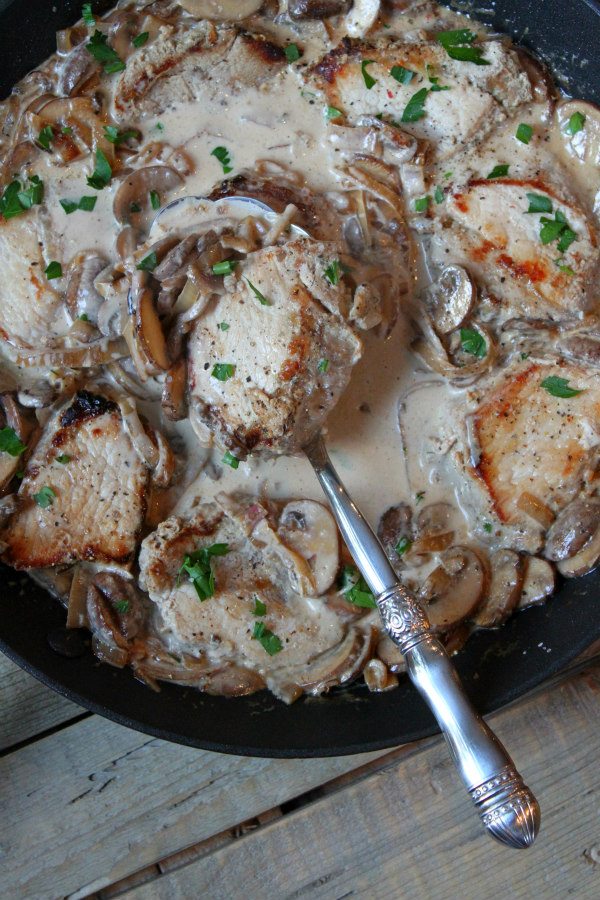 I couldn't wait to dig into this one as I am a lifelong mushroom lover!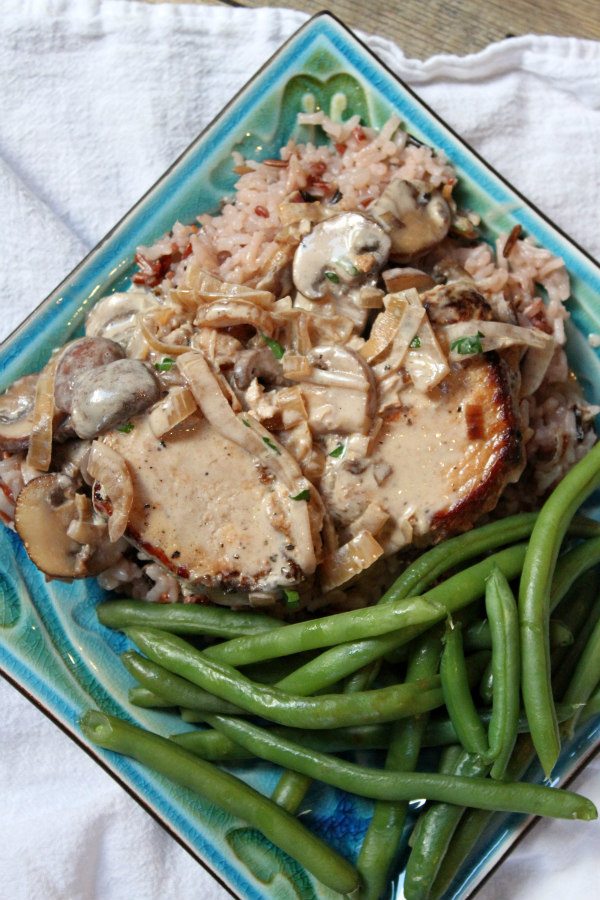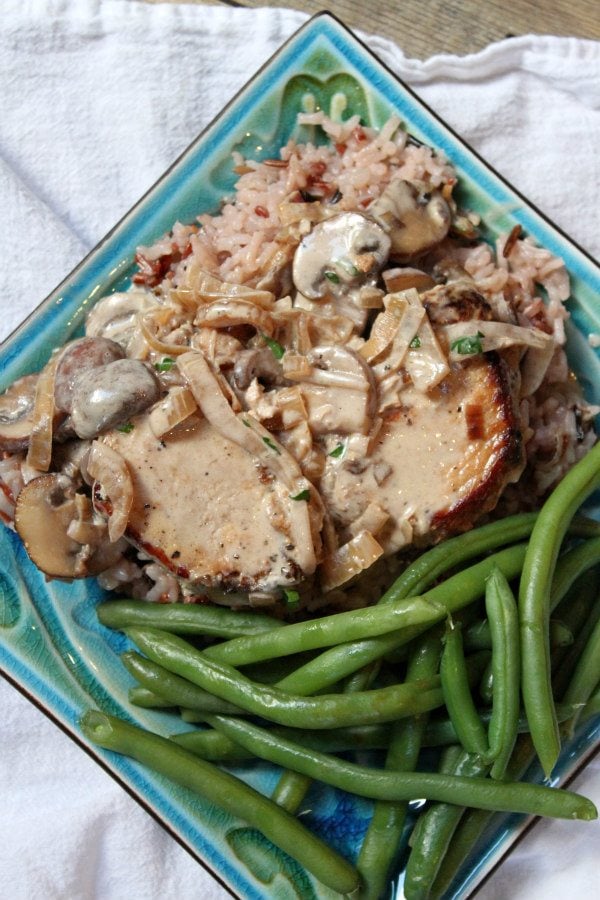 It's perfect served over rice, and there is plenty of extra sauce to spoon over too.  This recipe was a huge hit at my house for dinner, so I hope you'll give it a try!
Try this recipe featuring Smithfield Marinated Fresh Pork: Smoked Bacon Pork Alfredo.  For more meal inspiration and recipe ideas, visit www.SmithfieldRealFlavorRealFast.com or Facebook.com/CookingwithSmithfield.
One Pan Pork with Creamy Mushroom Sauce
Yield:
4 servings
Prep Time: 30 minutes
Cook Time: 22 minutes
Ingredients:

3 tablespoons butter, divided
2 tablespoons olive oil, divided
One 27-ounce Smithfield Steakhouse Mushroom Pork Loin Filet, cut into 1-inch slices
2 large shallots, sliced thinly
16 ounces sliced mushrooms
1/3 cup white wine
1 cup heavy cream
salt and pepper, to taste
chopped parsley, for garnish (optional)
steamed rice, for serving (optional)

Instructions:

In a large skillet, heat 1 tablespoon butter and 1 tablespoon olive oil over medium-high heat.  Add the pork slices and cook 3 to 4 minutes on one side, flip and cook an additional 2 minutes on the other side.  Remove to a plate and cover tightly with foil.
Wipe out the pan and heat another tablespoon each of butter and oil.  Add the shallots and cook over medium-high heat- stirring frequently- until the shallots are softened and beginning to brown- about 10 minutes.  Add the mushrooms and 1 tablespoon of butter.  Cook until mushrooms are softened.  Pour in the wine and sauté until mostly evaporated.  Add the cream and continue to cook until slightly thickened.  Add the cooked pork back into the mushroom sauce and heat through.  Season with salt and pepper.  Garnish with parsley, if desired.  Serve pork with mushroom sauce over rice, if desired.
SOURCE:  RecipeGirl.com
Here are a few more pork recipes you might enjoy:
Disclosure:  This post has been written in partnership with Smithfield to share their line of marinated pork.  This is a product that I know and use in my kitchen.  All opinions shared are my own.