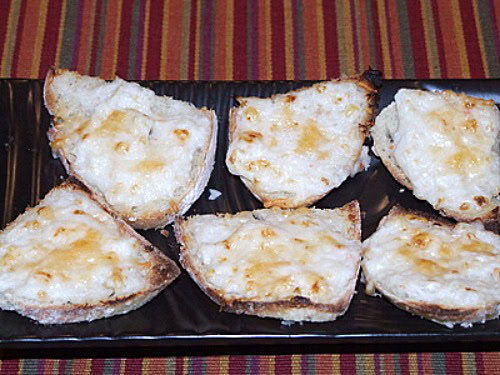 Parmesan Crab Bites
Super simple appetizer to put together. Honest.
Yield:
Serves 8 (2 pieces per serving)
Prep Time: 15 minutes
Cook Time: 5 minutes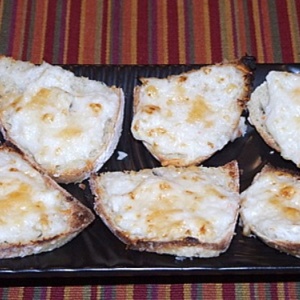 Ingredients:

1 Tablespoon melted butter
1 Tablespoon flour
1/2 cup milk
1 Tablespoon dry white wine
1/2 teaspoon salt
1/2 teaspoon onion powder
1 cup flaked crab meat (fresh will be better than canned, but you can use either)
rounds of bread or crackers
shredded fresh Parmesan

Instructions:

1. Preheat oven to broil.

2. Heat butter and milk over low heat until thick. Add wine, salt and crab meat and stir. Remove from heat and spread mixture on bread or crackers. Place on a baking sheet. Sprinkle with cheese and broil until cheese melts.

2. Serve immediately.