I'm thinking these Polynesian Chicken Wings would be awesome for football Sundays!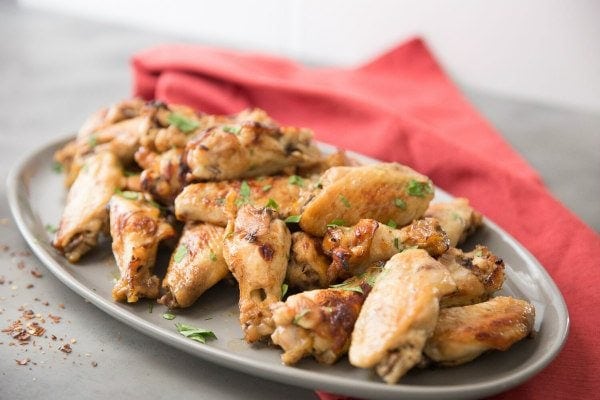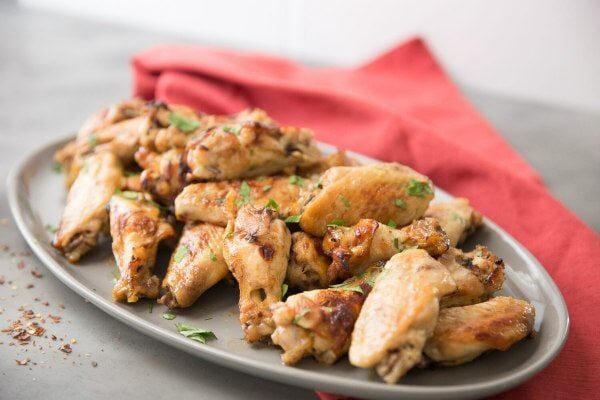 But, of course they're good for anything and everything.  Everyone likes to have protein options, so they're also a great addition to a heavy appetizer party.  It helps that they're pretty on a platter.
And my weird family is actually happy to eat these sweet, teriyaki-style chicken wings for dinner too!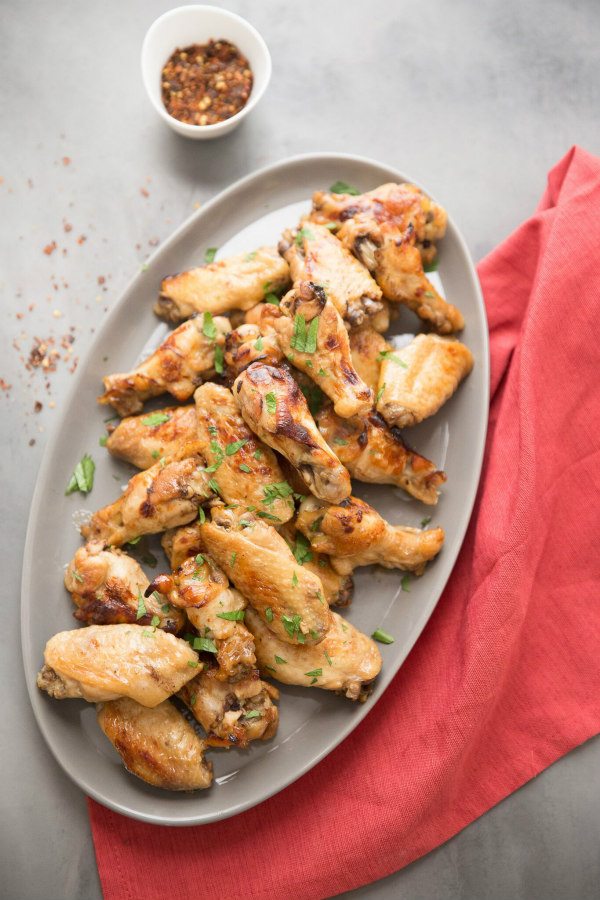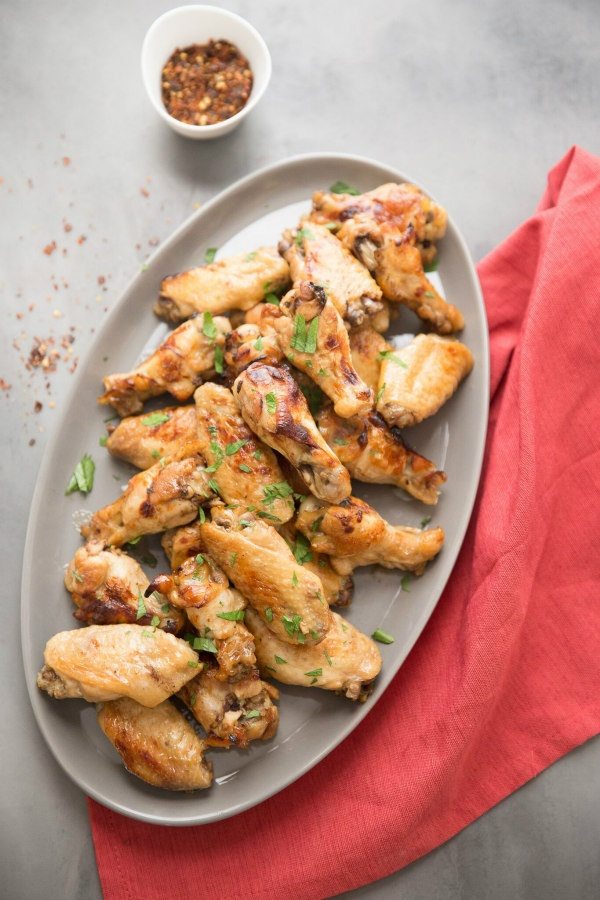 Polynesian Chicken Wings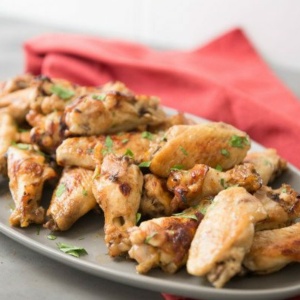 Yield:
8 servings
Prep Time:20 minutes + chilling time
Cook Time:60 minutes
Ingredients:
3 pounds chicken wings
1 cup soy sauce
1/2 cup fresh orange juice
1/2 cup pineapple juice
1/4 cup fresh lemon juice
1/4 cup Madeira wine
3 cloves garlic, minced
1 tablespoon honey
1 can pineapple tidbits
Directions:
If wings are not already prepared, cut off tips and discard. Cut remaining wings in half. Place in Pyrex baking dish.
Combine remaining ingredients and pour over wings. Let marinate several hours. When ready to cook, place wings in large baking pan.
Bake in 325 degree oven for 1 hour, then broil on both sides until crispy.
Tips:
SOURCE: RecipeGirl.com
Here are a few more chicken wing recipes you might enjoy: