Today I'm sharing my final post for Princess Cruises Relaxing Hideaway: The Sanctuary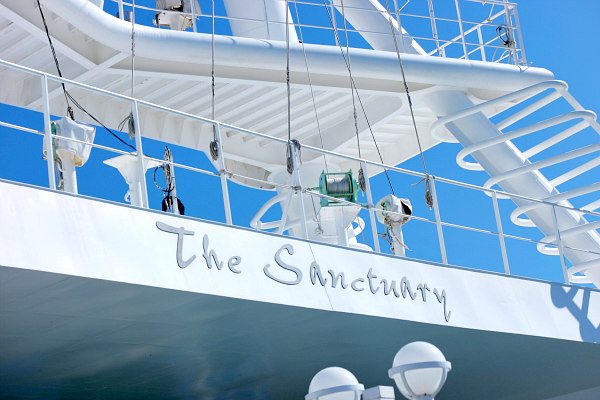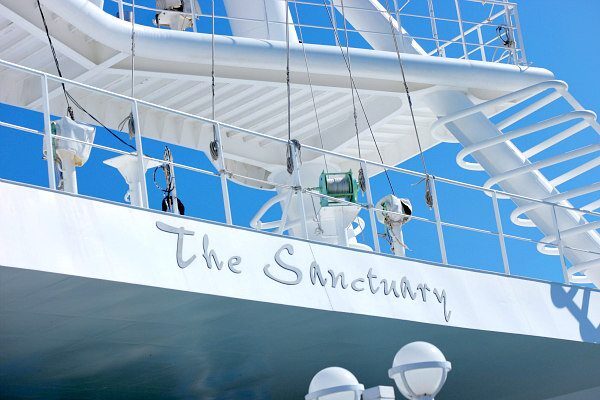 Even when you're on a giant cruise ship, you may feel the need to get away from it all… get away from the crowds, the pools full of children and the busy bar scene.  Although there are actually a lot of places on The Ruby Princess to find peace and quiet, The Sanctuary was a special place that I had to check out.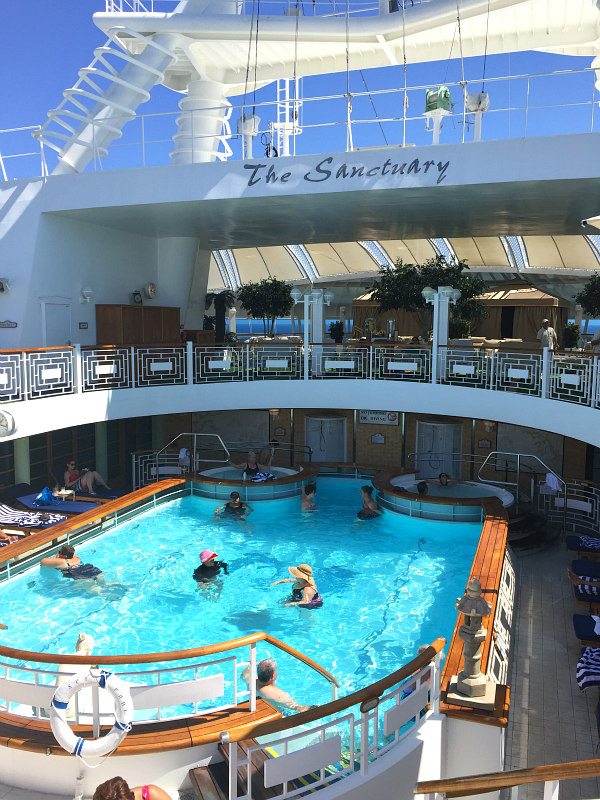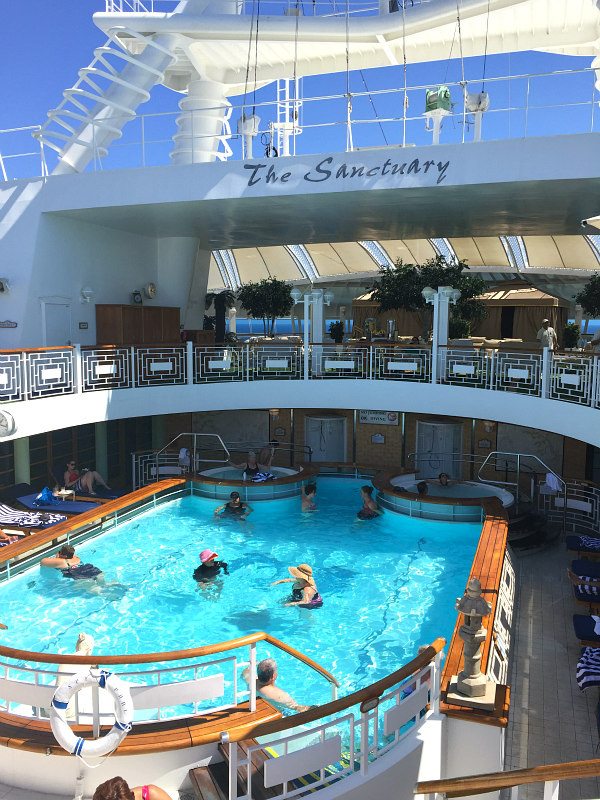 The Sanctuary is a lovely, relaxing space adjacent to the spa on The Ruby Princess.  There is an extra fee to enter– I believe it was $20 for four hours.  The money is well worth it!  You have access to a quiet pool with no children.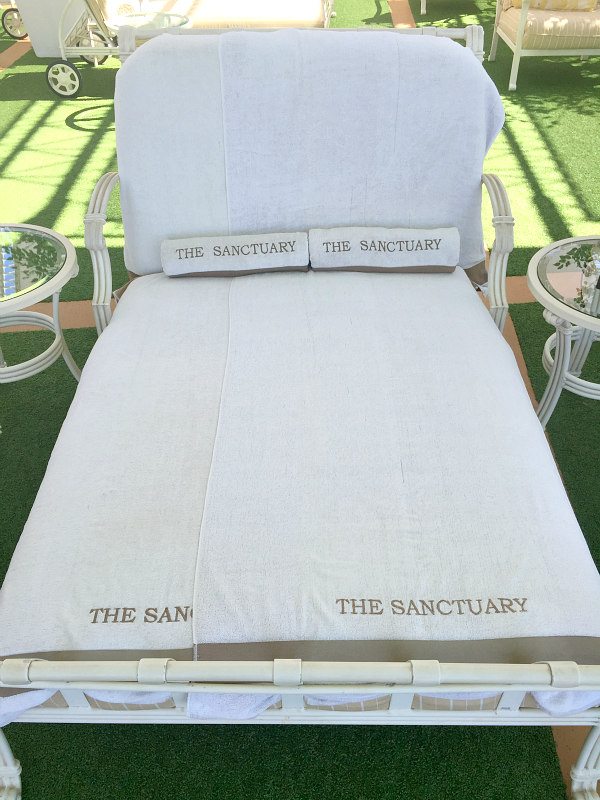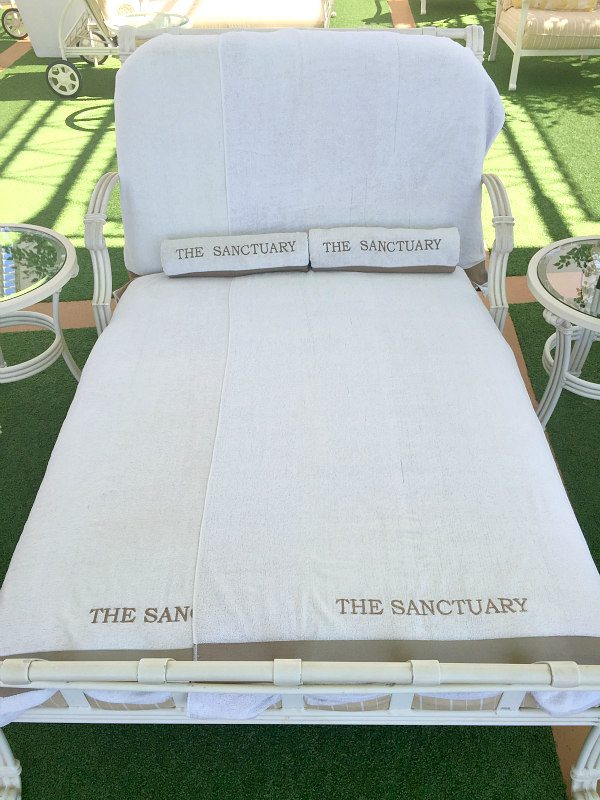 Luxury loungers are all over the place.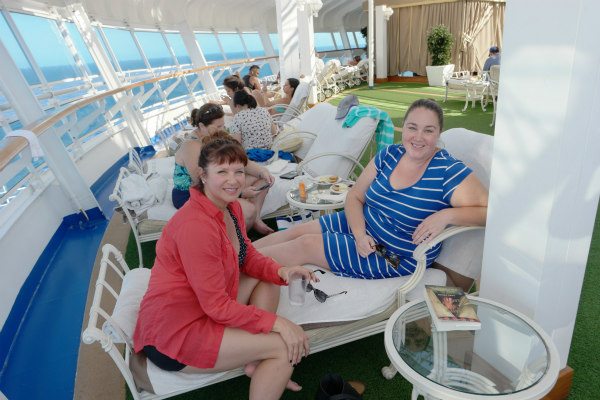 There are shaded areas to enjoy with an ocean view.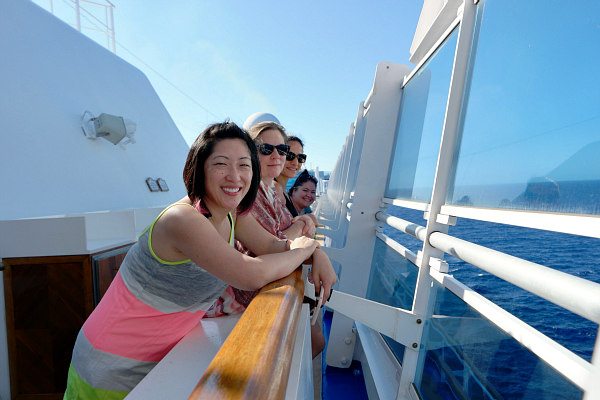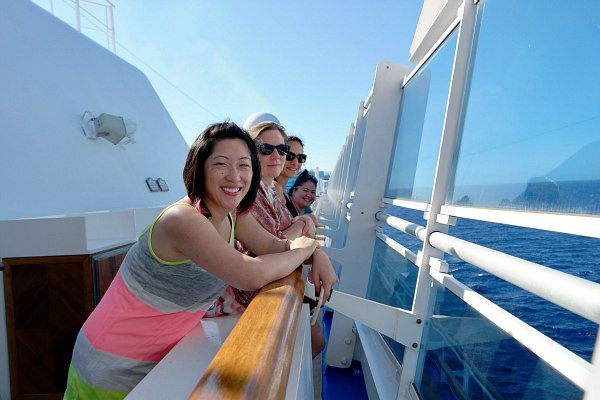 And we did enjoy the ocean views!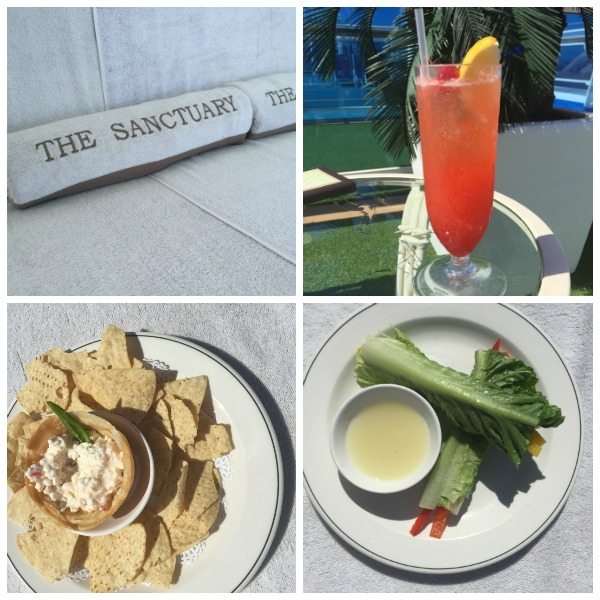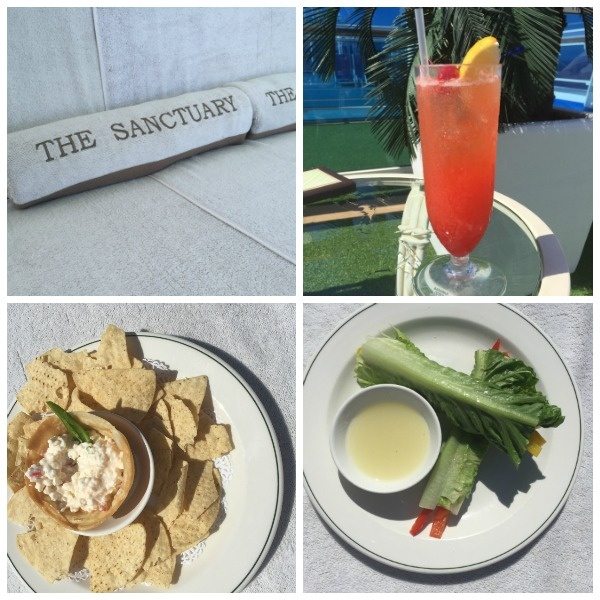 There is a special "spa" like menu with lighter options.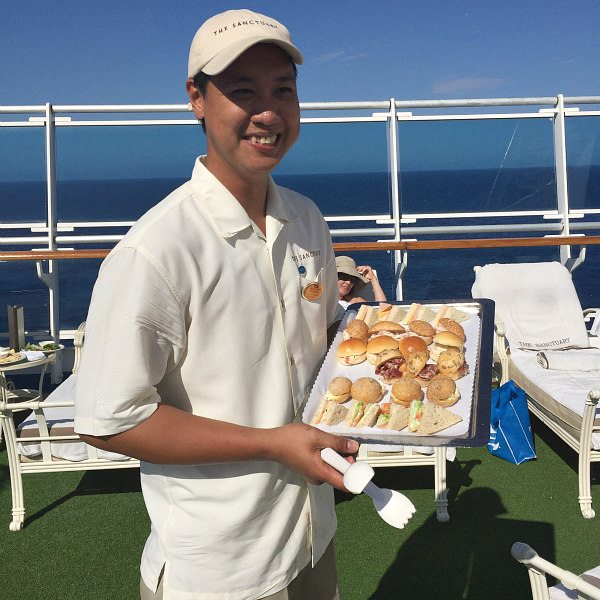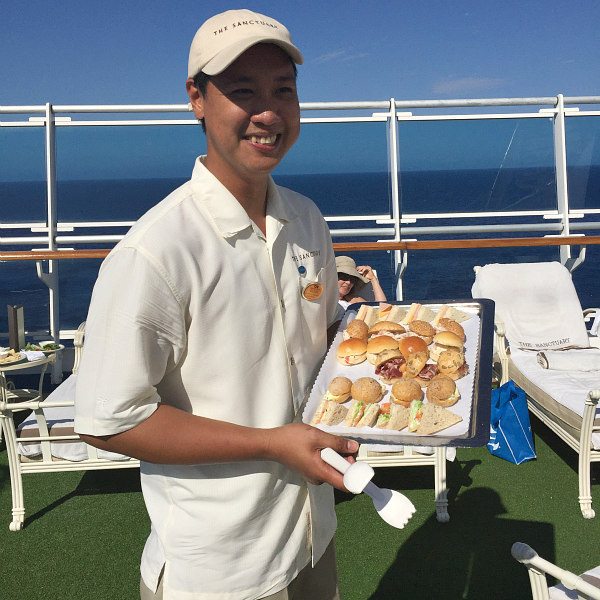 If you enjoy The Sanctuary in the late afternoon, your server will come by with a cart of tea offerings- both food and drink.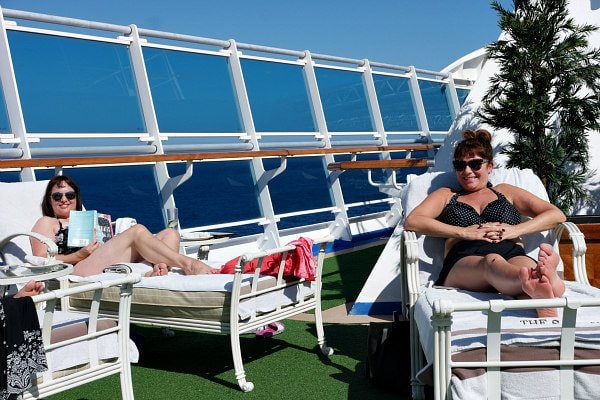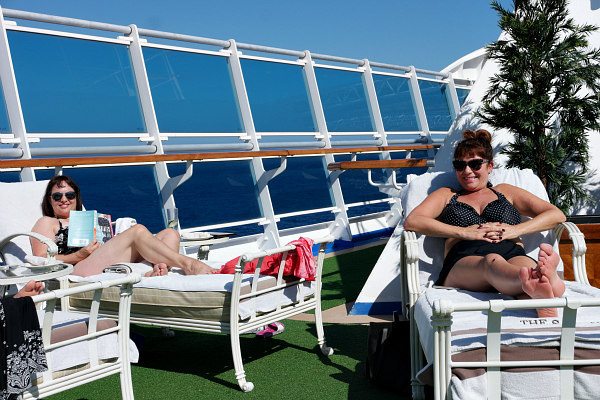 If you prefer the sun, you can lounge in a sunny area instead.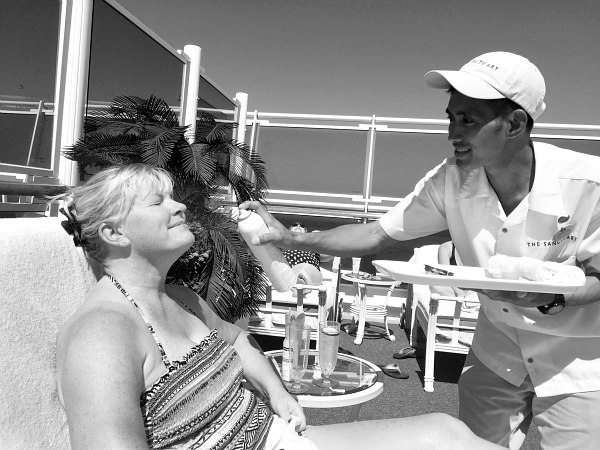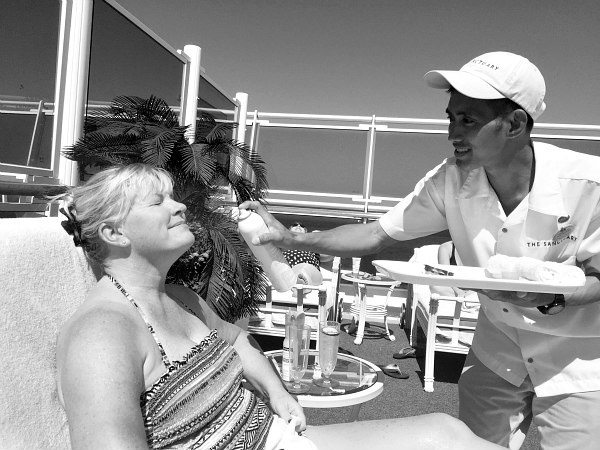 Oh, and YES… your server also comes by with cold towels and a spritzer.  No kidding!!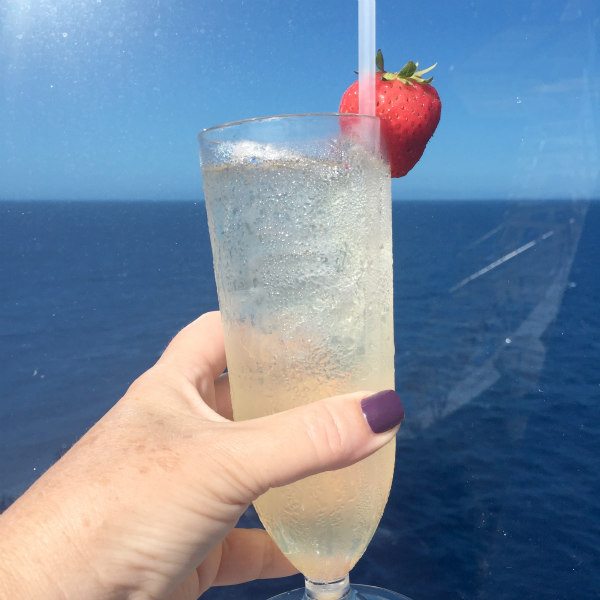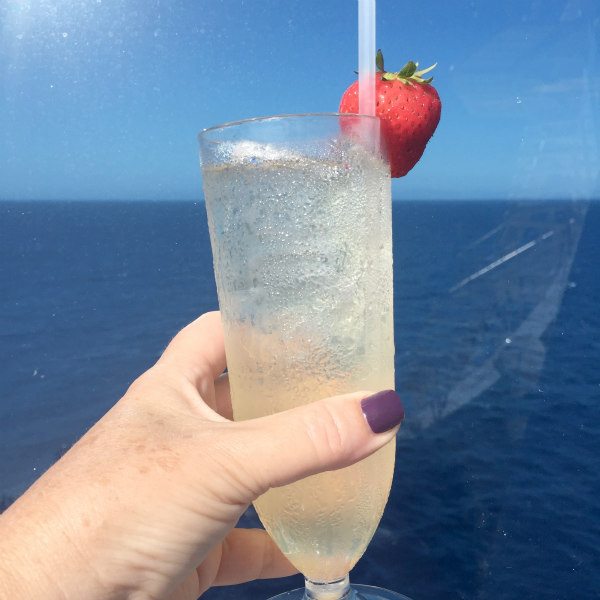 I totally recommend The Sanctuary for even more relaxation time on your Princess Cruise!
You might also enjoy reading these posts about the cruise:  Ruby Princess Tour, Dining on The Ruby Princess, Princess Cruises Excursions in Puerto Vallarta, Princess Cruises Excursions in Mazatlan, and Princess Cruises Excursions in Cabo San Lucas.
Learn more about The Ruby Princess HERE, and visit the Princess Cruises website for more general information about all of their cruises and ships.
Also check out Princess Cruises here:
Facebook: facebook.com/PrincessCruises
Twitter: twitter.com/PrincessCruises
Instagram: instagram.com/PrincessCruises
YouTube: youtube.com/princesscruises
Pinterest: pinterest.com/princesscruises