Super delicious and easy way to grill fish > Prosciutto- Wrapped Roughy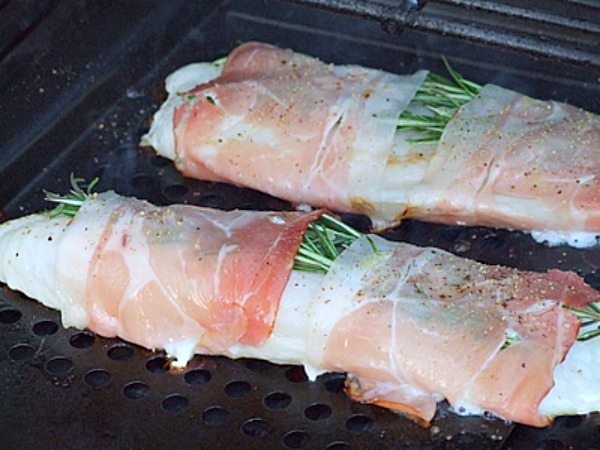 Prosciutto- Wrapped Roughy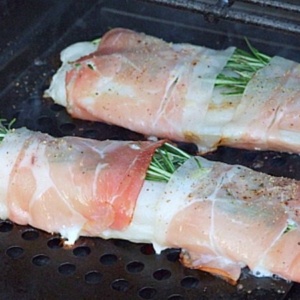 Yield:
4 servings
Prep Time:15min
Cook Time:6 min
Ingredients:
Two 1/2-inch-thick orange roughy or cod fillets
Four 2-inch sprigs fresh rosemary (or 2 teaspoons dried rosemary, crushed)
4 slices thinly sliced prosciutto or thinly sliced cooked ham
3 tablespoons freshly squeezed lemon juice
freshly ground black pepper
Directions:
1. Cut each fillet in half crosswise. Place a rosemary sprig on top of each fillet half (or sprinkle with dried rosemary). Replace cut half on top. Wrap 1 slice of prosciutto around fish and rosemary. Sprinkle fish with 1 Tablespoon of the lemon juice and the black pepper. Set aside.
2. Preheat grill or barbecue.
3. Place fillets on grill. Cook 4 to 6 minutes or until fish flakes easily when tested with a fork, turning once halfway through cooking.
5. Remove rosemary sprigs before serving.
Tips:
*If you are preparing this as GLUTEN-FREE, just be sure to use a brand of prosciutto that is known to be GF.