Pumpkin Loaf Cake – a richly spiced loaf cake with a moist and light texture that holds together beautifully.  The fragrant spices are warm and sweet, and the easy-to-make recipe yields consistent, delicious results.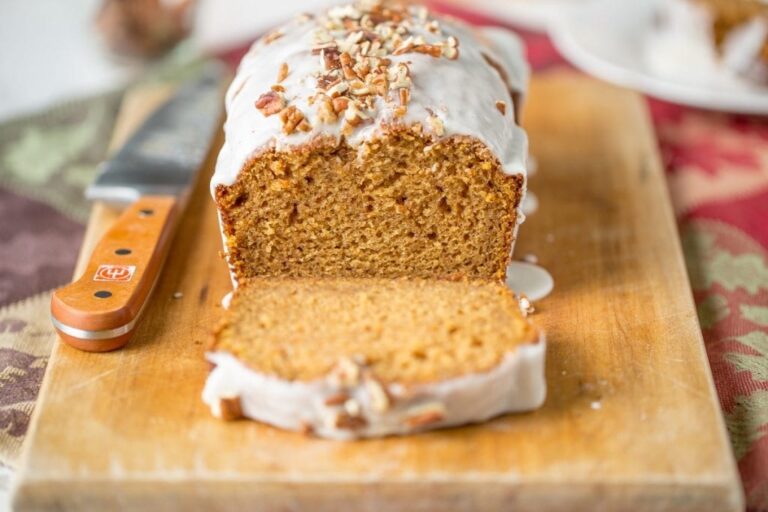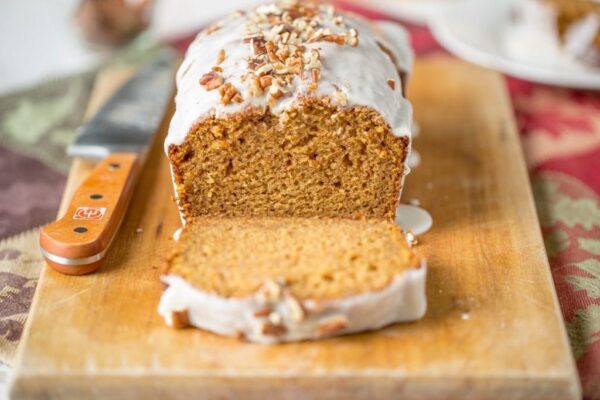 I LOVE this time of year!  Fall colors are gorgeous with the trees and flowers boasting vibrant hues of red, orange and yellows.  There is definitely something special in the air including this delicious cake!  As I took this Pumpkin Loaf Cake out of the oven, its amazing aroma surrounded me like my favorite warm flannel shirt.  Even our baked goods can take on the warm colors and aroma of fall.   And, most importantly, this time of year we get to add canned pumpkin to just about everything we eat- from soups, breads, smoothies and puddings, to cakes and cookies!  Pumpkin is a great, healthy substitute for an egg or two in baked goods and pumpkin puree gives cakes a soft moist texture, with plenty of flavor and terrific color too.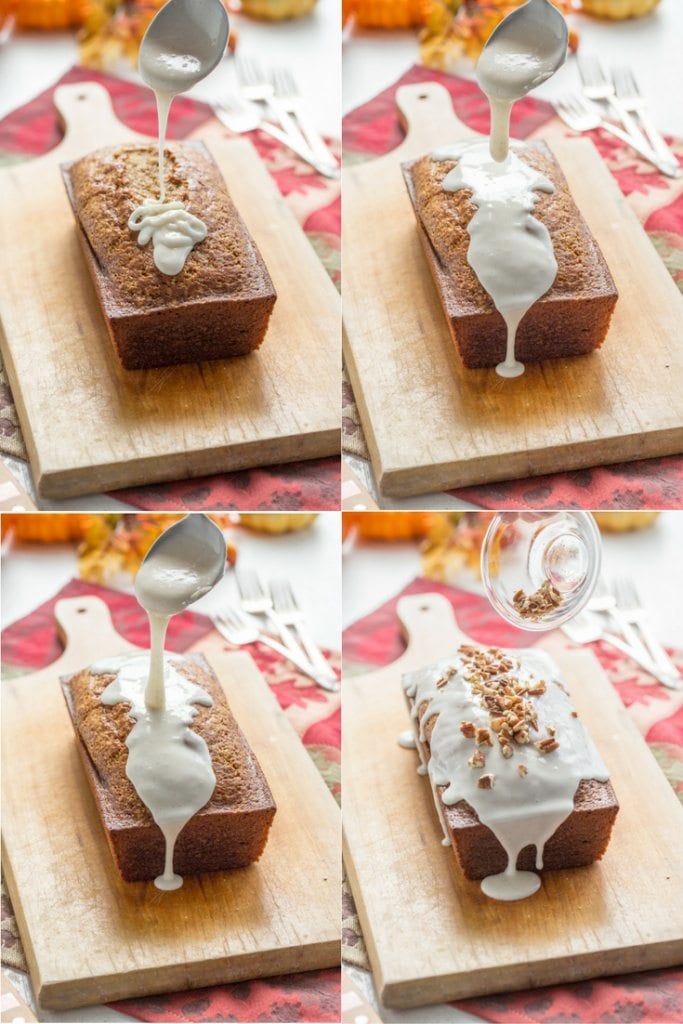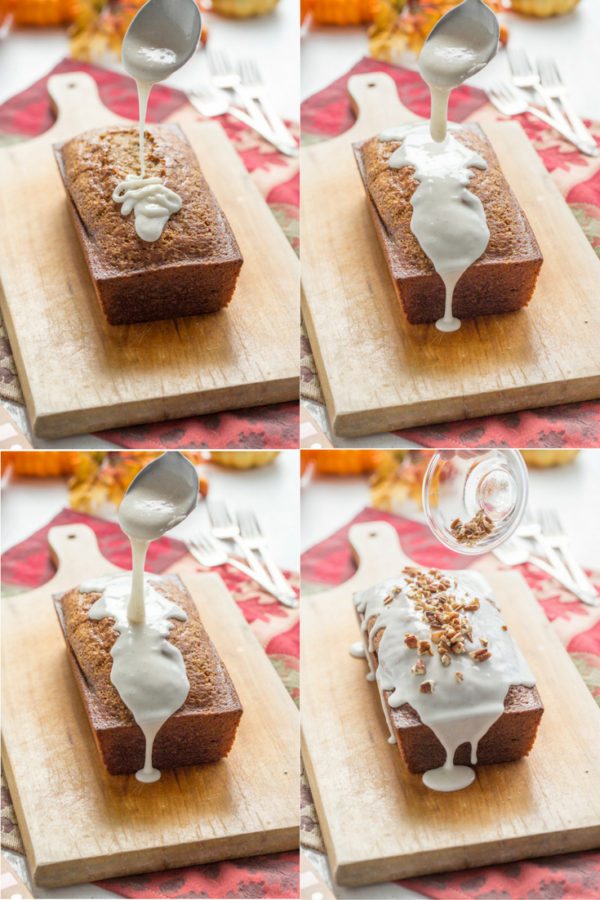 Have you ever wondered about the nuances between loaf cakes and quick breads?   Like the subtle differences between  muffins and cupcakes, depending on who you ask, you'll get a bunch of different answers. Can it be as simple as making a cake in loaf form?  Also what about banana bread which, to me, is more like cake without icing but it's called bread?  Quick breads are designed to come together quickly using a whisk or spatula, skipping the mixer completely. However loaf cakes and quick breads often have the exact same ingredient list as a layer cake. And what about breakfast cakes, and parking on a driveway, and driving on a parkway? In the end it all makes perfect sense … we should make more muffins, cupcakes, cakes and quick bread recipes and see for ourselves!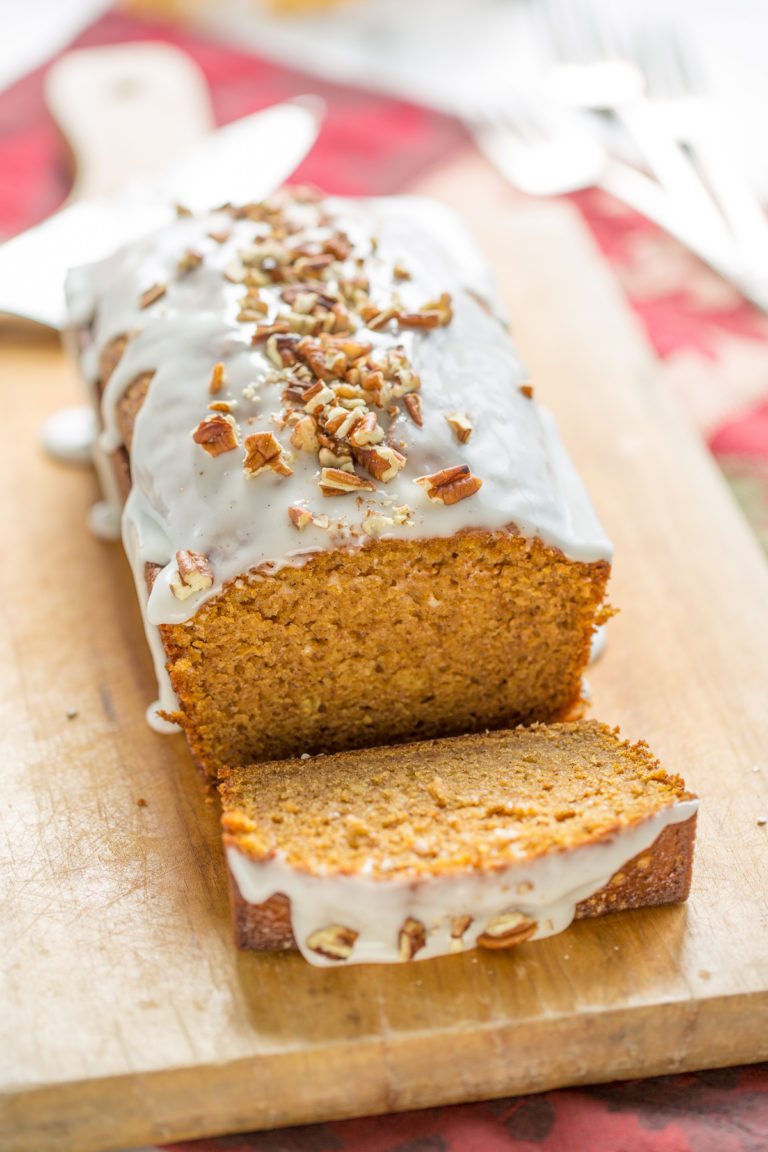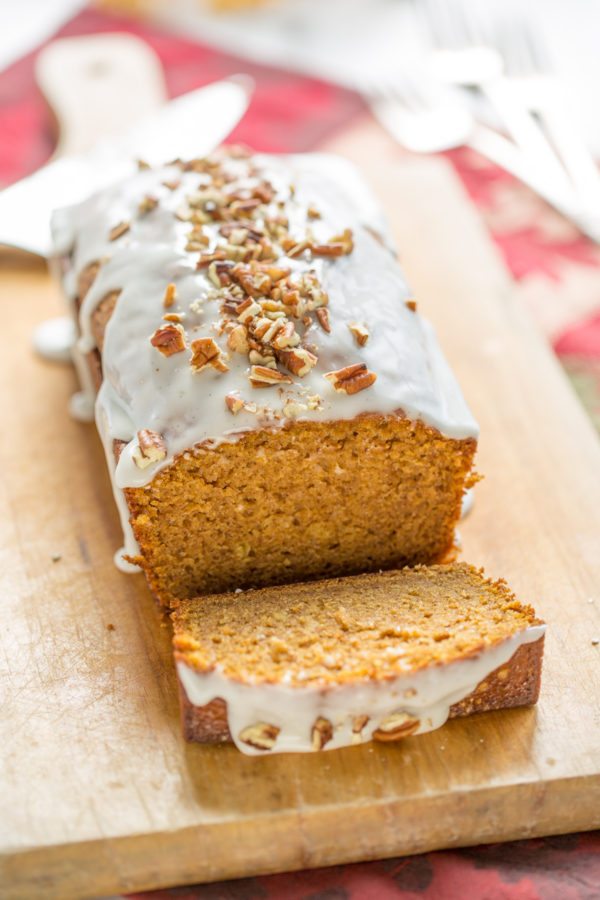 The texture of this easy Pumpkin Loaf Cake falls somewhere in the middle of quick bread and cake. It's a richly spiced loaf cake with a moist and light texture that holds together beautifully like a good slice of banana bread. The spices are warm and sweet and the recipe is super easy to make with consistent, delicious results.  That makes this cake (loaf or bread) a wonderful hostess gift or perfect treat to store in your freezer. The icing is a nice addition for a sweeter dessert, but the cake is just as terrific with only a little sprinkle of turbinado sugar.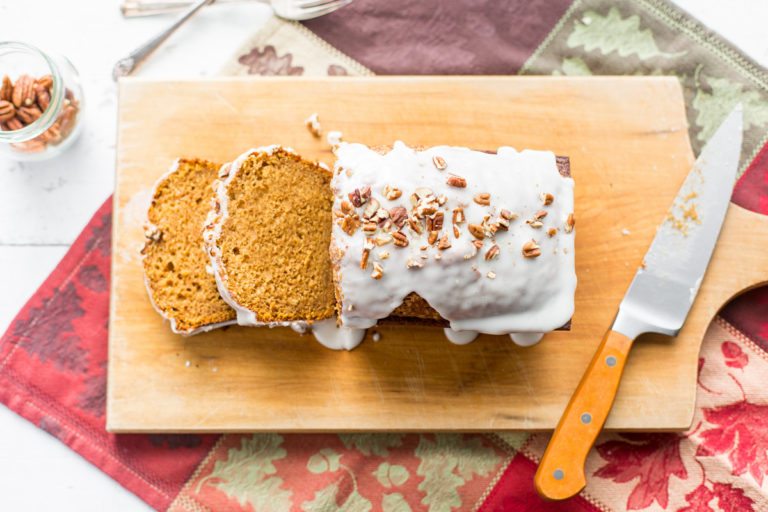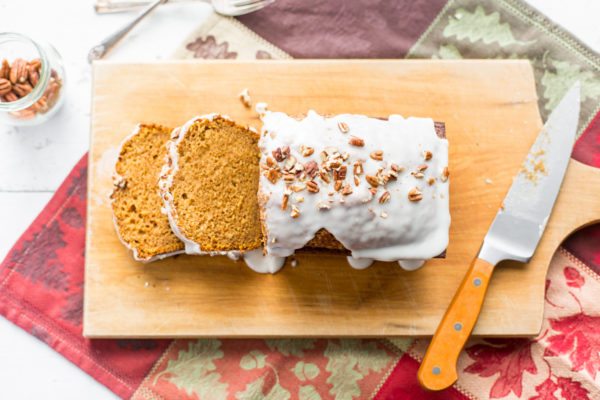 Finally, if you're looking for a quick, easy and perfectly wonderful recipe with lots of pumpkin flavor, this is the one!  Be ready for rave reviews and repeat baking requests.  This Pumpkin Loaf Cake recipe is a keeper!
Pumpkin Loaf Cake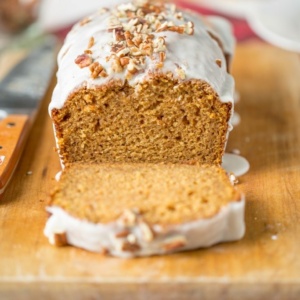 Yield:
One 8.5x4-inch loaf
Prep Time: 15 minutes
Cook Time: 50 to 55 minutes
Ingredients:
1/2 cup granulated white sugar
1/2 cup lightly packed light brown sugar
2 large Eggland's Best eggs
1/2 cup vegetable or canola oil
3/4 cup canned pumpkin puree
1/3 cup buttermilk, well shaken
1 teaspoon vanilla extract
1 cup all-purpose flour
3/4 teaspoon baking soda
1/2 teaspoon salt
2 teaspoons pumpkin pie spice
1 tablespoon turbinado sugar (optional)
For the buttermilk icing:
1/2 cup powdered sugar (more or less as needed for desired consistency)
1/2 teaspoon vanilla bean paste (or vanilla extract)
1 tablespoon buttermilk (plus more if needed)
Chopped pecans for garnish
Directions:
Preheat oven to 350 degrees.  Lightly grease the sides and bottom of an 8 1/2 by 4 inch loaf pan.  Set aside.
In a medium mixing bowl, whisk together the sugars, eggs and vegetable oil until smooth.
Add the pumpkin puree, buttermilk and vanilla to the egg mixture and whisk until combined.
Place a fine mesh sieve / sifter over the bowl with the egg and buttermilk mixture.  Add the flour, baking soda, salt and spice to the sieve and sift over the bowl with the egg mixture.  Use a rubber spatula to gently fold the dry ingredients into the egg and buttermilk mixture.  Blend until smooth.
Pour the batter into the prepared pan and sprinkle with turbinado sugar, if using.
Bake at 350 degrees for 50 to 55 minutes or until the center is set and firm to the touch, and the cake is lightly browned and cracked down the middle.
Remove and allow the cake to rest for 10 to 15 minutes, then remove to a wire rack to cool.  Drizzle with icing if desired.
To make the buttermilk icing:
Whisk together the powdered sugar, vanilla bean paste and buttermilk until smooth.  Add a little more sugar or buttermilk as needed for desired consistency.  Drizzle over the top of the cooled cake, sprinkle with chopped pecans, slice and serve.
Nutrition:
Store leftovers in the refrigerator if using the buttermilk icing.  Otherwise store in an airtight container at room temperature (or freeze until needed).  Do not ice cake before freezing.
SOURCE:  RecipeGirl.com
Here are a few more pumpkin recipes you might enjoy: