How to Make a Pumpkin Spice Latte
I'm excited about my recipes this week.  That doesn't really tell you all that much since I'm  excited about new recipes every week… but this week I'm particularly excited.  Why is that, you ask? Well,  I loved this week's recipes.  My husband loved this week's recipes.  My son loved this week's recipes.  I hope you love them too.  Today I'm going to show you  How to Make Your Very Own Pumpkin Spice Latte, in the comfort of your own home… without waiting in long lines or shelling out a gazillion pennies.   We're going to make a "tall" latte, as they say in the coffee world.  You'll be able to get two regular coffee-cup sized lattes out of this method if you're willing to share the goods with someone else.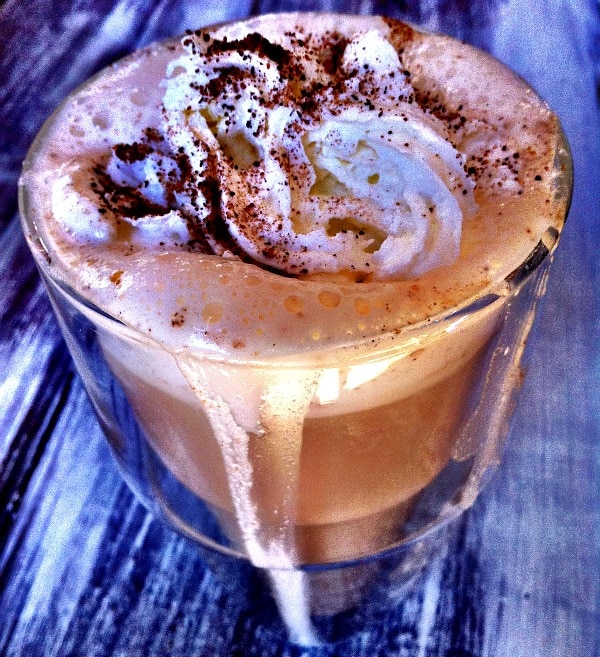 I love Instagram.  I shared this photo the other day on Instagram after making this latte and messing with my Camera + App.  You can do the coolest things with photos on your iPhone.
Anyway, here's how you make this…
Brew your favorite cup of coffee in your cutest coffee cup.  Strong, if you want a strong coffee flavor in your latte.  We use a single brewer Keurig since we don't go through pots of coffee at our house.  I just found out recently that you can get one of those K-Cup things if you like to brew with your favorite grounds.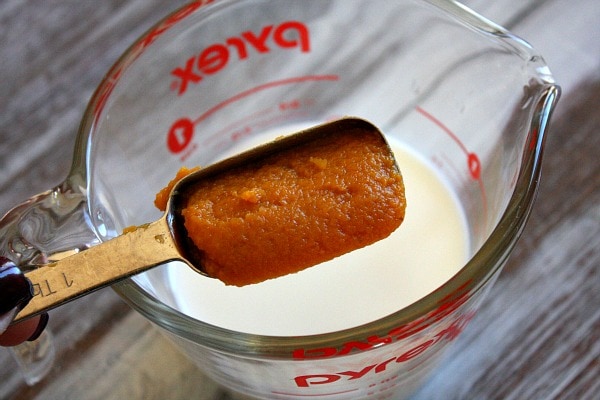 Add pumpkin puree to a half cup of milk.  I used whole milk since I love that rich flavor.  If I were on a diet, like I should be, I'd use nonfat milk.
Add brown sugar…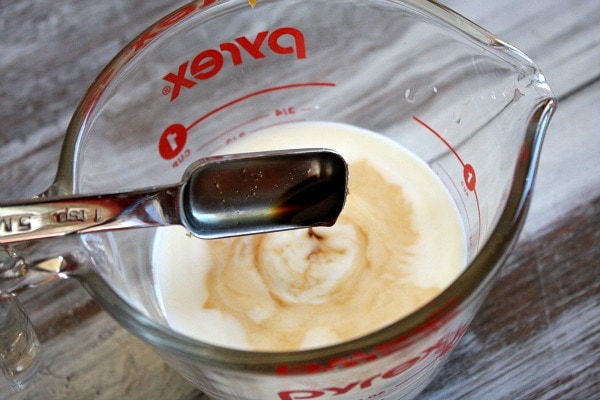 …and vanilla extract…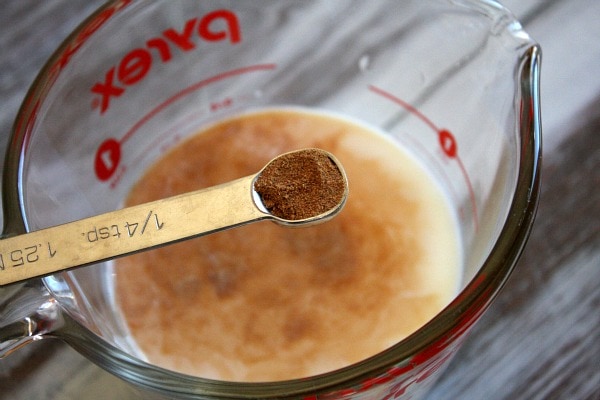 …and pumpkin pie spice.  Did you know you can make your own pumpkin pie spice?  See the tips in my recipe below…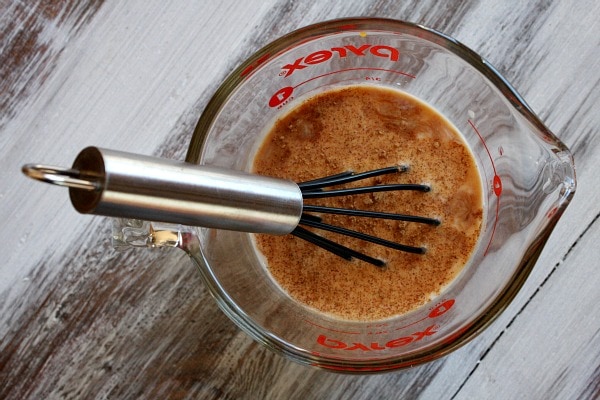 Whisk all that good stuff together.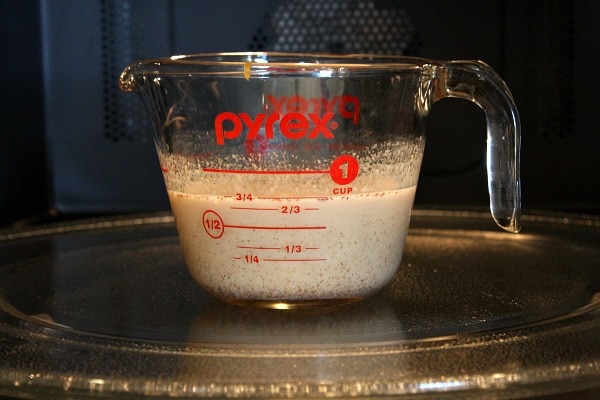 And then put it in the microwave.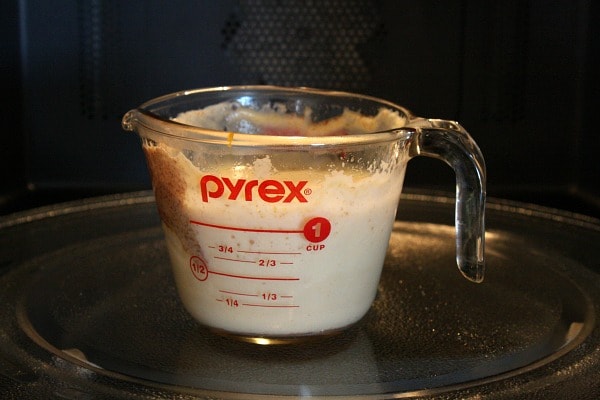 One or two minutes later, and your pumpkin milk mixture is hot and frothy and ready for latte – ing.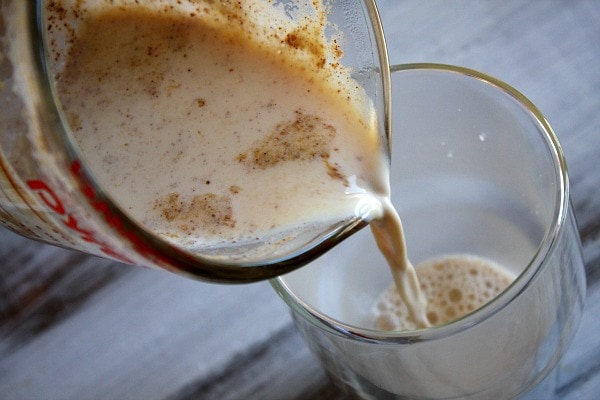 Pour all of that pumpkin milk into a tallish mug or glass.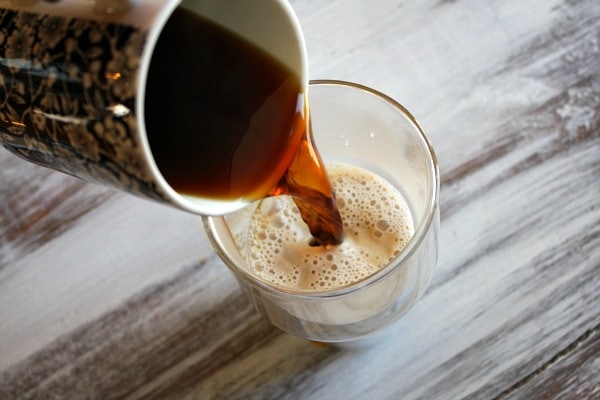 Pour your hot cup of coffee in next.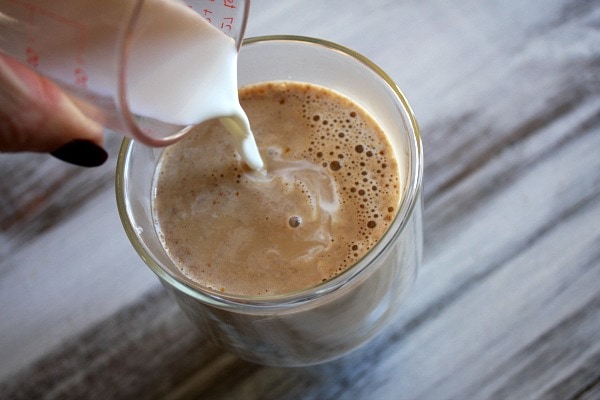 Add a little half & half.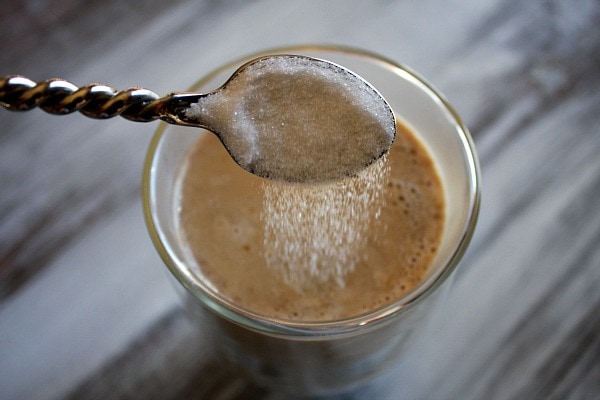 Add a teaspoon of sugar…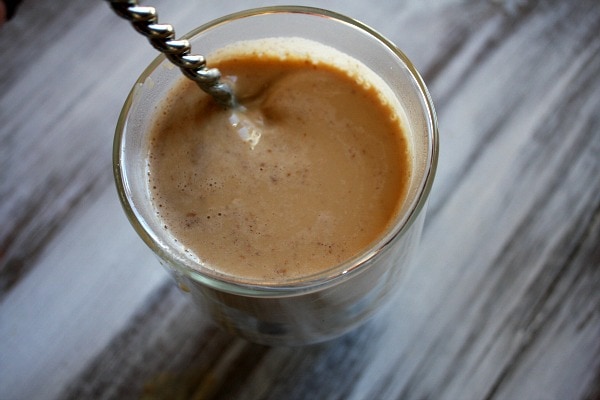 …and stir and taste.  Add more sugar if you'd like it sweeter.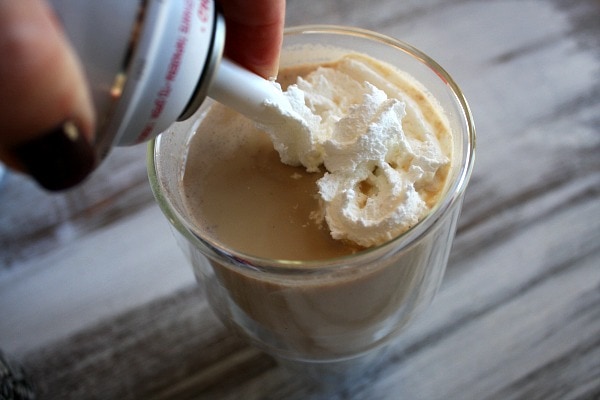 Add a little bit of whipped cream (optional, but not really).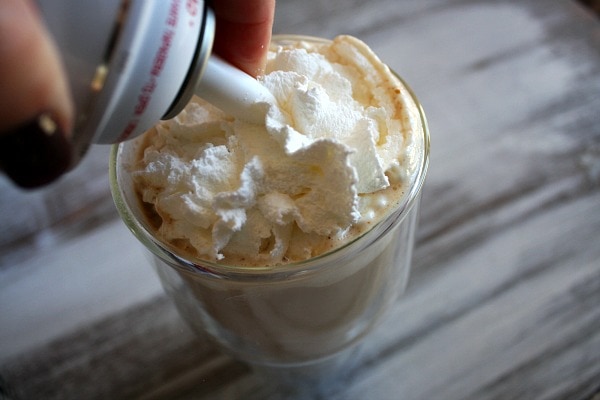 Okay, add a lot of whipped cream (it's better that way).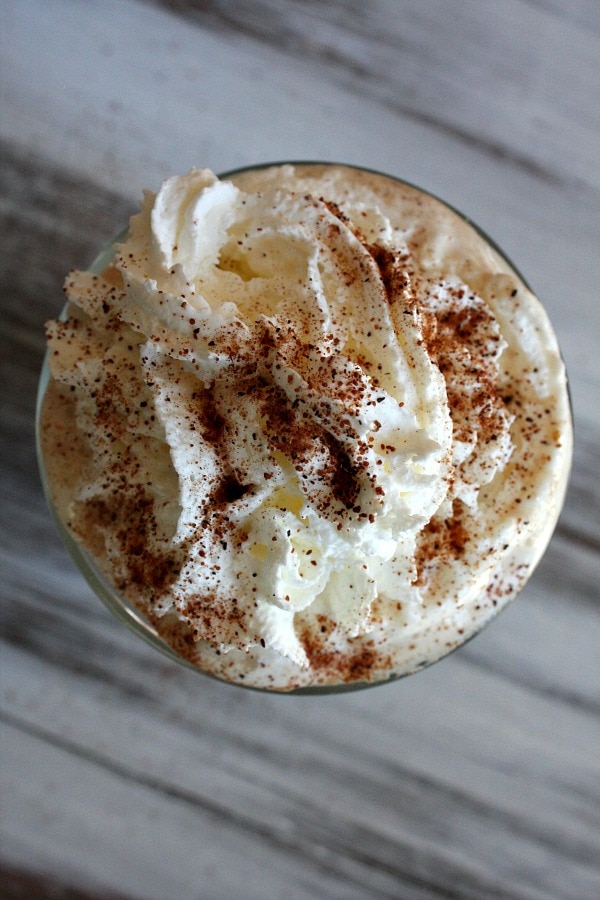 Sprinkle nutmeg on top.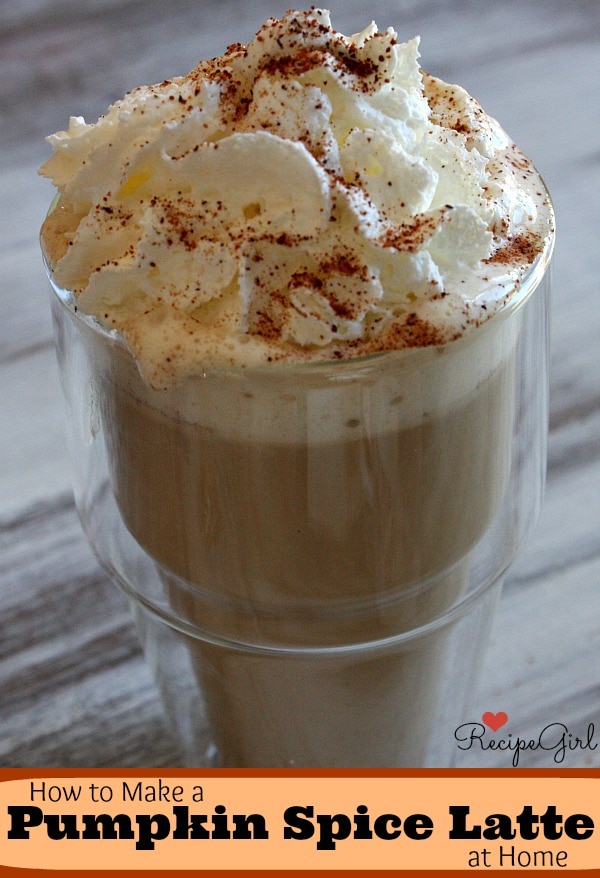 And there you go!  No lines, no weird syrups, and perfectly delicious for a chilly fall morning.  See why I was so excited?  Love.
Yield: 1 drink
Prep Time: 10 min
Cook Time: 4 min
Pumpkin Spice Latte
Do It Yourself version of Starbuck's delicious Pumpkin Spice Latte...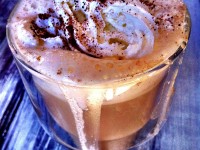 Ingredients:
1/2 cup whole milk
1 tablespoon unsweetened canned pumpkin puree
1 teaspoon packed light brown sugar
1/4 teaspoon pumpkin pie spice
1 teaspoon vanilla extract
1 cup hot brewed, strong coffee
2 tablespoons half & half cream
1 teaspoon granulated white sugar, or more to taste
whipped cream, optional
ground nutmeg
Directions:
1. In a glass measuring cup or microwave-safe bowl, whisk together milk, pumpkin, brown sugar, spice and vanilla. Microwave for 1 to 2 minutes- watch closely and remove it from the microwave when the milk is hot and frothy.
2. Pour the pumpkin milk into a tall mug or glass. Add hot coffee. Pour in the cream. Add a teaspoon of sugar. Stir, and taste. Add more sugar, if desired.
3. Optional, but oh so good... add whipped cream on top and a sprinkle of nutmeg. Serve immediately!
Tips:
*Feel free to lighten up the recipe by using nonfat milk and fat-free half & half. It won't be as rich, but it will still give you that yummy pumpkin latte flavor.
*If you don't have pumpkin pie spice in your collection of spices, make your own! Mix equal parts of cinnamon, ginger, allspice and nutmeg- and measure from there.
Comments