Here's a salad you'll want to eat for both lunch and dinner: Roasted Pork Caprese Salad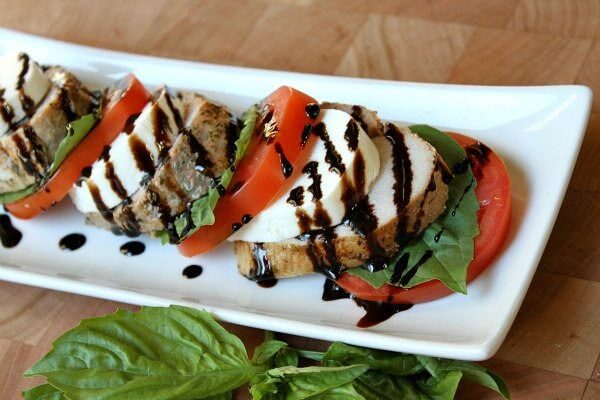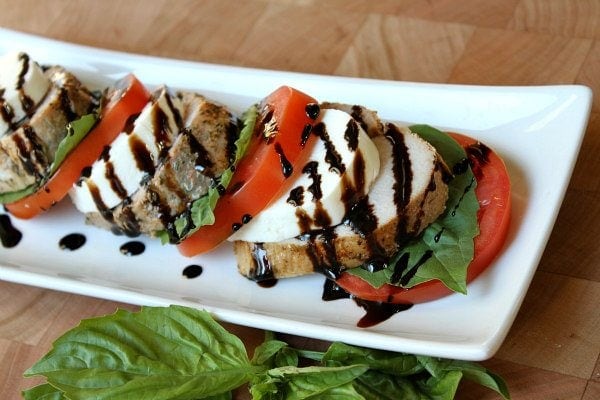 Fall just fell upon us a few days ago, but don't be fooled! Tomatoes are still wonderful and totally in season at the moment. Find the best tomatoes in town, and make this recipe before fall really gets going and the tomatoes are all gone.
Smithfield is currently hosting the Real Flavor, Real Fast contest– challenging you to see what you can do with Marinated Fresh Pork to create a 30-minute meal. To submit your original tip for a chance to win a trip to wine country, go to www.SmithfieldRealFlavorRealFast.com.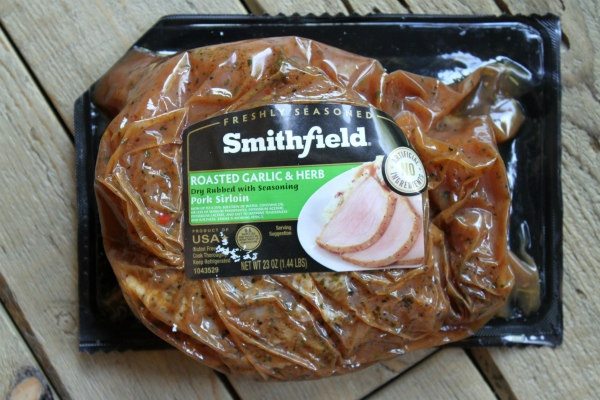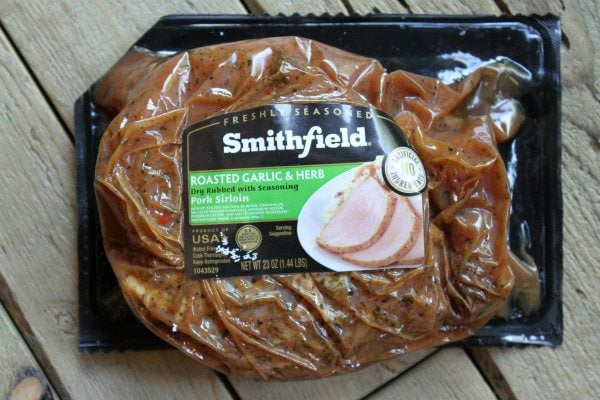 I chose to use Smithfield Roasted Garlic & Herb Marinated Fresh Pork Sirloin for this recipe. I love using the Smithfield already marinated pork products because they take a lot of the work out of making dinner.
Since the pork is already marinated, you don't have to spend extra time marinating it yourself… and the roasted meat yields a wonderful flavor for your meal! The garlic and herb is perfect for this recipe.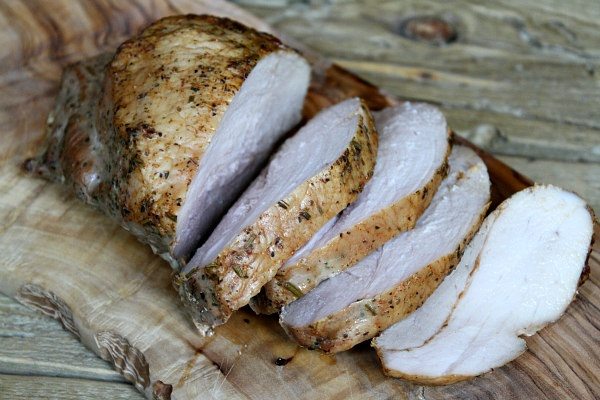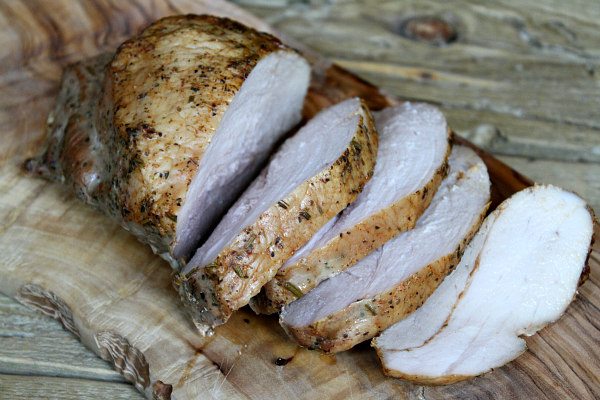 Directions for roasting the pork are on the package, and you can see how perfect it turns out– totally tender and full of fabulous juices. I like to use one of these so I know I'm getting it just right!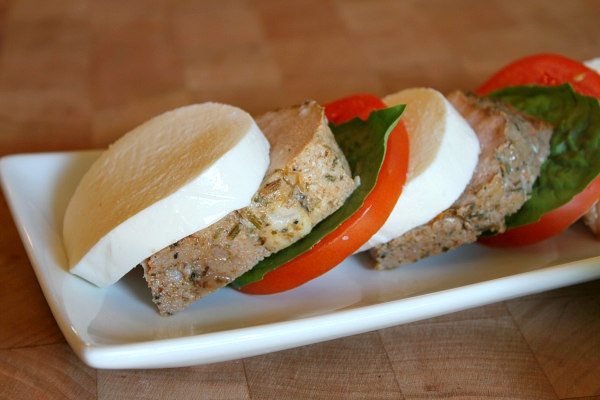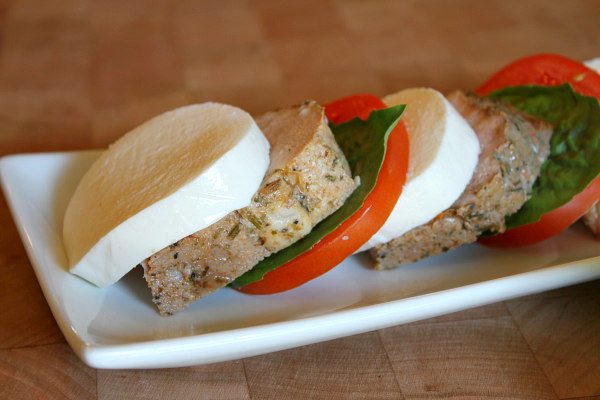 This is layered like a classic Caprese salad- with the addition of roasted pork to make it a main dish salad!
Layer fresh mozzarella, roasted pork, basil and tomato. Repeat!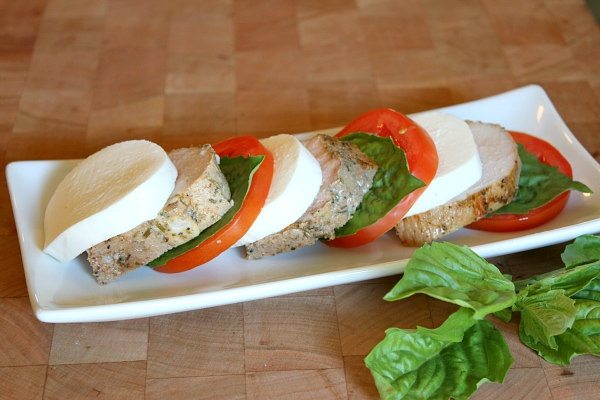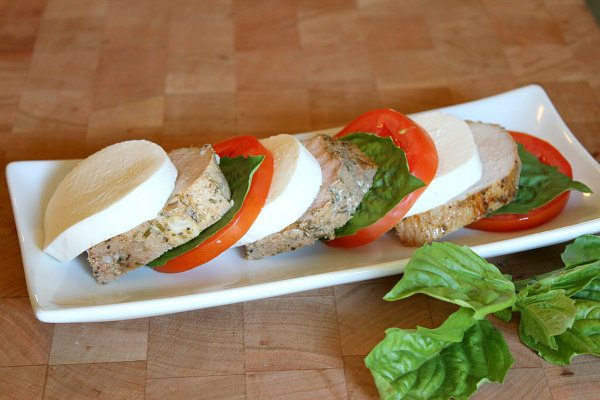 It's that simple!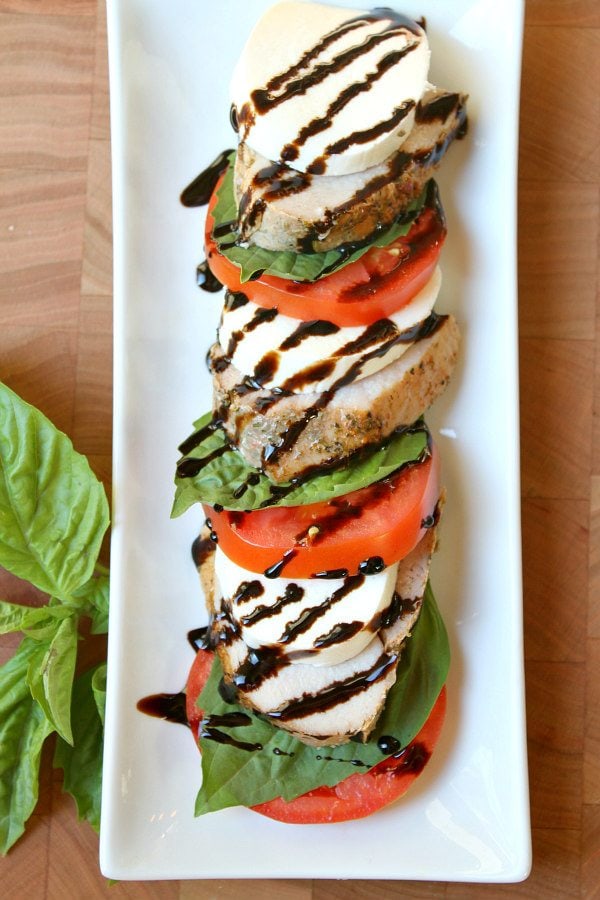 Then you're going to drizzle balsamic glaze on top. You'll find balsamic glaze near the regular balsamic vinegar in your market. It's good stuff– already reduced and syrupy and perfect for drizzling on a Caprese salad!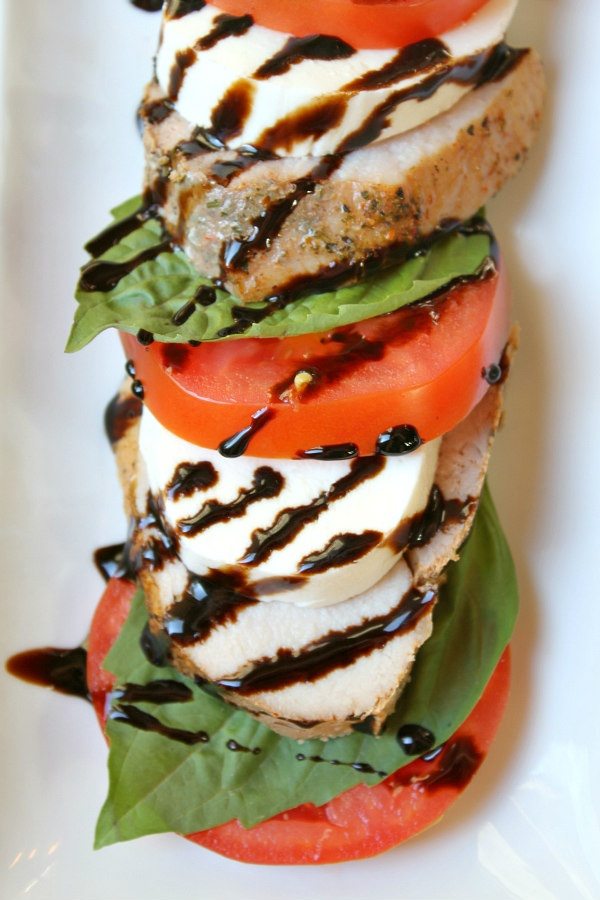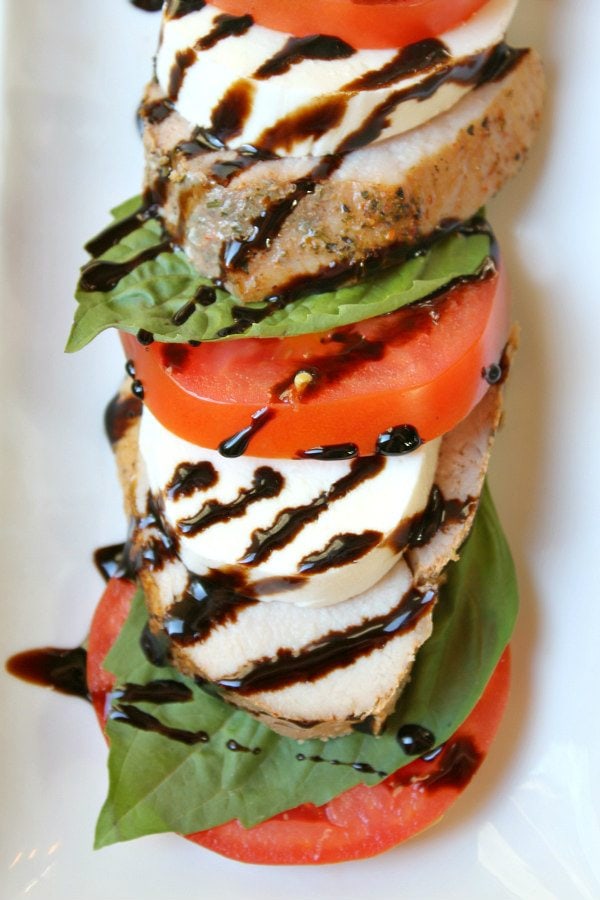 As I mentioned before, this recipe is perfect for either dinner or lunch. I like to roast the pork the night before so it's all ready to go and easy to prepare the following day. Enjoy!
Check out this recipe for > Filet Mignon Pork with Buttery Mushrooms. For more meal inspiration and recipe ideas, visit www.SmithfieldRealFlavorRealFast.com or Facebook.com/CookingwithSmithfield.
Roasted Pork Caprese Salad
This recipe combines roasted pork with mozzarella, basil and tomatoes in a classic caprese salad.
Recipe Details
Ingredients
One

23 ounce

Smithfield Roasted Garlic and Herb Marinated Fresh Pork Sirloin

fresh mozzarella

fresh basil leaves

tomato slices

balsamic glaze
Instructions
Roast the pork sirloin according to package instructions. Let cool (or refrigerate overnight). Slice into pieces that are similar in size to your tomato slices.

To assemble the salads, line up mozzarella, pork, fresh basil and tomato slices.  Drizzle with balsamic glaze and serve immediately.
Here are a few more main dish salad recipes you might enjoy:
Disclosure: This post has been written in partnership with Smithfield to share their line of marinated pork. This is a product that I know and use in my kitchen. All opinions shared are my own.