This Roasted Sweet Red Pepper Spread happens to be a good appetizer for those who are counting their calories.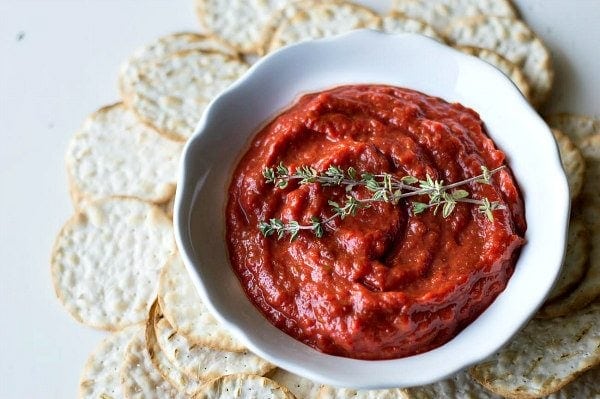 It's low in fat and calories and has minimal Weight Watchers points.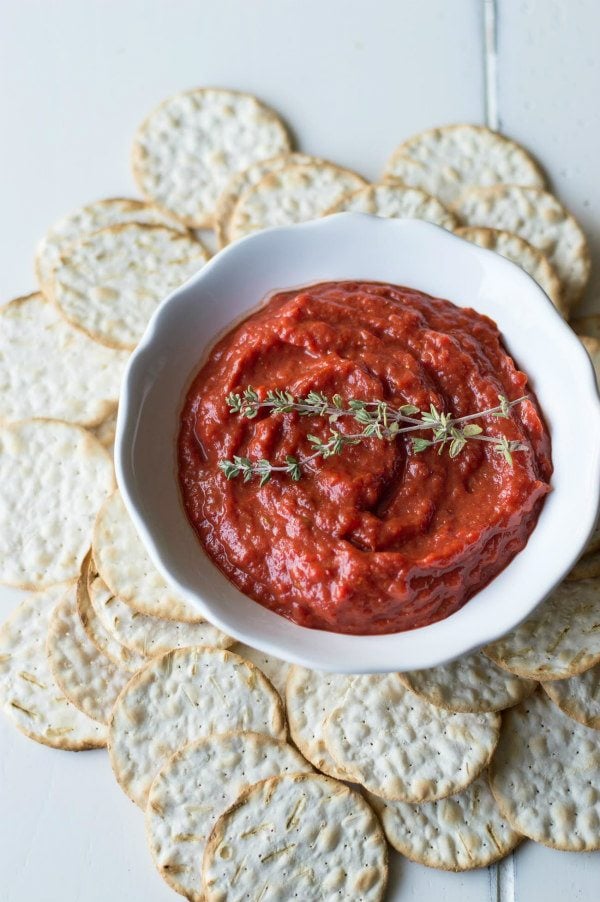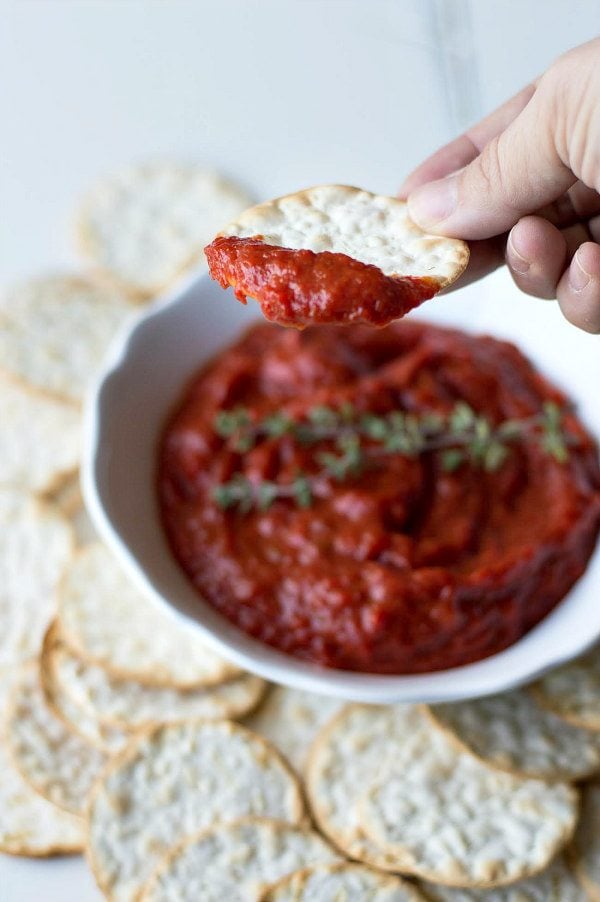 I like to sneak in a little feta cheese when I'm dunking celery.
P.S. This recipe makes enough for a crowd, and it happens to taste a lot like pizza!
Roasted Sweet Red Pepper Spread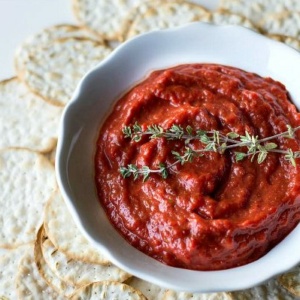 Yield:
12 (1/4 cup per serving)
Prep Time:15 minutes
Ingredients:
2 12-ounce jars roasted red peppers, drained
16-ounce can tomato paste
1 tablespoon chopped fresh thyme
1 tablespoon olive oil
2 teaspoons granulated white sugar
1 teaspoon garlic salt
1 teaspoon ground red pepper
1 teaspoon salt
assorted crackers, for serving
Directions:
Place roasted peppers in blender or food processor. Cover; blend or process until finely chopped. Add tomato paste, thyme, olive oil, sugar, garlic, salt, ground red pepper, and salt. Cover; blend or process until nearly smooth. Serve at once or cover and chill up to 1 week.
Serve with assorted crackers or veggies.
Nutrition:
Nutrition Facts-Amount Per Serving (about 1/4 cup): Calories 49, Calories From Fat (24%) 12, Total Fat 1.4g, Sat Fat 0.20g, Cholesterol 0mg, Sodium 664mg, Carbohydrates 9g, Dietary Fiber 2.25g, Sugar 5.3g, Net Carbs 6.9g, Protein 1.8g
Weight Watchers POINTS (without crackers):  PointsPlus: 2, SmartPoints: 2, PointsPlus: 1, Old Points: .5
SOURCE:  RecipeGirl.com