This Strawberry Tiramisu recipe is a great dessert to make when you have access to perfect, sweet strawberries!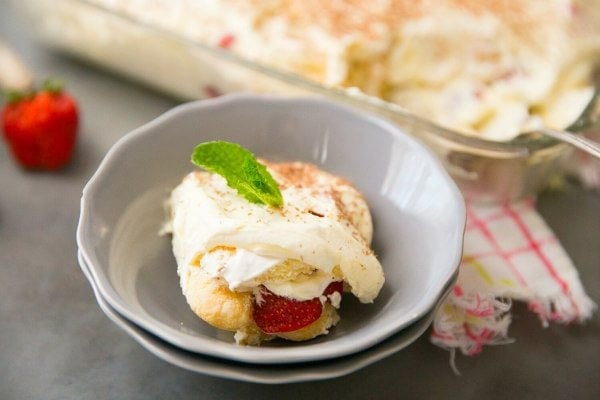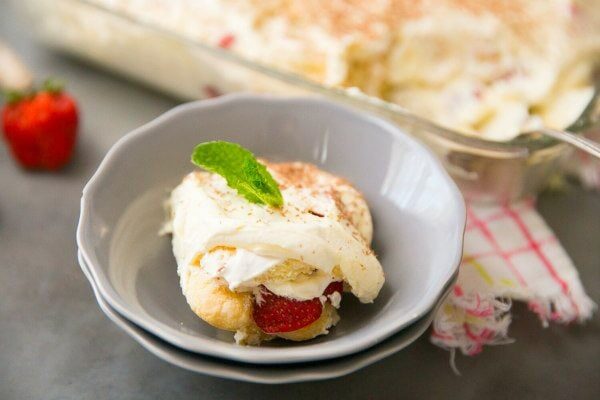 If you've ever had classic tiramisu, then you know how delicious of a dessert it can be.  It's much better making it homemade than having it a restaurant- I promise!
Ladyfingers soaked in espresso with chocolate shavings and a creamy mascarpone cheese- based layer are combined with brandy-soaked strawberries.  This is a fun dessert for an adult dinner party!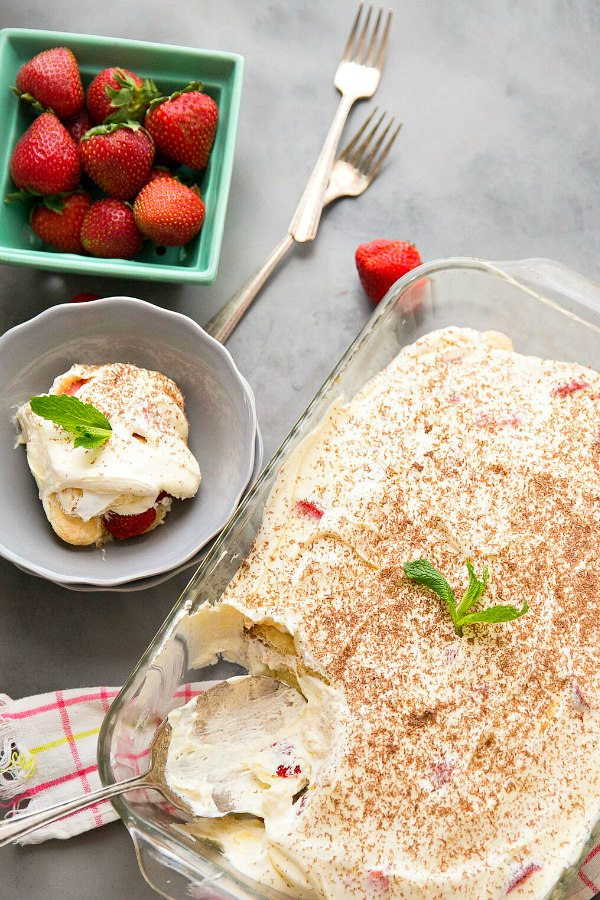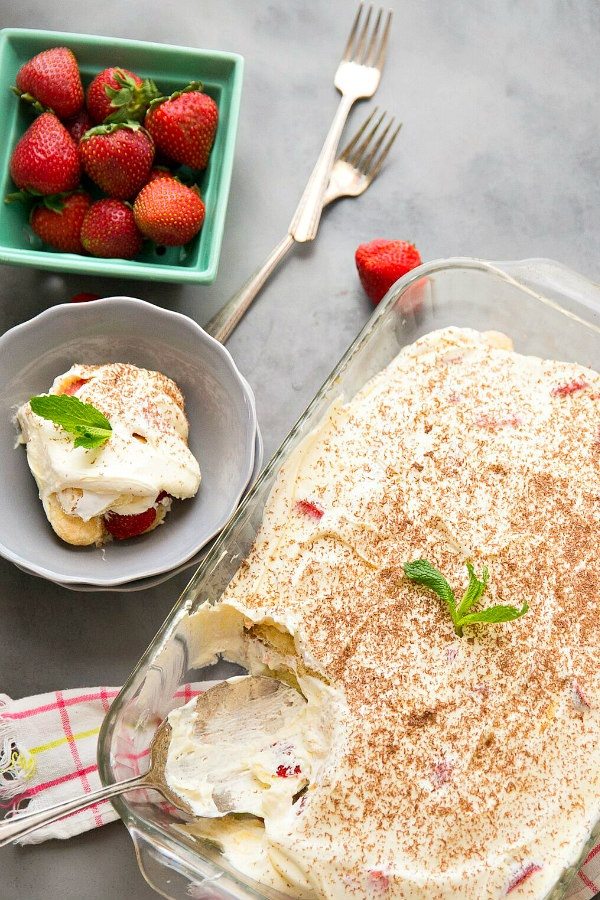 Strawberry Tiramisu
Yield:
One LARGE dessert!
Prep Time: 40 minutes + chill time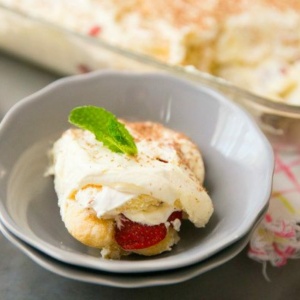 Ingredients:

1 quart fresh strawberries
2 tablespoons granulated white sugar
1/4 cup brandy
4 large eggs, separated
1/2 cup brandy
1 pound mascarpone cheese
1 cup granulated white sugar
2 packages ladyfingers
1/2 cup cold espresso
3 squares semi-sweet chocolate, grated

Instructions:

Take out a 10x14-inch pan. You may even have enough ingredients to fill a small extra pan.
Wash, hull and thickly slice the berries and place in a low, flat dish. Pour 2 tablespoons sugar and 1/4 cup brandy over them. Let them sit and marinate.
In a large bowl, use an electric mixer to beat egg yolks with 1/2 cup brandy until well mixed. Add mascarpone and continue to beat until smooth.
In separate bowl, whip egg whites until frothy and gradually add 1 cup sugar. Continue to beat until egg whites are quite stiff. Gently fold into cheese mixture.
Dip ladyfingers, one by one (quickly or they will get soggy), into the espresso, and place a single layer in the bottom of the pan.
Place a layer of strawberries over the ladyfingers.
Pour half of the cheese mixture over the strawberries, and sprinkle half of the grated chocolate.
Repeat the layering, using the rest of the ladyfingers, strawberries, cheese mixture and chocolate.
Chill 4 to 6 hours.
SOURCE: RecipeGirl.com
Here are a few more tiramisu recipes you might enjoy: