Here's a different way to make tuna salad:  Susie's Tuna Salad Recipe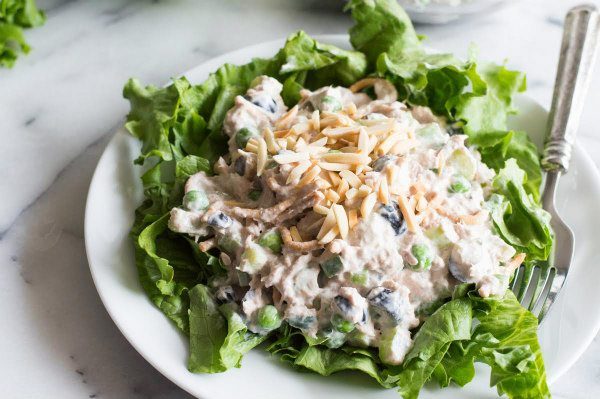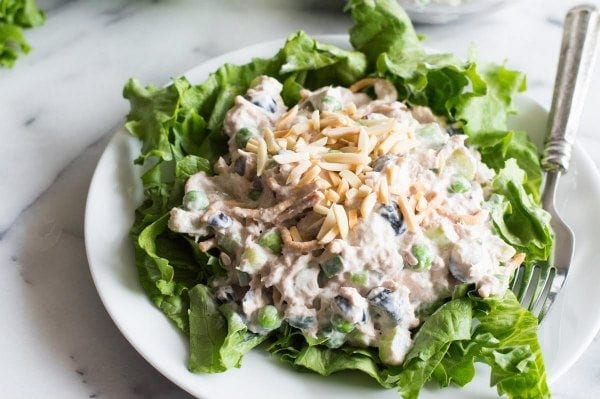 Who is Susie?  She's my sister- my wonderful older sister.  She was married young, so I often visited her and let her make me dinner.  This was one of her super easy favorites as a young bride.
You can put it together so easily and serve it over lettuce leaves.  I vividly remember the crunch of the toasted almonds and chow mein noodles.  All these years later, I still love it!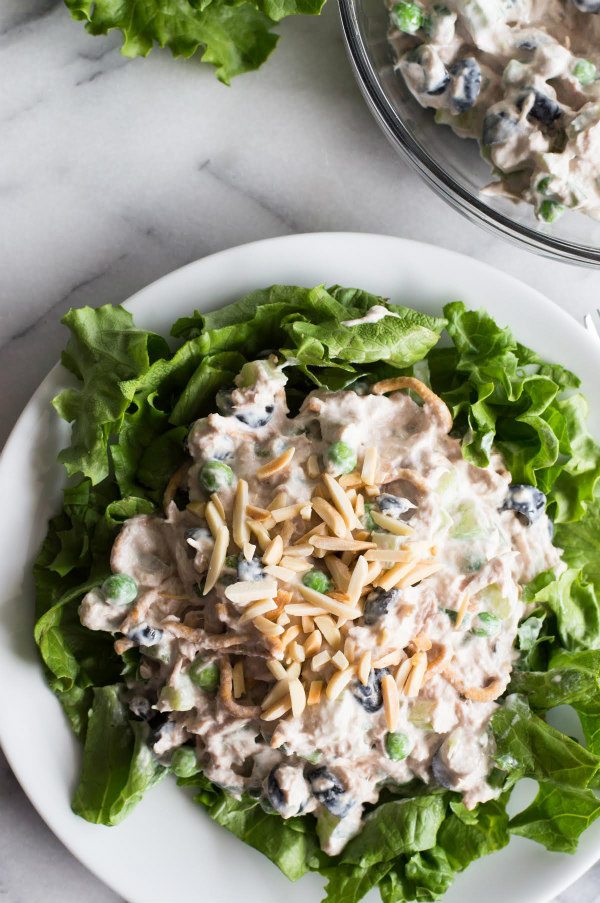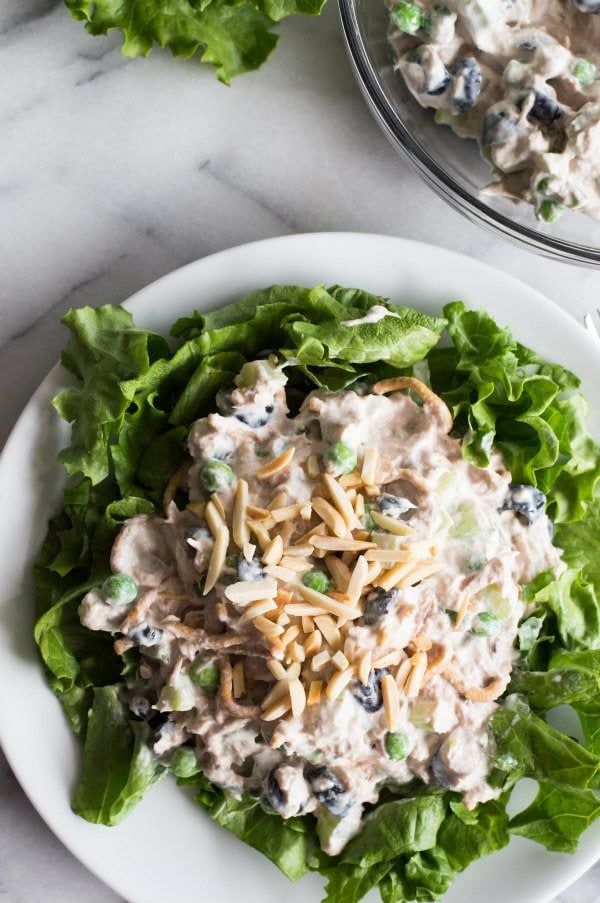 Susie's Tuna Salad Recipe
Yield:
4 servings
Prep Time: 15 minutes + chill time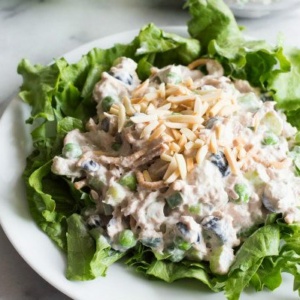 Ingredients:

1 cup light sour cream
1 tablespoon freshly squeezed lemon juice
1/2 cup frozen peas, thawed
1/2 cup chopped celery
1/2 cup chopped green bell pepper
1/3 cup chopped green onions
1/3 cup sliced olives
One 12-ounce can tuna packed in water, drained
1 can crispy chow mein noodles
4 cups chopped lettuce
1/3 cup slivered almonds, toasted

Instructions:

In a medium bowl, combine the sour cream, lemon juice, peas, celery, pepper, onion and olives. Flake tuna with a fork and stir in gently.
Cover and chill up to 4 hours.
When ready to serve, stir in the chow mein noodles. Divide the lettuce between four plates. Mound tuna mixture onto the lettuce. Sprinkle almonds on top.
SOURCE: RecipeGirl.com
Here are a few more recipes for tuna salad that you might enjoy: