Here's a new favorite for breakfast:  Sweet Potato Hash with Perfect Fried Eggs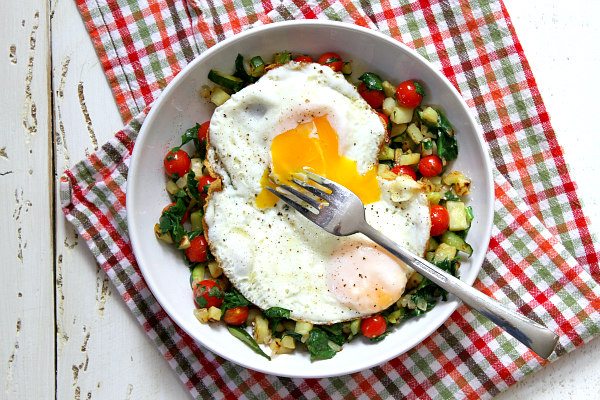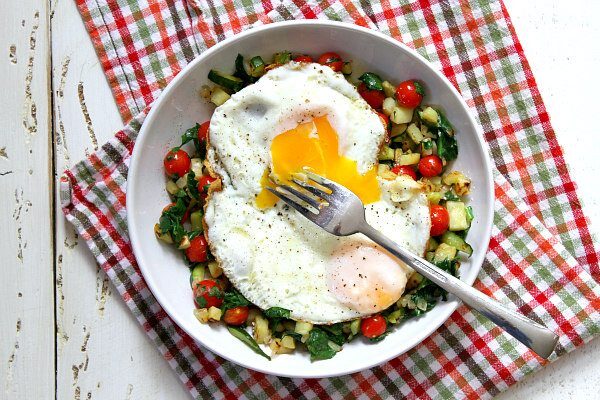 I've been ditching cereal for the last month or so now and replacing it mostly with eggs.  I am crazy about this healthy breakfast recipe- a bed of delicious and colorful vegetables topped with perfectly fried eggs… it's a good way to start the day off right.  I seriously make this recipe about every other day for breakfast.  I love it!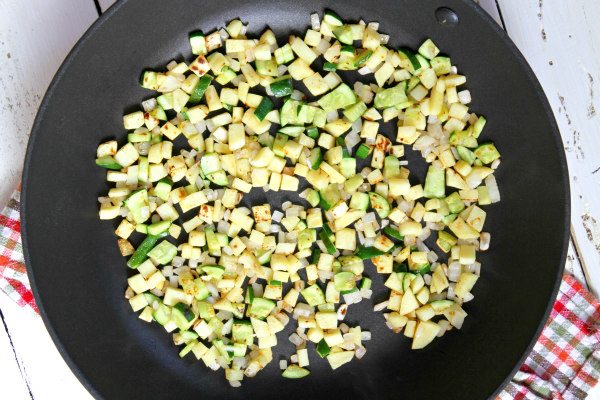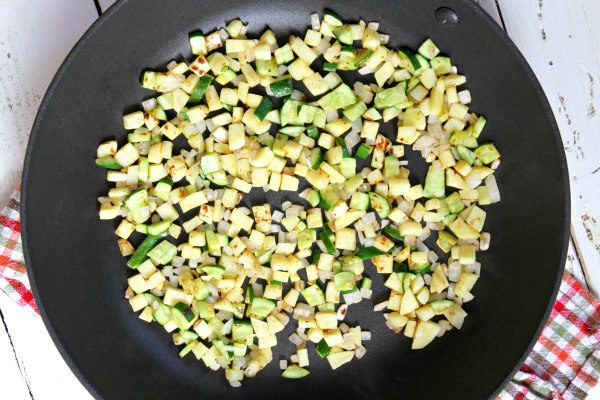 Start this recipe off by sautéing onion, zucchini and sweet potato in a little bit of butter, ghee or coconut oil.  I like to stir them all around until very soft and lightly browned.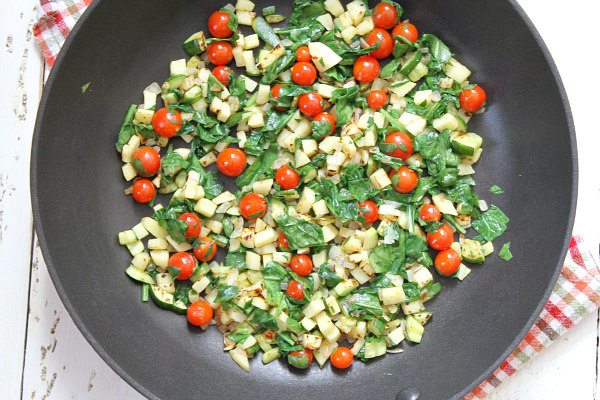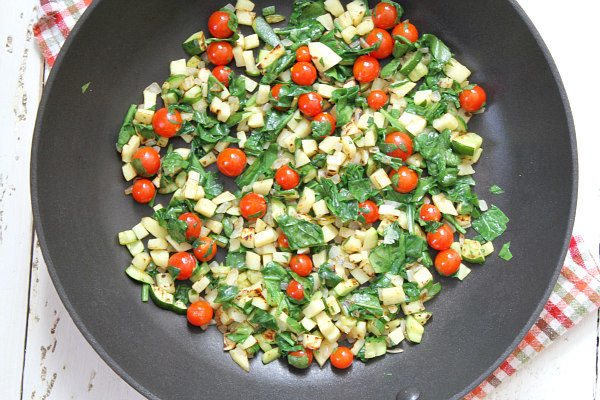 Then you'll add in some chopped spinach and cherry tomatoes and cook those until softened too.  The whole sauté process takes just about 7 minutes.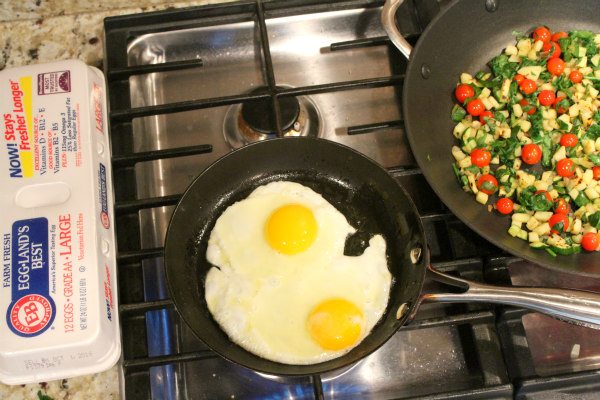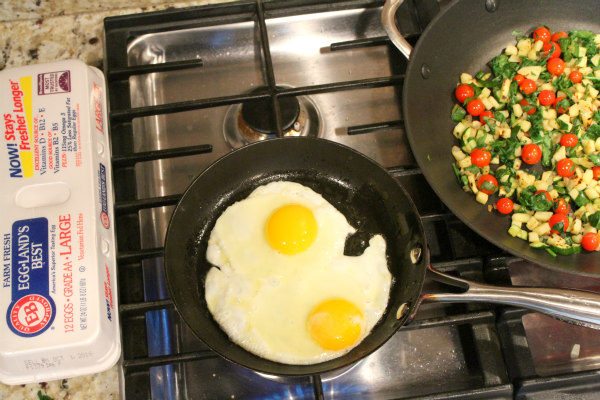 Once your veggies are done, it's time to fry the eggs.  I've been buying Eggland's Best eggs for quite some time now.  I like that they stay fresher longer than ordinary eggs, have 25% less saturated fat and have more than double the Omega-3's.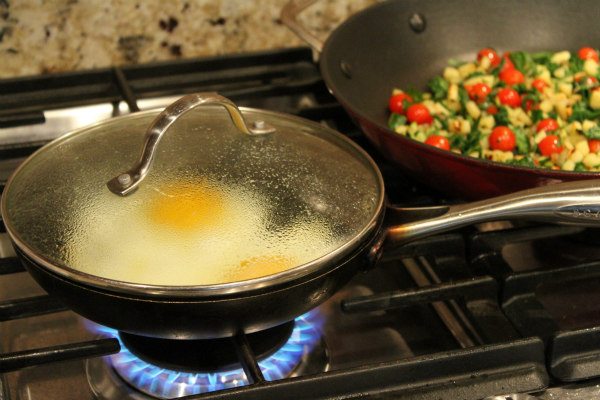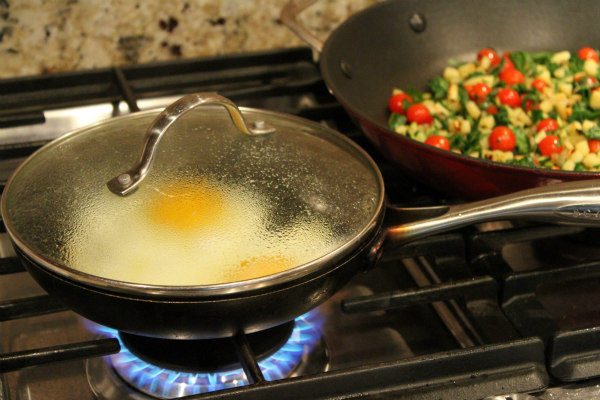 To make perfect fried eggs: I melt a little bit of butter, ghee or coconut oil in a small pan… then add my eggs… then put a lid on top to let them get cooked through to perfection on top (it just takes about 3 minutes).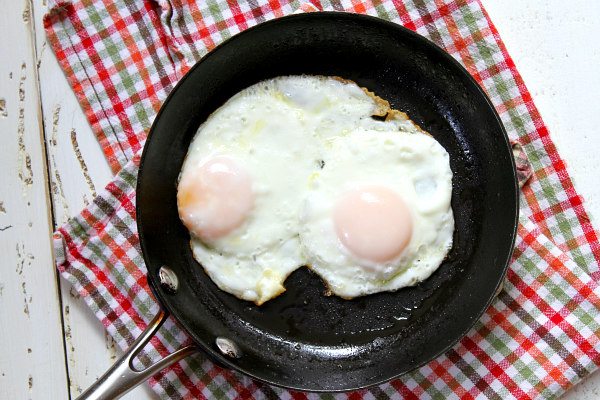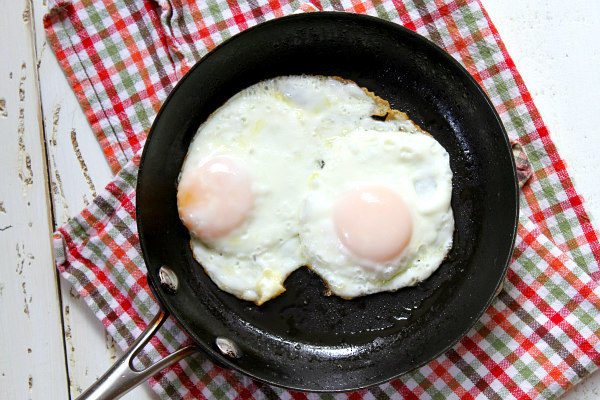 They come out perfect every time…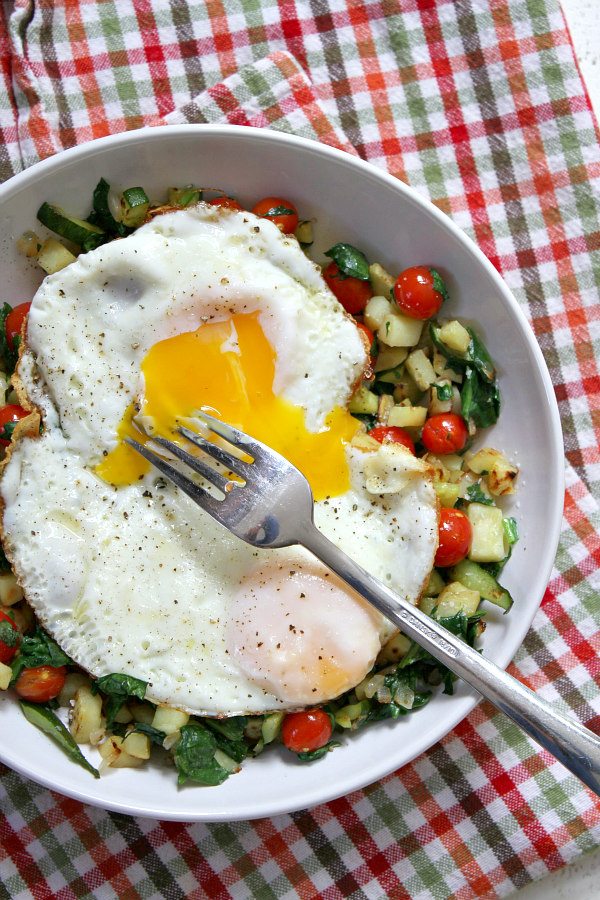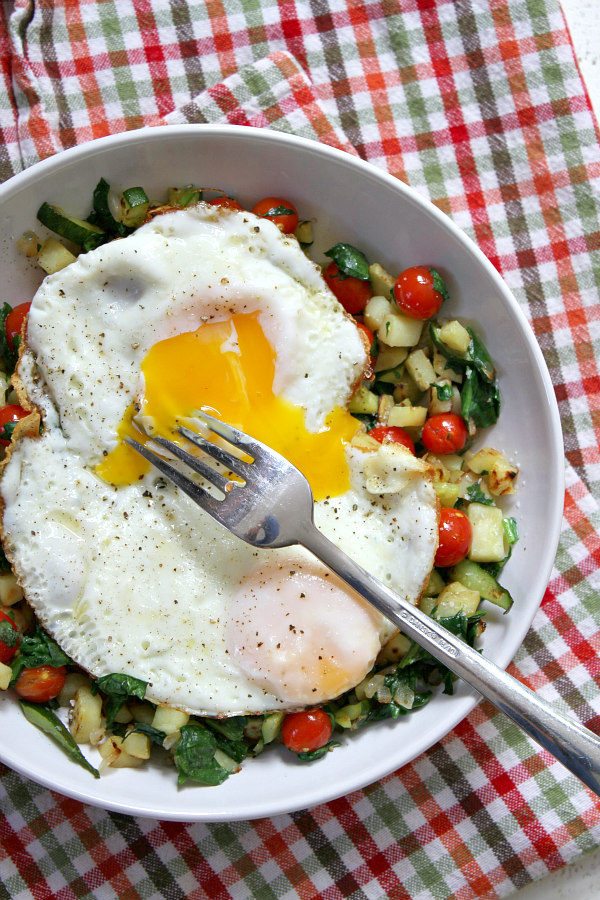 …just a little bit runny inside.  That's the way I like them!  This breakfast is filling and good-for-you all the way around.  Eggland's Best eggs are full of healthy protein and more of the vitamins and minerals we need compared to ordinary eggs.  That's good to know since I'm usually very active with exercise and dog walking in the mornings.  This is my favorite recipe to make for breakfast these days!
For more information, you can visit EgglandsBest.com.  Follow Eggland's Best on Facebook,Instagram, Pinterest and Twitter.
Sweet Potato Hash with Perfect Fried Eggs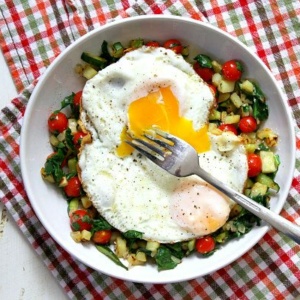 Yield:
One serving
Prep Time: 10 minutes
Cook Time: 7 minutes
Ingredients:
2 teaspoons butter, ghee or coconut oil- divided
1/2 small onion, finely chopped (about 1/3 cup)
1 small zucchini, finely chopped (about 1/2 cup)
1/2 medium sweet potato, peeled and finely chopped (about 1/2 cup)
1 cup packed chopped fresh spinach
1/2 cup tiny cherry tomatoes (or halved regular cherry tomatoes)
2 large Eggland's Best eggs
salt and pepper, to taste
Directions:
Melt desired cooking fat in a medium saucepan over medium-heat.  Add onion, zucchini and sweet potato and sauté until soft and lightly browned in spots- about 5 minutes.  Add spinach and tomato, and stir until spinach wilts.  Set aside.
In a small fry pan, melt desired cooking fat over medium-heat.  Add eggs, place a lid on top, and watch until eggs are at your desired doneness.
Spoon the veggies into a bowl, top with fried eggs, and sprinkle with salt and pepper.
Nutrition:
This recipe has 6 Weight Watchers Freestyle SmartPoints.  You can eat the whole thing!
SOURCE:  RecipeGirl.com
Here are a few more recipes with fried eggs that you might enjoy:
Disclosure:  This recipe was created in partnership with Eggland's Best.  I only write about products that I already use in my kitchen- and this is one of them!  RecipeGirl.com maintains full editorial control of the content published on this site. As always, all thoughts, opinions, and enthusiasm for products are entirely my own.