Here's a delicious savory pie option:  Swiss Cheese Pie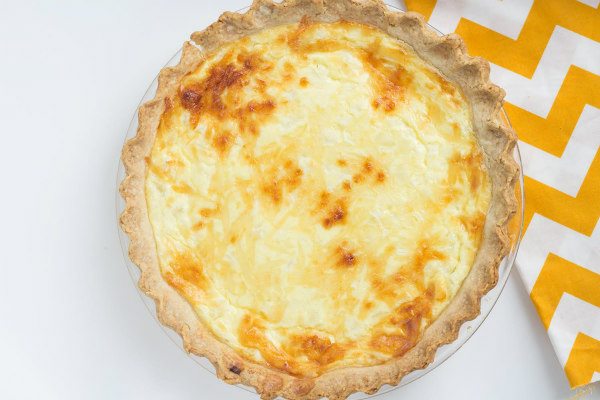 Are you a cheese lover like me?  Yes?  Then you'll love this pie!
Think of it as a pie with a rich and creamy, cheesy filling.  It's total comfort food!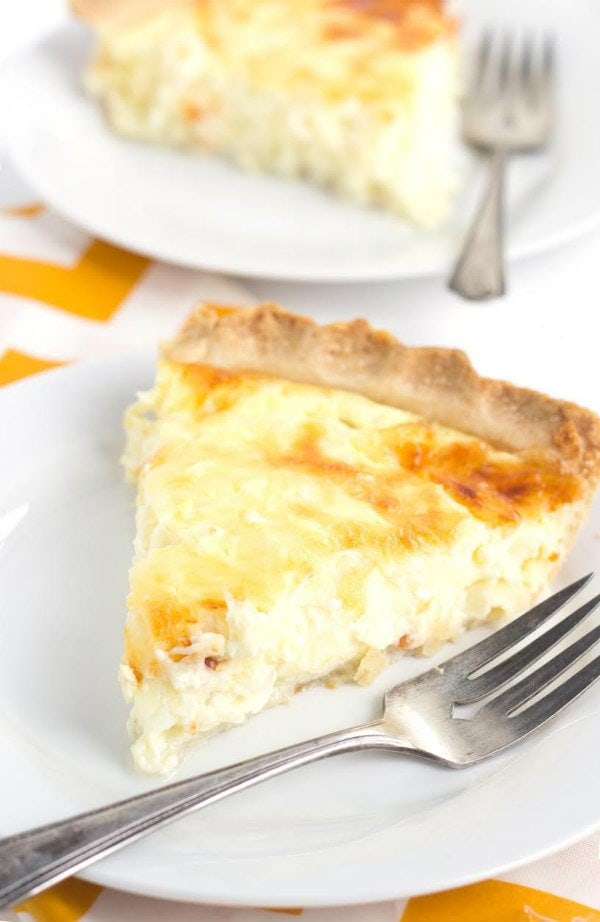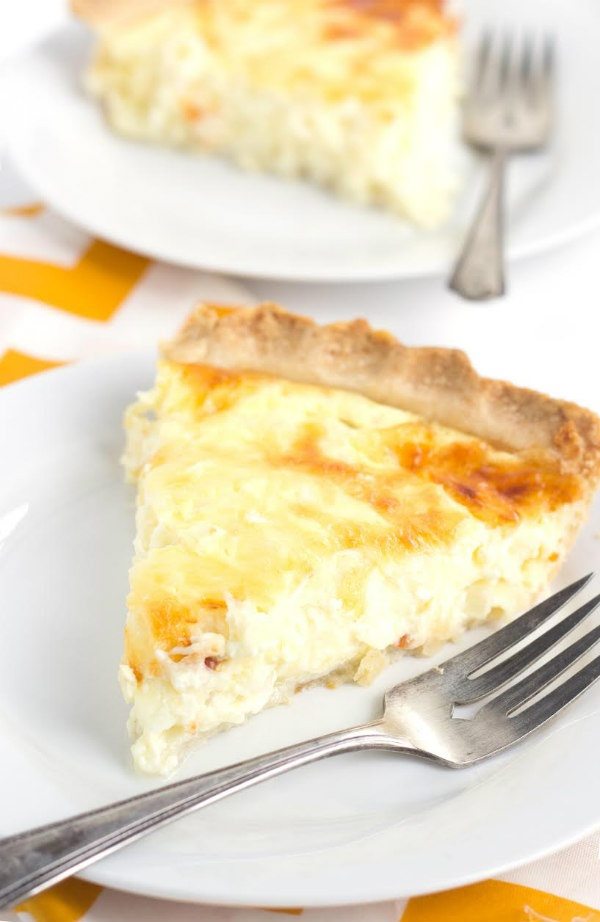 Swiss Cheese Pie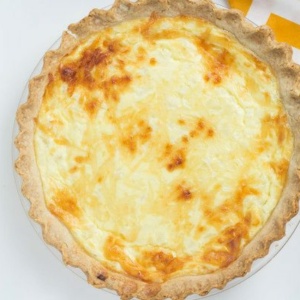 Yield:
6 servings
Prep Time: 10 minutes
Cook Time: 50 minutes
Ingredients:
1 unbaked pie crust
2 cups shredded Swiss cheese
1 tablespoon all-purpose flour
2 large eggs, beaten
1 1/2 cups half and half cream
1/2 teaspoon salt
1 medium onion, chopped finely
Directions:
Preheat oven to 350 degrees F.
Place the unbaked pastry crust in 9-inch pie pan and crimp the edges.
In a large bowl, mix the remaining ingredients. Pour into the pie shell and bake 50 minutes, or until puffy and golden brown.
SOURCE: RecipeGirl.com
Here are a few more savory pie recipes you might enjoy: