Fresh and bright-flavored Tabbouleh is a great salad to pair with just about anything.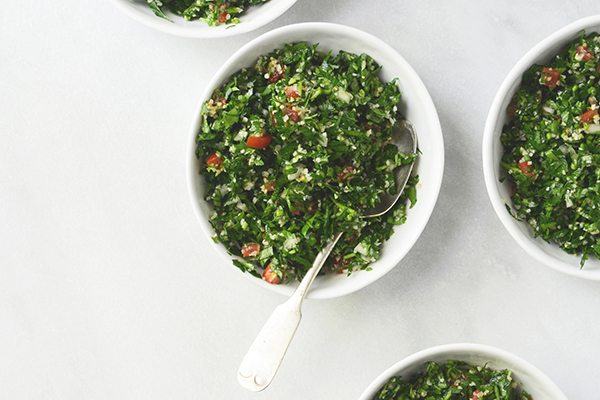 This salad is so simple in its flavors, but so fresh and bright. Lemon juice and olive oil combine to dress a verdant chiffonade of confetti-like parsley, with a bit of bulgur wheat and a couple veggies added in; this salad really is all about the parsley though!
Let's troubleshoot for a minute because there are two common mistakes that people fall into when making Tabbouleh: 1) they add too much bulgur wheat, and/or 2) they cut the parsley wrong. Both of these things are easy to fix! Just use the amount of bulgur wheat called for in this recipe and you'll be good to go with that, and I'll guide you through how the parsley should be cut.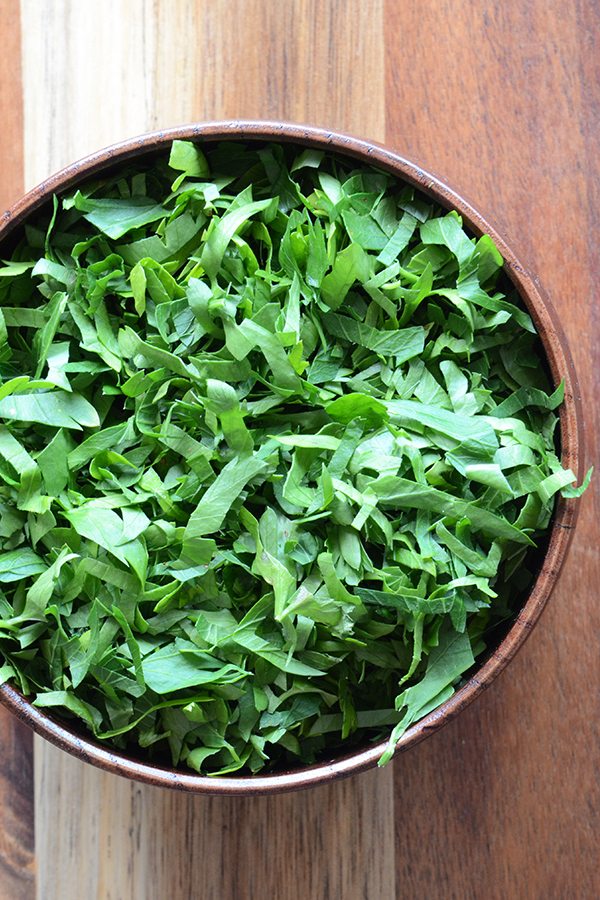 For this salad, the parsley should be cut using the chiffonade method. Chiffonade is a French word that means "little ribbons" (I like to think of them as confetti-like strips), and the technique involves stacking up dry parsley leaves (or any herb, for that matter), rolling them up tightly, and thinly slicing them with a sharp knife. The result is of course beautiful, but it is functional as well. Slicing herbs like this ensures that they stay crisp and fresh longer, instead of quickly wilting and/or turning black, as can happen when herbs are bruised.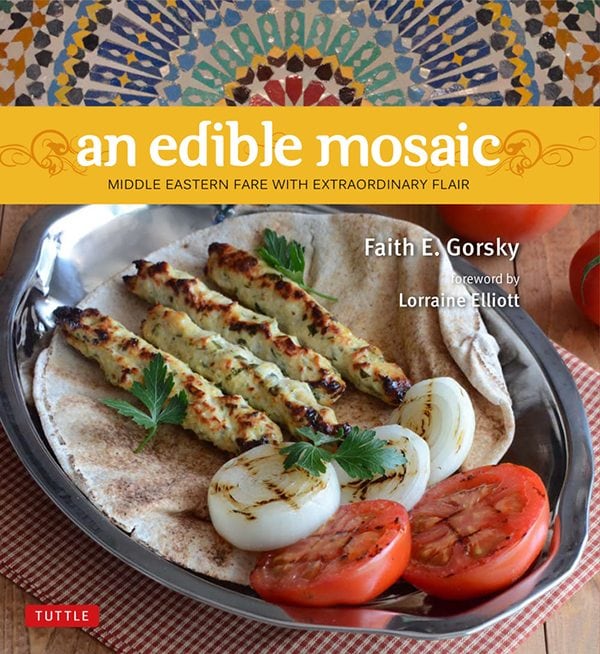 This recipe comes from my cookbook, An Edible Mosaic: Middle Eastern Fare with Extraordinary Flair, where I share authentic Middle Eastern recipes and cooking methods I learned from my Syrian mother-in-law. The recipes there streamlined just a bit to fit into our modern way of cooking, while still keeping their integrity. My goal was to take the intimidation out of Middle Eastern cooking and make it approachable for everyone!
If you're thinking about what to pair with this salad, it's a nice compliment to just about anything that comes off the grill…burgers, steak, chicken, and even fish!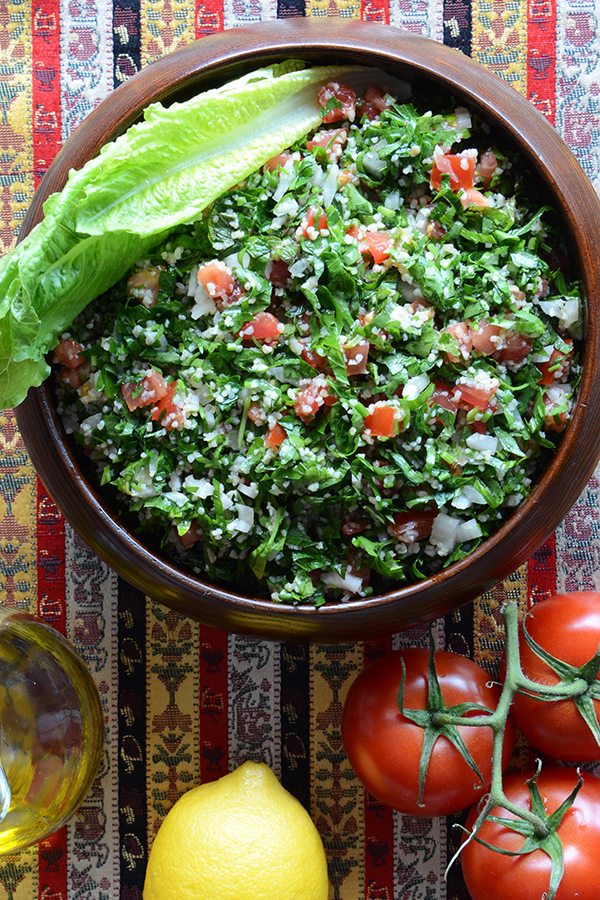 Tabbouleh
This is delicious served with grilled meats or simply on its own.
Recipe Details
Ingredients
3

large bunches

fresh parsley

½

cup

fine-ground bulgur wheat

1

cup

hot water

2 to 3

medium

lemons,

juiced (a scant ½ cup; see note below)

¾

cup

olive oil

1

teaspoon

salt

¼

teaspoon

freshly ground black pepper

4

sprigs

fresh mint leaves,

minced

1

medium

onion,

minced

3

medium

tomatoes,

diced

romaine lettuce leaves,

for serving (optional)
Instructions
Wash the parsley and completely dry it. Holding them by the stems, gather a handful of parsley leaves together in one hand. Roll the leaves tightly together and use a sharp paring knife to cut them into thin strips. Repeat this process until all the parsley is chopped.

Put the bulgur in a medium bowl and pour the water on top; soak until softened, about 10 minutes. Drain the bulgur in a fine mesh sieve, pressing with the back of a spoon to extract the excess water. Fluff the bulgur with a fork.

Whisk together the lemon juice, olive oil, salt, and pepper in a small bowl. Gently combine the parsley, bulgur, mint, onion, tomato, and dressing in a large bowl.

Transfer to a serving bowl; if desired, serve the Tabbouleh with lettuce leaves to scoop up the salad.
Notes
Lemon Juice: We like our Tabbouleh tangy, so I usually use the juice of 3 lemons. If you don't want it quite as tangy, start with the juice of 1 lemon and add more to taste.
Nutrition
Serving:
1
serving
,
Calories:
312
kcal
,
Carbohydrates:
16
g
,
Protein:
3
g
,
Fat:
28
g
,
Saturated Fat:
4
g
,
Polyunsaturated Fat:
3
g
,
Monounsaturated Fat:
20
g
,
Sodium:
410
mg
,
Potassium:
402
mg
,
Fiber:
4
g
,
Sugar:
3
g
,
Vitamin A:
2944
IU
,
Vitamin C:
55
mg
,
Calcium:
57
mg
,
Iron:
2
mg
Here are a few more Middle Eastern and Mediterranean-inspired recipes you might enjoy:
Disclosure: There are Amazon affiliate links included within this post.