A really nice dough for shaped cookies with a buttery, vanilla flavor:  Vanilla Cut Out Cookies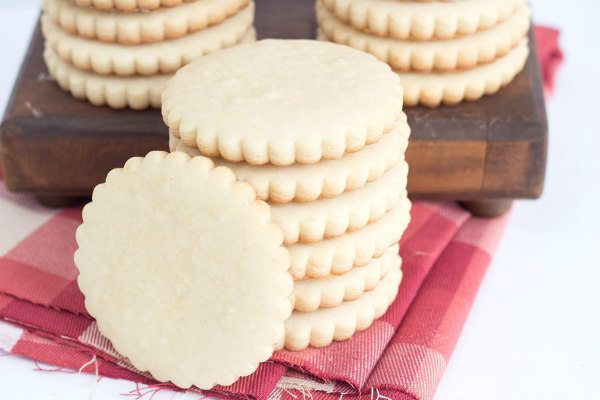 The outer edges of these cookies are crunchy, and the insides are softer.  They are buttery and slightly sweet.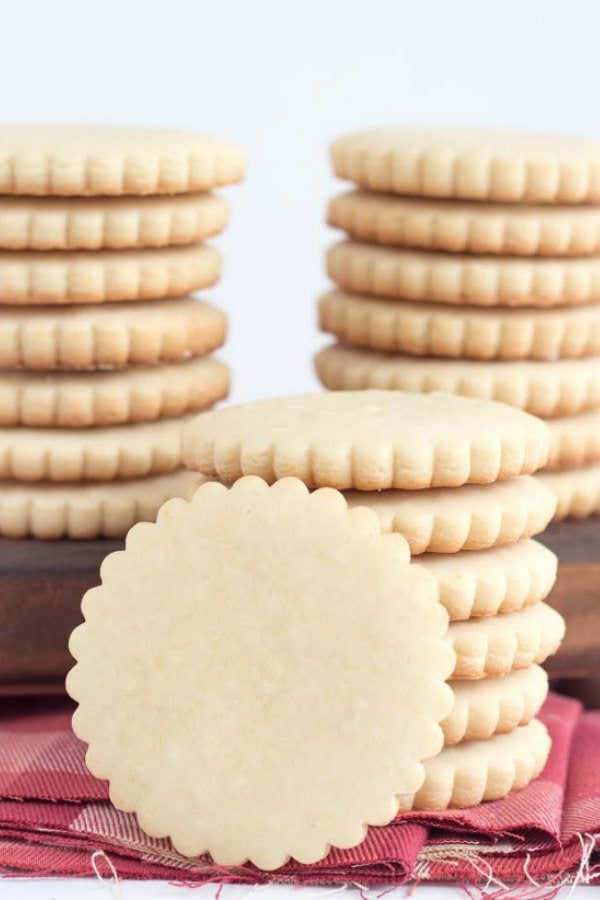 Vanilla Cut Out Cookies
This recipe turns out lovely vanilla tasting cookie.
Yield:
5 dozen cookies (depending on size of cutters)
Prep Time: 30 minutes + chill time
Cook Time: 8 minutes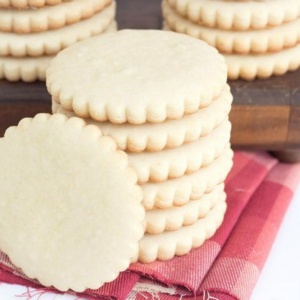 Ingredients:

4 cups all-purpose flour
1 teaspoon baking powder
1/2 teaspoon salt
1 cup (2 sticks) salted butter (no substitutes)
1 cup granulated white sugar
2/3 cup light corn syrup
1 Tablespoon vanilla extract
1 large egg, beaten

Instructions:

In a medium bowl, whisk together the flour, baking powder, and salt; set aside.
Combine the butter, sugar, and corn syrup in a small saucepan. Cook and stir over medium heat until butter is melted and sugar is dissolved. Pour into a large mixing bowl. Stir in the vanilla. Cool for 20 minutes. Add the egg; mix well.
Add the flour mixture to the egg mixture; stir until combined. Divide the dough in half and wrap each half in plastic wrap. Chill at least 2 hours. (If the dough chills overnight, let it stand for 5 to 10 minutes at room temperature before rolling).
Roll each portion on a lightly floured surface until 1/8-inch-thick. Cut into desired shapes with floured cookie cutters or a sharp knife. Place the cutouts 1-inch apart on an ungreased cookie sheet.
Bake in a 375° oven for 8 to 10 minutes or until the edges are lightly browned. Cool on cookie sheet for 1 minute. Transfer the cookies to wire racks and cool completely.
SOURCE: RecipeGirl.com