I might be drinking these cocktails all summer long > Watermelon Gin Fizz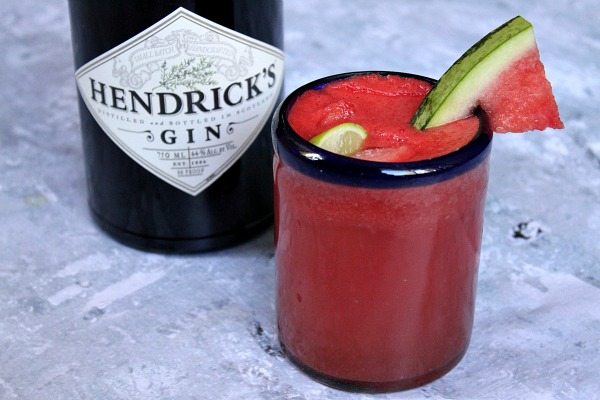 You do realize that today is June 20th, and that tomorrow is the first "official" day of summer, right?  That's just so crazy.  Where I live, I feel like winter ended and summer began and we kind of missed spring altogether.  Not that I'm complaining or anything.  I love winter.  I adore summer.  Who cares about spring?  The warm weather is what I love most.  I love being outdoors, I love going for hikes in our mountains, I love sitting on the beach in beautiful Lake Tahoe and sifting my toes through the sand, I love floating down the Truckee River in a raft, and I love spending time on the East Coast beaches looking for sea glass.  Oh, and then there's ice cream, and lobster rolls and fun summer cocktails- like this one!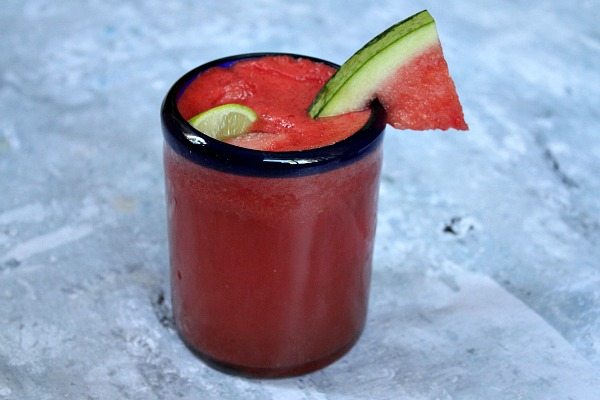 I eat watermelon-everything in the summer.  There isn't anything much better than eating a wonderful cold, sweet and ripe slice of watermelon on a hot day, juice dribbling down your chin and hands sticky as can be.  And if you are able to get your hands on one of those then you might as well make some watermelon cocktails too!  This one starts with watermelon JUICE (easily made by pureeing watermelon in a blender and then straining out the pulp).  If you can resist drinking the watermelon juice, you'll combine it with gin, lime and ginger ale.  It's a simple, summery, sweet drinky drink.  I'm not even normally a drinky-drink kind of girl, but this one… um, YES.  I'm gonna dub it as the "official cocktail of summer 2014."  That's okay with you, right?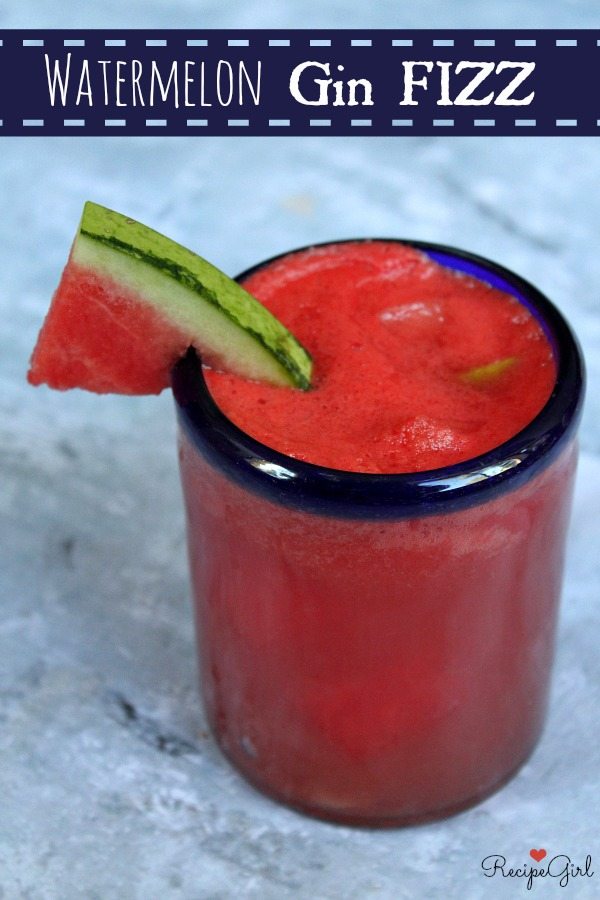 This recipe makes four cocktails.  I'd suggest you double the recipe… or make an entire pitcher.  Everyone will want a re-fill.  Enjoy, and happy summer!
Watermelon Gin Fizz
Yield:
4 cocktails
Prep Time: 15 min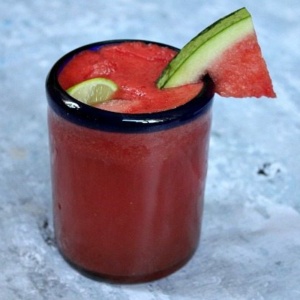 Ingredients:

4 cups diced, seedless watermelon
1/4 cup simple syrup (see TIPS below)
8 ounces gin
1/2 cup freshly squeezed lime juice
chilled ginger ale
ice cubes
frozen watermelon cubes, to float in the drink
small watermelon wedges, for garnish
simple syrup, optional

Instructions:

1. In a blender, mix watermelon with chilled simple syrup. Blend until pureed, then pour through a strainer to get rid of the pulp. Divide the sweetened watermelon juice between four glasses (each filled with a few ice cubes). Top each with 2-ounces of gin (if you don't prefer that much, reduce to 1 1/2 ounces), 2 tablespoons lime juice and 1/3 to 1/2 cup ginger ale. Add a few frozen watermelon chunks and garnish with a watermelon wedge.

Tips:

*To prepare simple syrup, mix 1/4 cup water with 1/4 cup granulated white sugar in a glass measuring cup. Microwave until warm, then stir until sugar dissolves. Refrigerate until chilled and ready to use.