Fabulous flavor for a margarita: Blueberry Margaritas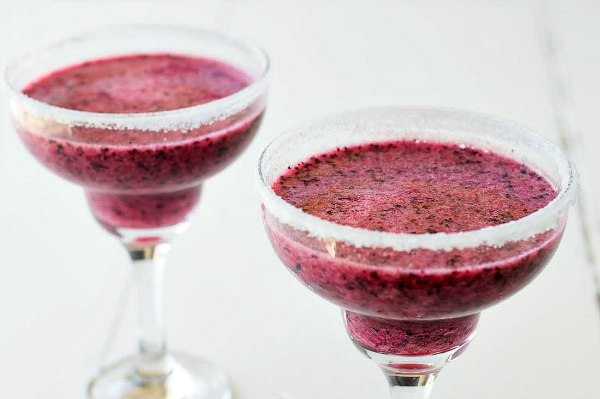 These are a beautiful color, and the flavor is a lovely combination of blueberry and lime.  A virgin variety is yummy for the little ones.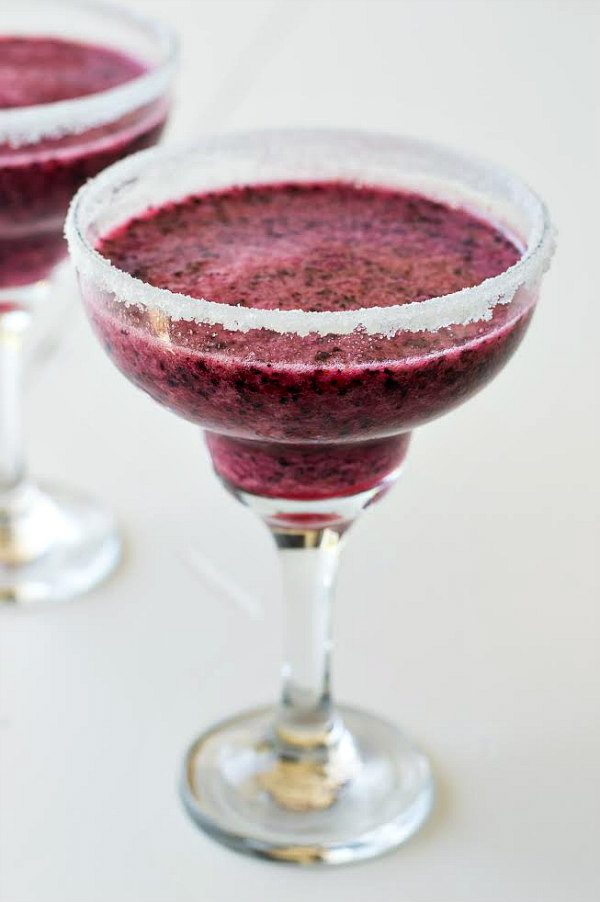 Blueberry Margaritas
Yield:
6 servings
Prep Time: 10 minutes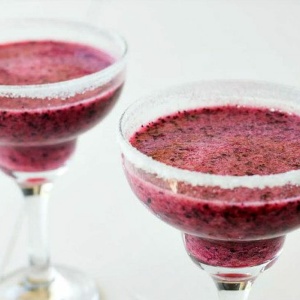 Ingredients:

3 cups ice cubes
1/3 cup good tequila
2 cups fresh blueberries (frozen are ok too)
6 ounce can frozen limeade
1/4 cup powdered sugar
1/4 cup Cointreau
fresh orange juice
granulated fine white sugar

Instructions:

Process all ingredients except orange juice and granulated sugar. Blend until smooth.
Dip rims of serving glasses in orange juice and then in sugar. Pour frozen blueberry mixture into glasses.

Tips:

TIP:  Don't dip these margaritas in salt- the blueberry flavor requires the sweet accompaniment of sugar.
SOURCE: RecipeGirl.com