I have a fruity margarita recipe for you today! < Pineapple Margaritas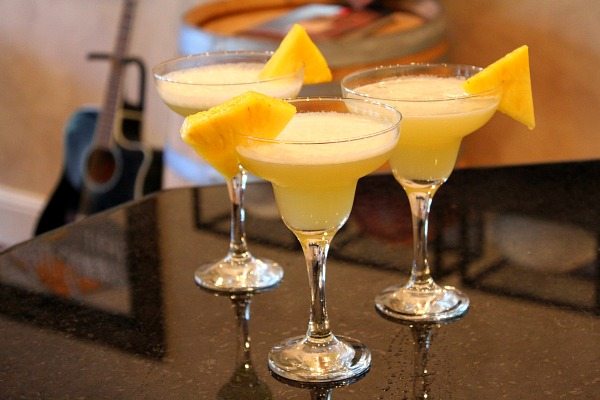 I have never, ever been a huge fan of margaritas- you know, the classic kind.  Maybe I've just not had the right one, or maybe I haven't found the best tequila to make it awesome or something.  But I just don't love them like most of the rest of the world.  FRUITY margaritas are another story- especially the margaritas that utilize fruits that aren't really the norm.  Mango?  I'm in.  Melon?  YES.  Watermelon?  Give me two of those.  And these Pineapple margaritas… I love these too.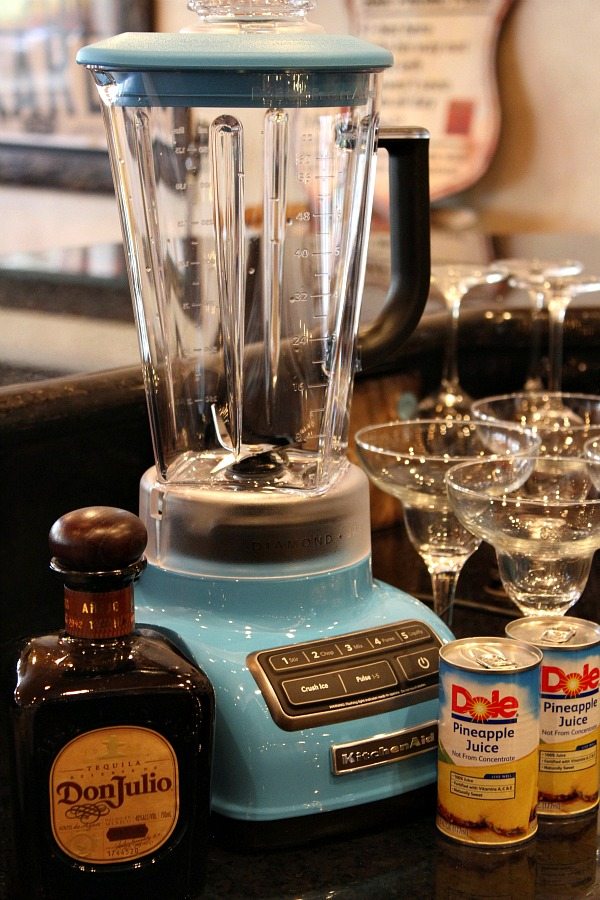 I'm all for using good tequila for drinks- this Don Julio stuff is an Anejo variety-  It literally takes 14 years to age and produce, resulting in a smooth and flavorful tequila.  My husband didn't want me to use it for margaritas since the flavor is mixed in with other strong flavors, but I did it anyways.  Anejo tequila is a great sipping tequila too.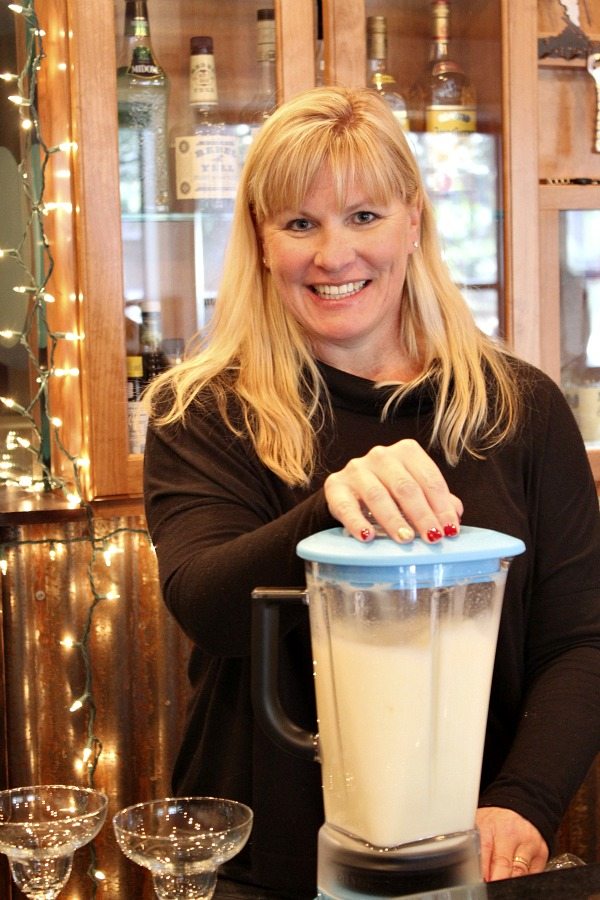 I was the margarita maker- using my fancy schmancy new KitchenAid blender.  About 5 seconds after taking this photo, I took the lid off the blender, wiggled it off its base and accidentally turned on the blender again while doing so.  Margaritas went everywhere!  Fun stuff.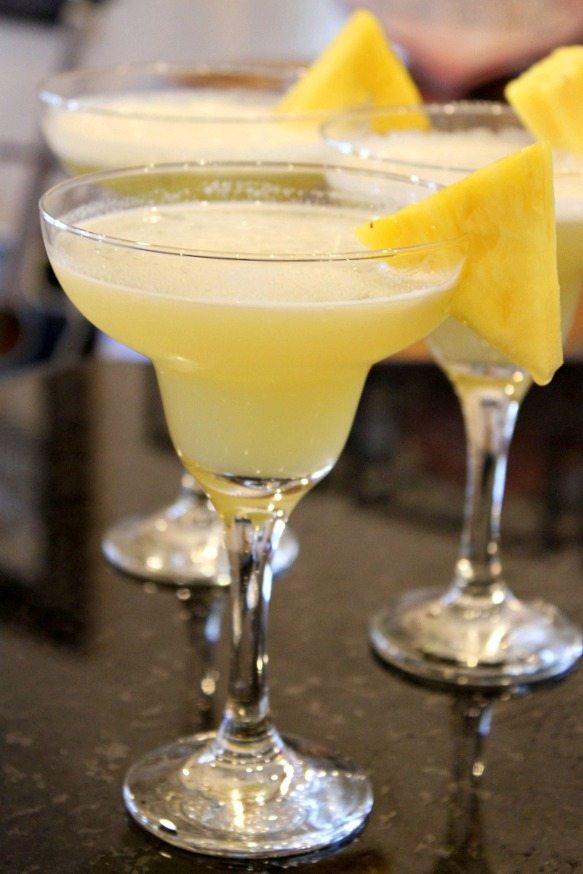 Eventually the margaritas made it to these margarita glasses.  I personally love to add fresh pineapple as garnish because fresh pineapple is the BOMB to munch while you're drinking a cocktail.  Enjoy this fruity margarita, and have a Happy Cinco de Mayo!
Pineapple Margaritas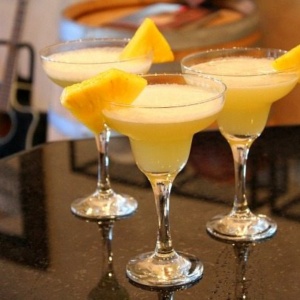 Yield:
4 cocktails
Prep Time:10 min
Ingredients:
1 cup good tequila
1 cup pineapple juice
1/4 cup freshly squeezed lime juice
6 tablespoons triple sec
4 teaspoons granulated white sugar
2 tablespoons Cointreau
crushed ice
lime slices or pineapple slices for garnish (optional)
Directions:
Fill blender about 1/3 full with ice. Add all ingredients (except garnish). Blend. Pour in to glasses and garnish. Drink!
Other margarita recipes you should check out:
5 Fruity Margarita Recipes 
Sangria Swirled Frozen Margaritas
Watermelon Margaritas
Mango Margaritas