Another delicious soup recipe: Wild Rice Soup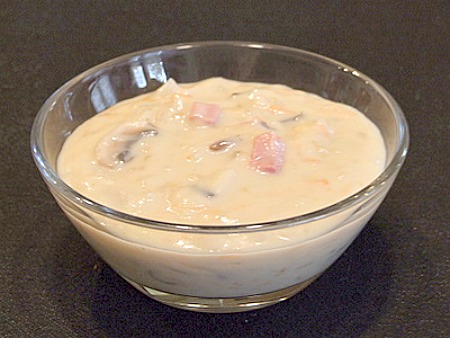 Wild Rice Soup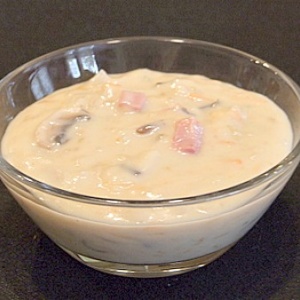 Yield:
6 servings
Prep Time:15 minutes
Cook Time:25 minutes
Ingredients:
6 tablespoons (3/4 stick) salted butter
1/2 cup yellow onion, finely diced
1/2 cup all-purpose flour
3 cups low-sodium chicken broth
2 cups cooked wild rice
1/3 cup diced ham
1/2 cup finely shredded carrots
3 ounces fresh mushrooms, sliced
1/3 cup finely sliced celery
3 tablespoons slivered almonds
salt and pepper, to taste
1 cup half and half
3 tablespoons dry sherry or dry white wine
fresh parsley or chives for garnish
Directions:
Melt butter in large skillet. Sauté onion until softened, and then whisk in flour. Gradually stir in broth. Cook over medium heat, stirring constantly until it comes to a boil. Boil and stir 1 minute. Stir in rice, ham, carrots, mushrooms, celery, almonds, salt, and pepper.
Simmer until all ingredients are tender. Whisk in half & half and sherry. Heat to desired serving temperature and serve with parsley as garnish.
Tips:
This recipe freezes well.
SOURCE: RecipeGirl.com