10 Favorite Pancake Recipes!
So it's Saturday… or Sunday… and in my house that means Pancake Day!  My guys wake up on weekend mornings and sneak downstairs to see which variety of pancake I'm trying next.  I love trying new recipes, but I also enjoy repeating some of our family favorites too.  Here are my Top 10 All- Time Favorite Pancake Recipes– let me know which ones you'd like to try!

Cinnamon Roll Pancakes:  My son especially loves this variety.  They take some practice to get just right, and they're a little messy, but I think they're worth it!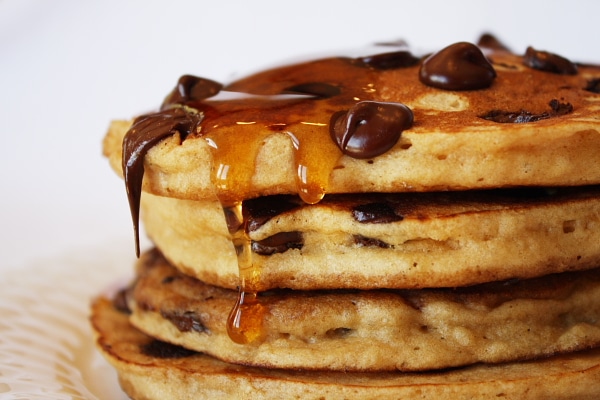 Whole Wheat Chocolate Chip Pancakes:  These are pancakes on the healthier side of things with added chocolate chips to even things out 😉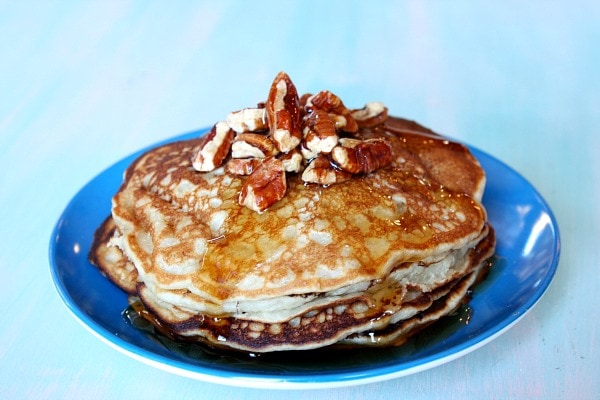 Banana- Pecan Pancakes:  I'm a big fan of both bananas and pecans, so this variety definitely works for me.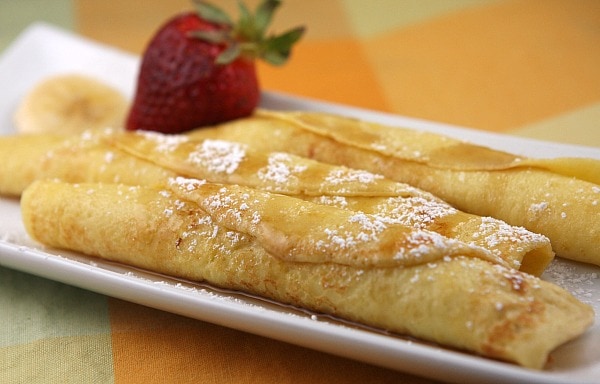 Norwegian Pancakes:  I'm Swedish, but I grew up loving these Norwegian Pancakes.  They're thin and rich and wonderful.  I love to eat them with a little bit of jam and powdered sugar.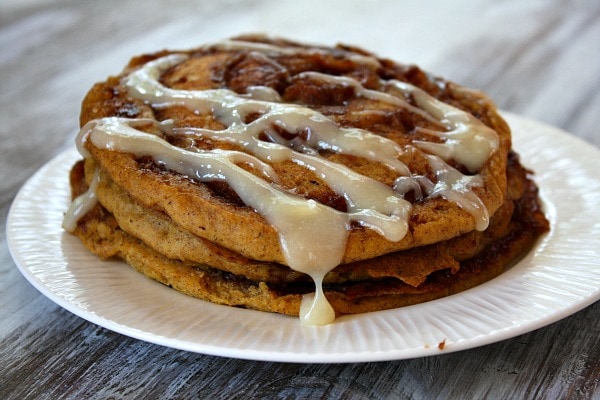 Pumpkin Cinnamon Roll Pancakes:  This variety of cinnamon roll pancakes is another favorite in our house!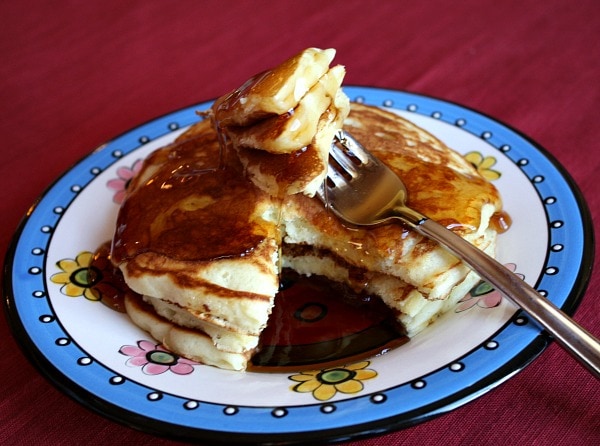 Buttermilk Pancakes:  This is your typical buttermilk pancake recipe.  It's easy to make, and it's better than a boxed mix for sure.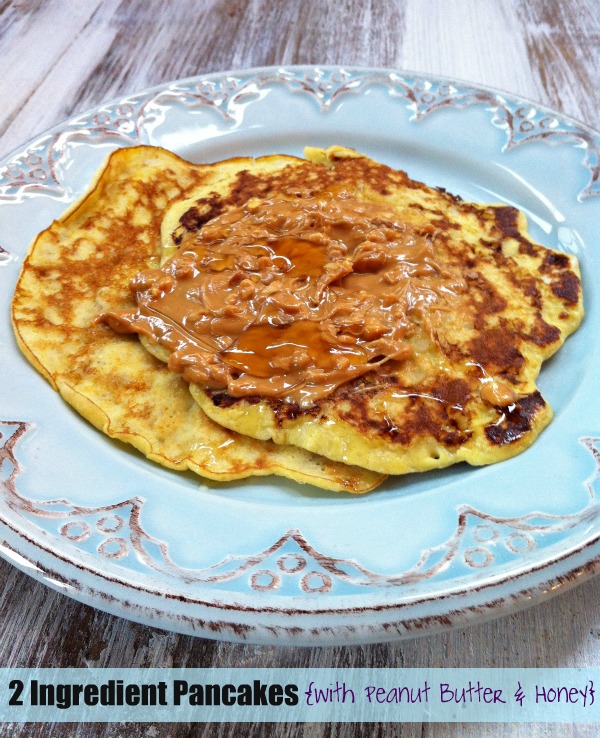 2 Ingredient Pancakes:  I'm currently obsessed with the 2-Ingredient pancake.  If you haven't tried them yet, you simply must!  It's incredible how they turn out to taste like pancakes (with no flour).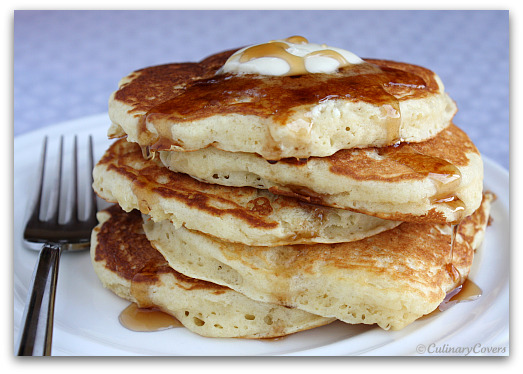 Basic Pancakes:  This is probably the pancake recipe I make the most.  It's originally from Martha Stewart.  I mix a big batch, make them and freeze them to eat during the week.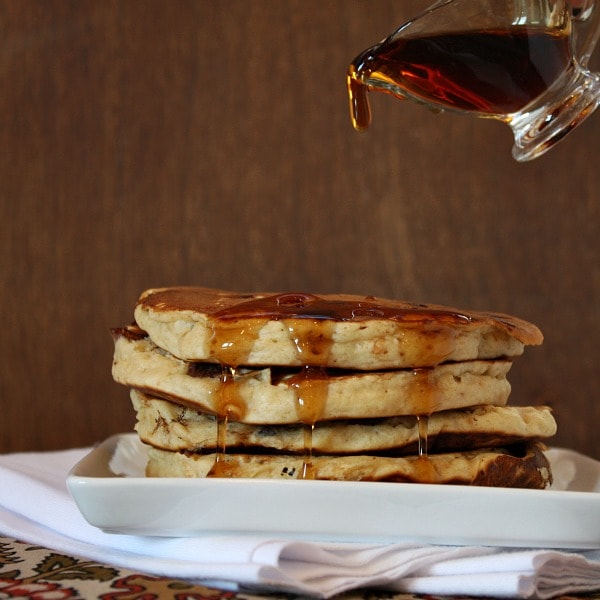 Peanut Butter- Chocolate Chip Pancakes:  This is one that RecipeBoy makes once in a while.  PB/Choc lovers will like this one.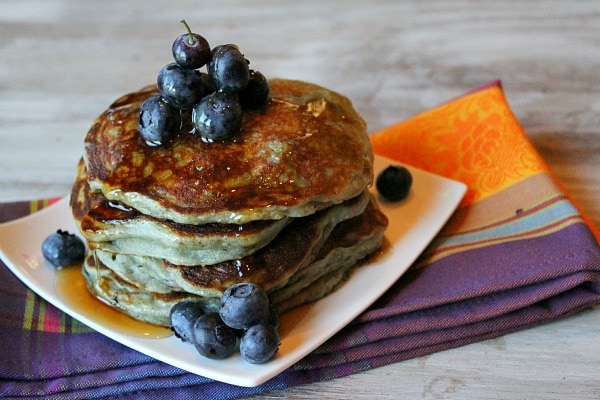 Greek Yogurt Pancakes:  This is definitely one of those great discoveries- pancakes made with Greek yogurt.  It's a great way to add a little protein into your family's pancake breakfast!
I'll be making the Greek Yogurt Pancakes live on TV this Tuesday- Feb 26th!  If you're in San Diego, it will air on San Diego Living between 9 and 10 AM on the CW (channel 6 on Time Warner Cable).  Let me know if you'll be tuning in!
Don't forget to enter my $100 Visa Gift Card Giveaway (Making Mornings Easier to Manage) on this post!
Have a great weekend, and I hope you'll be trying a new pancake recipe for your family!
Comments