A delicious, peanut buttery twist on the classic oatmeal cookie: Oatmeal Jumbos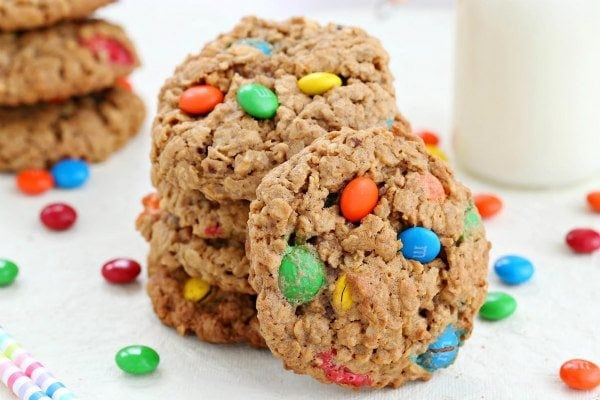 These cookies have always been a family favorite!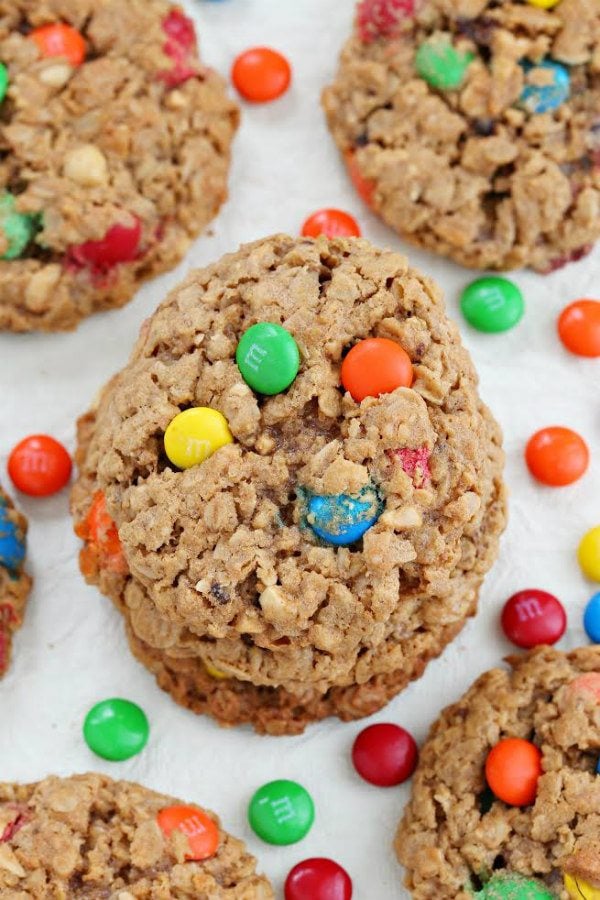 Yield: 3 dozen cookies
Prep Time: 20 minutes
Cook Time: 13 minutes
Oatmeal Jumbos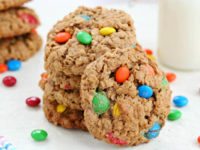 Ingredients:
1 cup smooth peanut butter
1/2 cup butter, at room temperature
1 1/2 cups brown sugar, packed
1/2 cup granulated white sugar
1 1/2 teaspoons baking powder
1/2 teaspoon baking soda
3 large eggs
2 teaspoons vanilla extract
4 cups quick-cooking rolled oats
3/4 cup chopped peanuts
1 1/2 cups M&M's
additional M&M's and peanuts (optional)
Directions:
Preheat oven to 350°F.
In a large bowl, use an electric mixer to combine the peanut butter and butter until smooth (about 30 seconds). Add the sugars, baking powder and baking soda; beat until combined. Beat in eggs and vanilla until combined. Stir in the oats, peanuts and M&M's.
Place heaping spoonfuls of dough onto an ungreased cookie sheet, leaving a couple of inches in between cookies.
Bake 13 to 16 minutes or until edges are lightly browned. If you've made smaller cookies, check them after about 10 minutes.
Cool on cookie sheet for 2 minutes, and then transfer to a wire rack to cool completely.
Tips:
If you'd like the cookies to look 'visually' more attractive, stick a few more peanuts and M&M's onto the top of each glob of dough.
If you are preparing this recipe as GLUTEN-FREE, just be sure to use brands of peanut butter, oats, vanilla and M&M's that are known to be GF.
3 Responses to "Oatmeal Jumbos"
Leave a Comment