Classic Rice Pilaf Recipe
Here's an easy, Classic Rice Pilaf Recipe for you: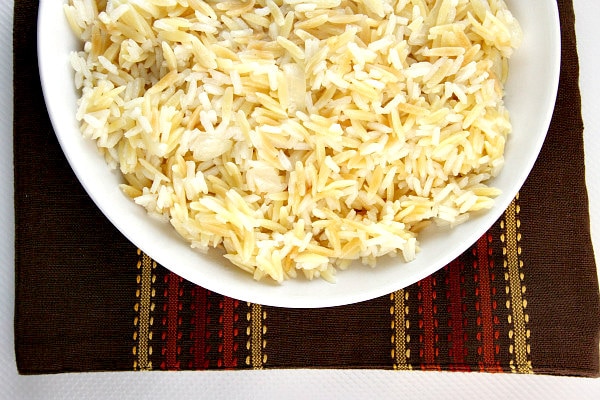 Call me addicted to Rice-a-Roni.  Guilty, as charged.  I've always love the stuff a little too much.  I know that eating rice from a package isn't as good as making it homemade, so I decided to go for it.  I made some homemade rice pilaf.  It was so easy!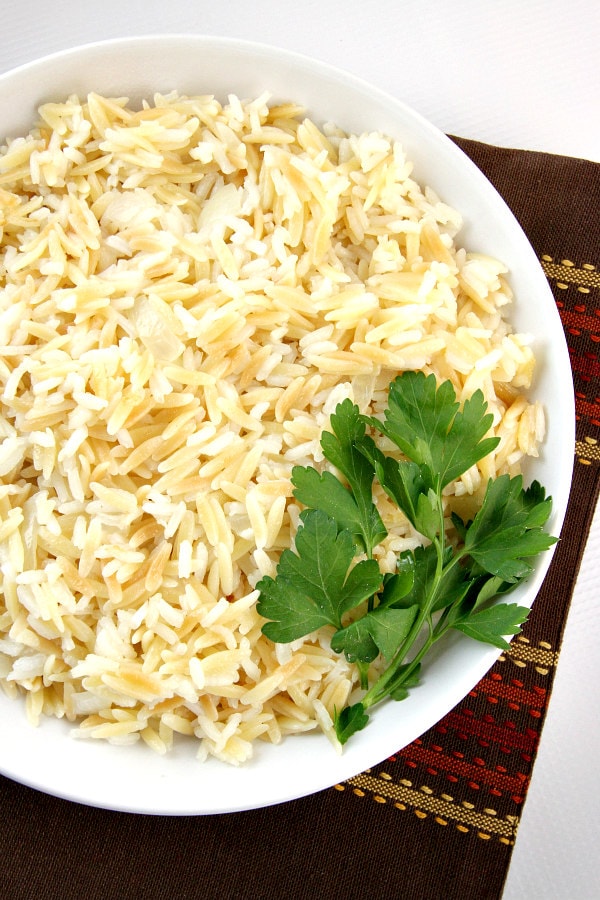 All that's involved is toasting some orzo pasta in butter with onions and garlic.  Rice and broth are added in later and cooked until tender.  No more Rice-a-Roni for me!  And hopefully for you too 🙂
Yield: 4 servings
Prep Time: 10 minutes
Cook Time: 35 minutes
Classic Rice Pilaf Recipe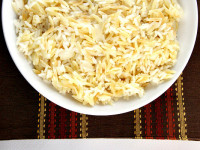 Ingredients:
2 tablespoons butter
1/2 cup orzo pasta
1/2 cup finely diced onion
2 cloves garlic, minced
1/2 cup uncooked white rice
2 cups chicken broth
salt and pepper, to taste
1 tablespoon finely chopped parsley, optional
Directions:
Melt the butter in a medium skillet over medium-low heat.  Add pasta and onion; cook until the pasta is golden brown and the onion has softened.  Add garlic and cook until fragrant (1 minute).  Mix in the rice and chicken broth, turn heat to high and bring to a boil.  Reduce heat to medium-low, cover and simmer for 20 to 25 minutes (until liquid is absorbed and the rice is tender).
Remove from heat, stir, and add salt and pepper to taste.  Stir in parsley, if using.
SOURCE:  RecipeGirl.com (adapted from AllRecipes)
Here are a few more rice recipes you might like:
16 Responses to "Classic Rice Pilaf Recipe"
Leave a Comment