This Colcannon recipe is a traditional Irish recipe. These Colcannon potatoes make an excellent side dish to corned beef and lamb.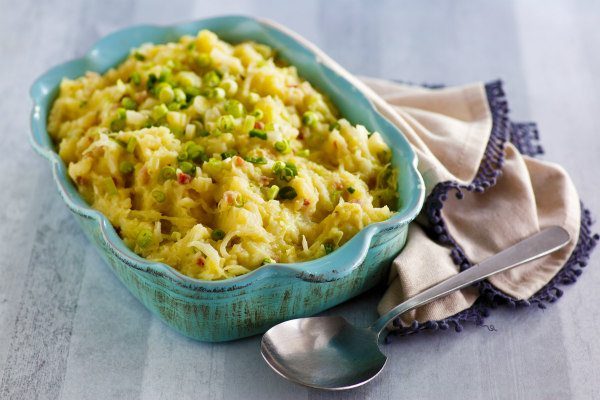 Traditional Irish Colcannon is made with potatoes and cabbage.  This recipe has added pancetta and plenty of green onions to make it extra delicious!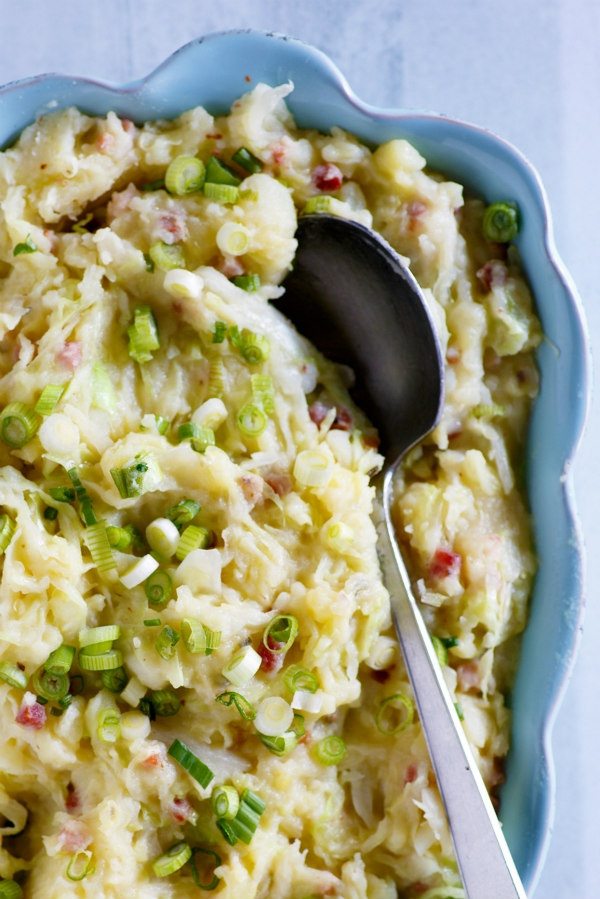 You'll enjoy serving these Colcannon potatoes as a side dish to corned beef or lamb on St. Patrick's Day or for a special dinner.
You may also enjoy my recipes for Champ or Beer Baked Scalloped Potatoes.
Yield: 6 servings
Prep Time: 25 minutes
Cook Time: 25 minutes
Colcannon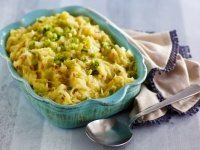 Ingredients:
3 3/4 pounds Yukon Gold potatoes (about 6 large), peeled and cut into 1-inch pieces
4 ounces chopped pancetta
1 bunch green onions, chopped
1 tablespoon butter
1/4 cup water
2 heads cabbage, sliced thinly (about 9 cups)
1 1/2 cups milk, warmed
6 tablespoons (3/4 stick) unsalted butter, cut into bits and softened
Directions:
Place cut potatoes in large pot of salted water. Bring to a boil; simmer, covered, for 15 minutes, or until tender.
While potatoes are on, saute pancetta and onions in a large saute pan with butter. Add cabbage and water and saute until cabbage is tender and a bit caramelized.
Drain potatoes. Place in large bowl and mash with a potato masher. Stir in the milk, butter and cabbage. Add salt and pepper to taste.
Tips:
If you are preparing this recipe as GLUTEN-FREE, just be sure to use a brand of pancetta that is known to be GF.
SOURCE: RecipeGirl.com