Here's a traditional Irish recipe: Colcannon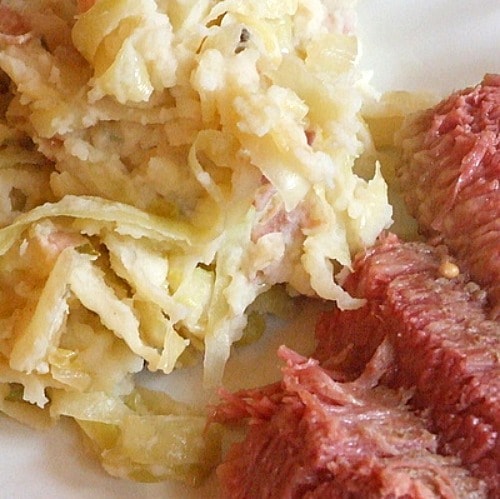 Yield: 6 servings
Prep Time: 25 minutes
Cook Time: 25 minutes
Colcannon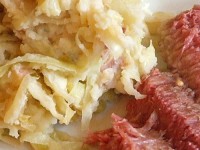 Ingredients:
3 3/4 pounds Yukon Gold potatoes (about 6 large), peeled and cut into 1-inch pieces
4 ounces chopped pancetta
1 bunch green onions, chopped
1 tablespoon butter
1/4 cup water
2 heads cabbage, sliced thinly (about 9 cups)
1 1/2 cups milk, warmed
6 tablespoons (3/4 stick) unsalted butter, cut into bits and softened
Directions:
Place cut potatoes in large pot of salted water. Bring to a boil; simmer, covered, for 15 minutes, or until tender.
While potatoes are on, saute pancetta and onions in a large saute pan with butter. Add cabbage and water and saute until cabbage is tender and a bit caramelized.
Drain potatoes. Place in large bowl and mash with a potato masher. Stir in the milk, butter and cabbage. Add salt and pepper to taste.
Tips:
If you are preparing this recipe as GLUTEN-FREE, just be sure to use a brand of pancetta that is known to be GF.
SOURCE: RecipeGirl.com
Leave a Comment