Whatever your ancestry, celebrate all things Irish by inviting friends to dinner and serving this Irish Dinner Party Menu!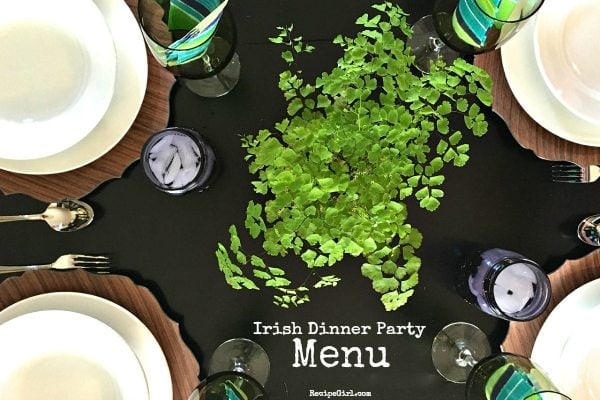 Throwing an Irish Dinner Party is fun for me, because not only am I married to an Irishman, I love the color green! It's bright, springy, and it goes so well with festive colors, like purple.
A few years ago my husband and I went to Dublin, Ireland to visit his family, and to see where his parents met and married. The first thing we did when we arrived was meet his cousin (for the very first time – ever!!) and enjoy a Guinness together – fresh off the tap! It was amazing!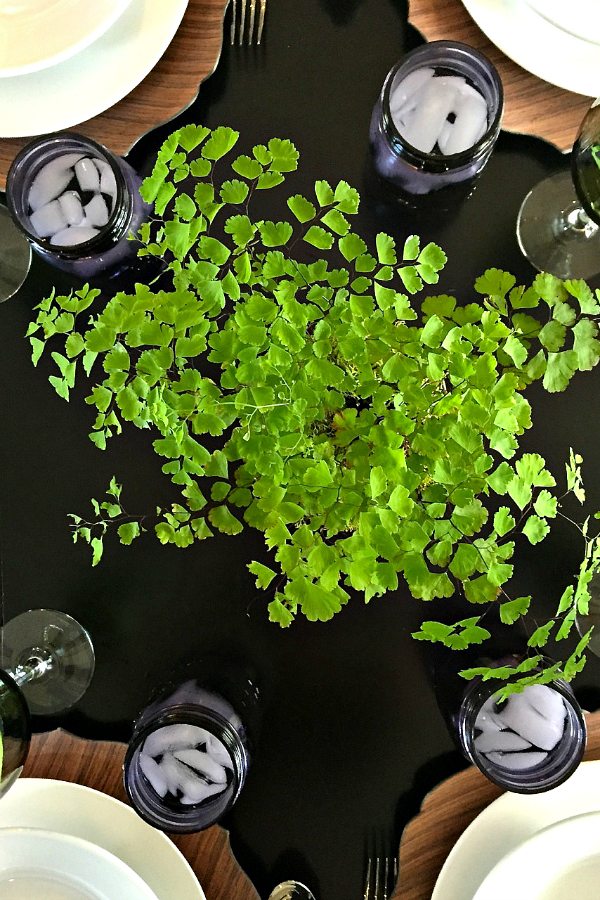 Set the table.
For today's Irish Dinner Party table, I combined green with purple, and included this beautiful little gingko plant, which looks very Irish to me, and is one I'll be able to plant on our back patio as well this spring.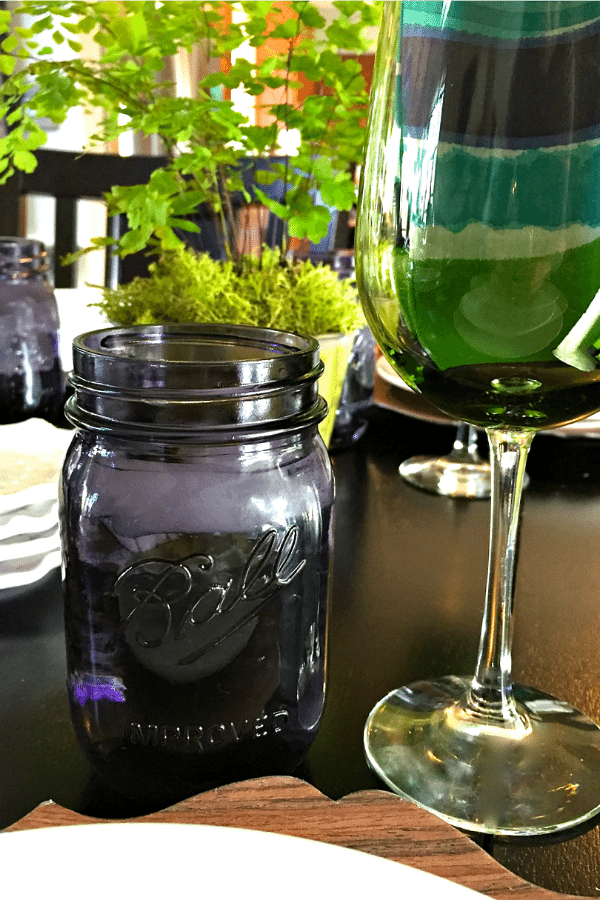 Ball Canning has brand new purple canning jars! Perfect when used for water glasses.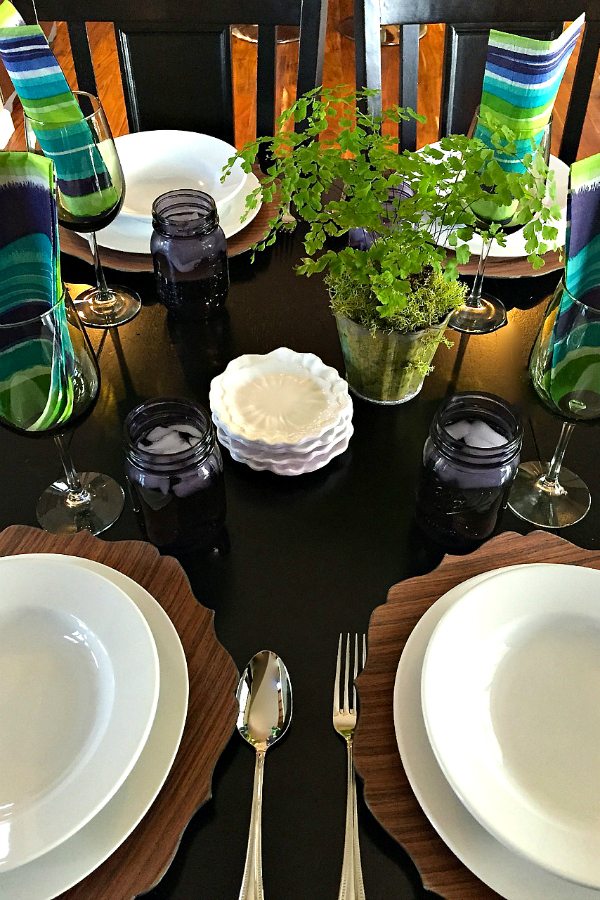 Dollar Store white dinner plates, bowls, and green wine glasses, with striped paper napkins. Q Squared NYC appetizer plates and chargers (brown base plates) from Michael's.
Guinness Beer.
And of course, Guninness beer for the beer lovers!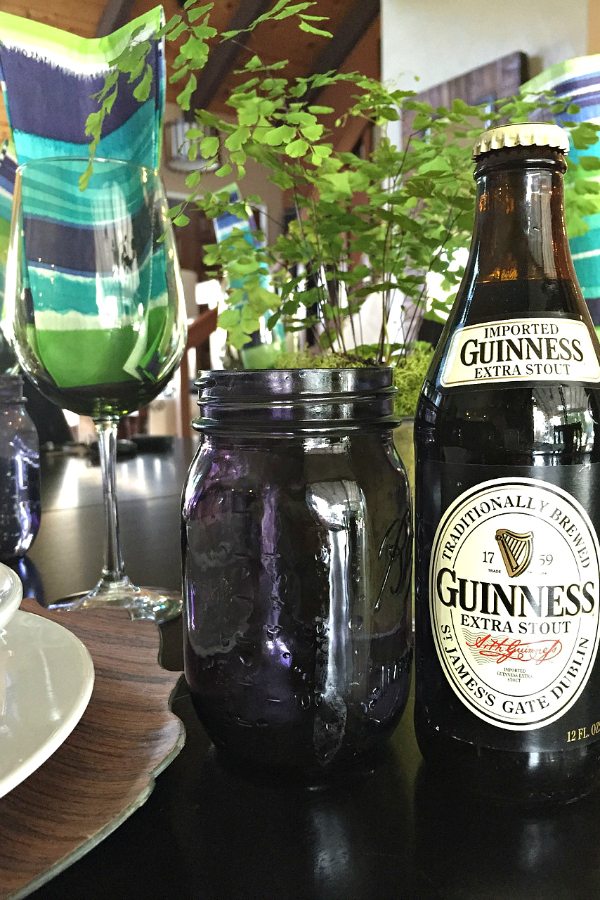 I don't really get too crazy into the St. Paddy's Day decorations, but if you want, you can buy them at the Dollar Store or even a local grocery store. Paper napkins, streamers, green light bulbs, party lights, or even little shamrock plants for the centerpiece makes a table festive. I love using wheatgrass, too.
The perfect Irish Dinner Party Menu.
Get the party started with a festive Irish Mojito signature party drink! And of course, Guinness Beer is a given!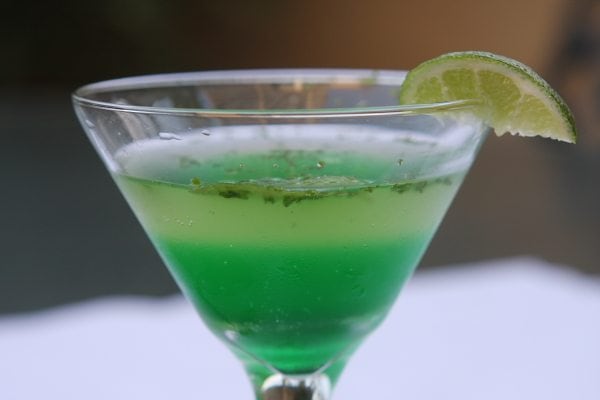 Appetizers.
For appetizers, serve Bacon Goat Cheese Crostini (love how the micro greens look like mini shamrocks!) and White Bean and Basil Hummus dip (with fresh veggies).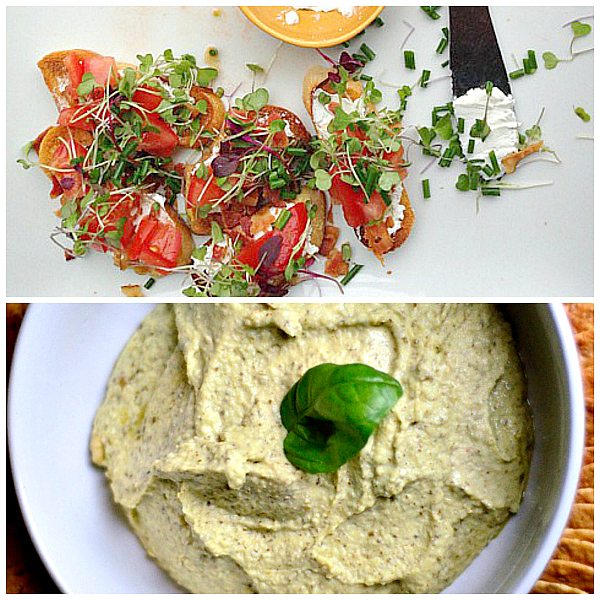 Salad and Bread.
A fresh Irish Pub Salad (with a tarragon dressing), served with Grammy's Irish Soda Bread.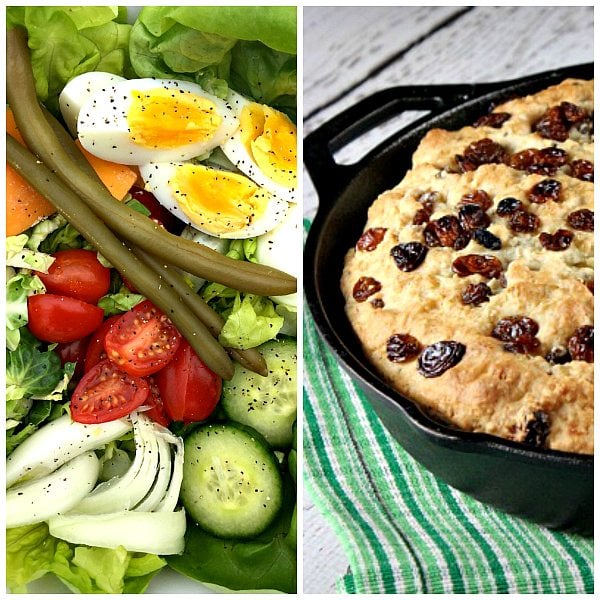 Main Dish.
A good Irish Stew is what I love for a true Irish meal.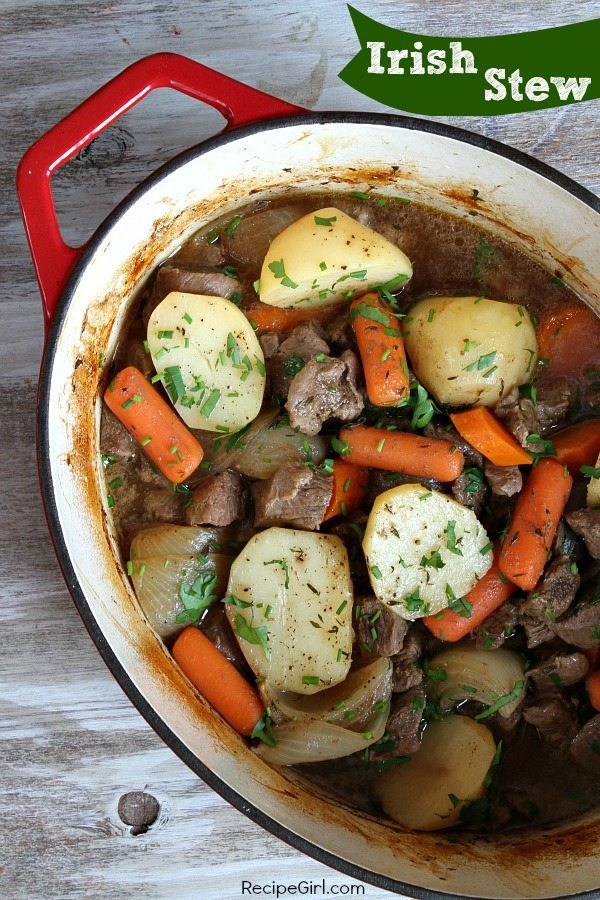 Dessert.
Dessert is a fabulous Chocolate Guinness Stour Cake!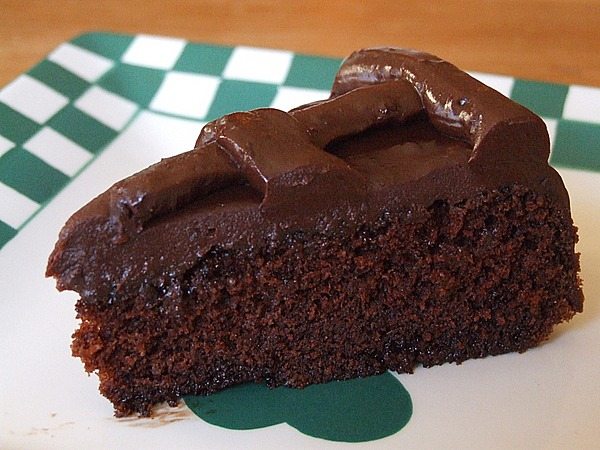 Lastly, don't forget the music! Celebrate all things Irish by enjoying the sounds of traditional Celtic music!
And remember, as I always say on my blog, things do not have to be perfect to have a successful dinner party!
Sit back, relax, and enjoy your guests!
What's your number one recipe that you love to serve at an Irish dinner party?