This is a classic, traditional Irish Champ recipe. These Champ Potatoes are also known as Green Onion Mashed Potatoes.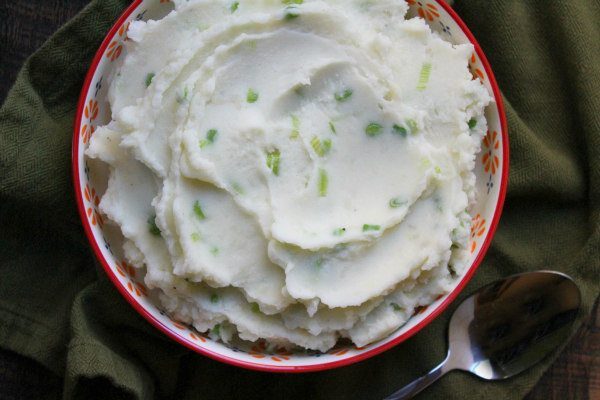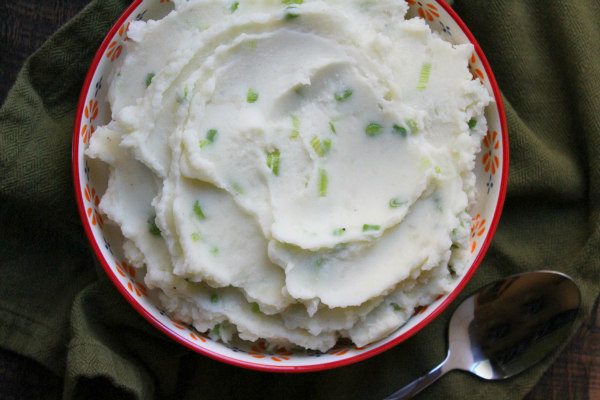 Champ is a very simple Irish dish combining mashed potatoes with scallions, butter and milk or cream.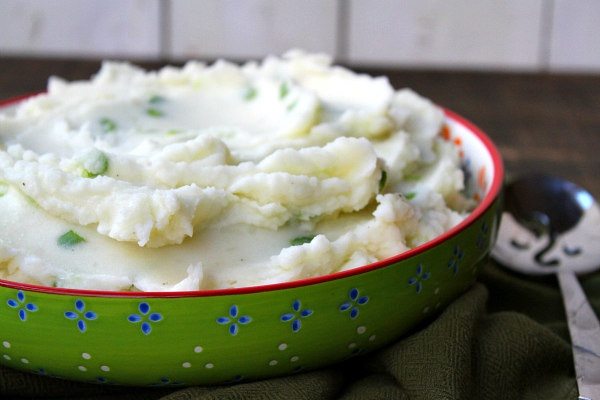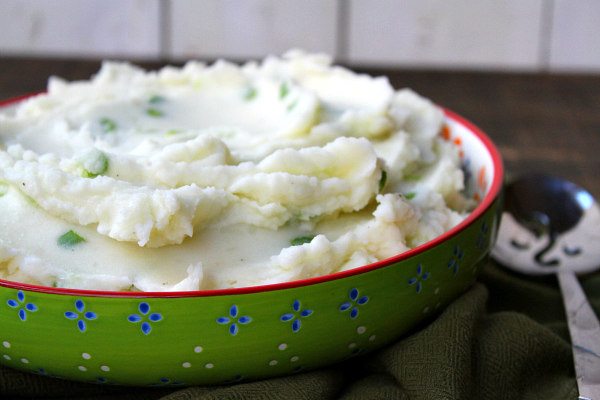 If you cook the potatoes just right, you'll end up with some pretty delicious Champ Potatoes that are full of butter and cream.  I like to add a pretty generous sprinkle of Kosher salt to mine, and a little bit of freshly ground pepper too.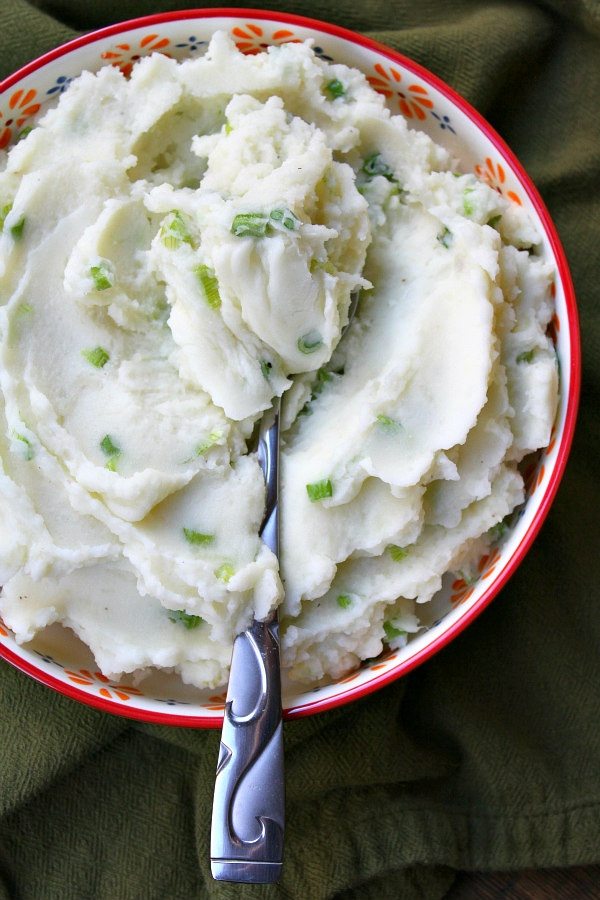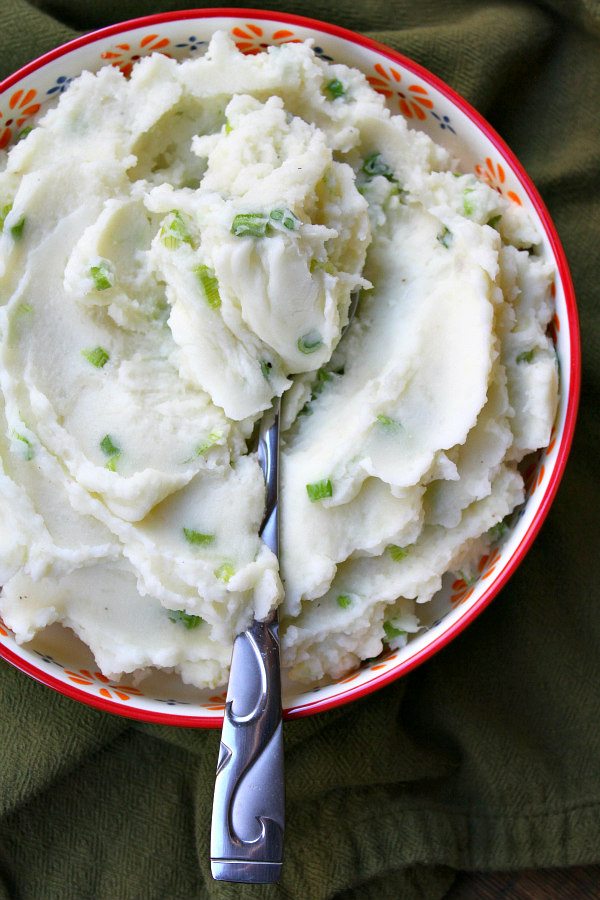 These potatoes are a great side dish for corned beef, lamb and beef roast.
If you're looking for more Irish potato recipes, you might enjoy Colcannon or Garlic- Parsley Potatoes too.
Champ (Green Onion Mashed Potatoes)
Yield:
4 servings
Prep Time: 25 minutes
Cook Time: 20 minutes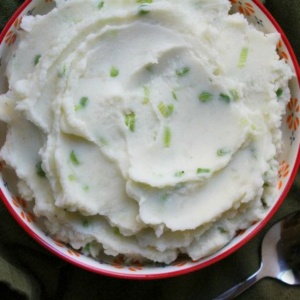 Ingredients:

2 pounds russet potatoes, peeled, cut into 1-inch pieces
1/2 cup whipping cream
1/4 cup (1/2 stick) butter
1 to 2 bunches green onions, sliced (about 1 cup)
salt and pepper, as desired

Instructions:

Cook potatoes in pot of boiling salted water until very tender, about 15 minutes.
Meanwhile, bring cream and butter to simmer in heavy small saucepan over medium heat, stirring often. Mix in green onions. Remove from heat. Cover and let steep while potatoes cook.
Drain potatoes thoroughly. Return potatoes to same pot and mash. Add cream mixture and stir until blended. Season to taste with salt and pepper. (Can be prepared 2 hours ahead. Cover; let stand at room temperature. Rewarm over low heat, stirring often.)

Nutrition:

Champ is traditionally served with a well in the middle that has a dab of butter melting in it. The potatoes are usually eaten from "outside" to "inside," dipping each bite into the butter.
SOURCE:  Adapted slightly from Bon Appetit